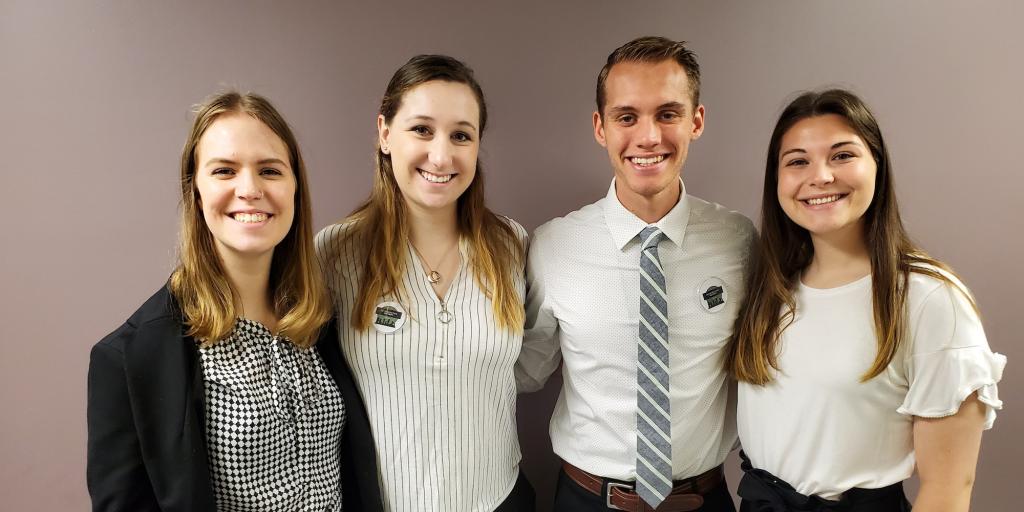 Internships are an integral part of social work education.  While at Eastern you will be placed in two social work internships simultaneous to taking classes.  This concurrent model of field placement enhances the integration of social work theory with practice.
There are opportunities to intern within organizations located across Philadelphia and the surrounding counties. The Social Work Department's Field Education Director will meet with you to explore options and arrange your internships.
You will be placed at one agency for your junior internship and a different agency for your senior year internship. It can be helpful to intern with a population you may have as a secondary interest for your junior placement, to explore the range of practice settings and populations served by social workers.
Some possible internships are offered within the areas of anti-human trafficking, developmental disabilities, domestic violence, drug and alcohol, family empowerment, foster care/adoption, housing/food insecurity, immigration/refugee services, mental health, nursing homes/senior centers, pregnancy/maternal health, schools/truancy.
"The Social Work Department has provided me with a community of accountability to be a force for justice in the world. With an emphasis on the application of our Christian worldview, we are challenged to see the dignity and worth of humanity in every individual."