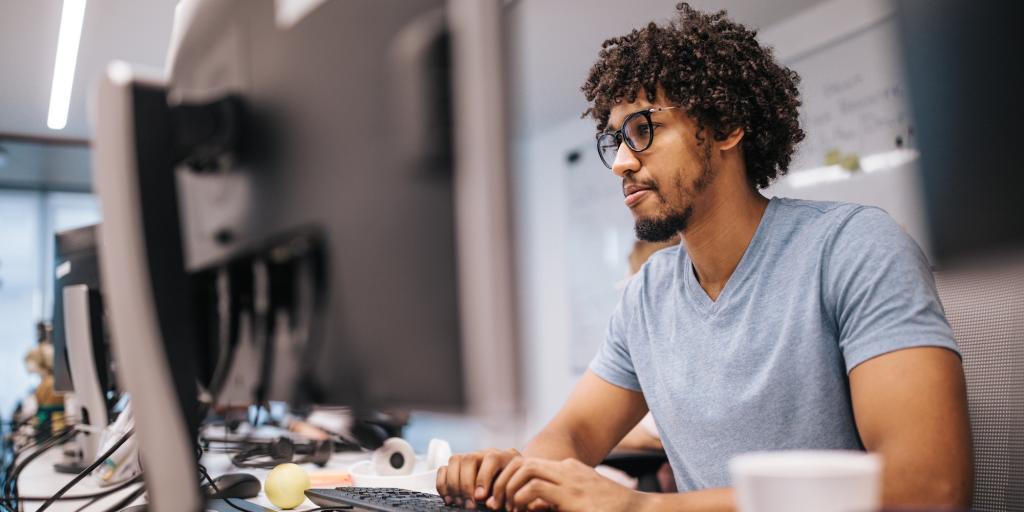 In our data-driven and technological age, individuals with a robust understanding of data science are more valuable than ever. Eastern's MS in Data Science program is designed for students with all levels of experience, equipping you for a wide variety of interesting and in-demand careers. Gain specific, marketable skills in the top coding languages, along with critical knowledge in DS-standard programming, mathematics, statistics, data analysis, and machine learning.
Program Details
Location:

Fully Online

Delivery:

Self-paced within 7-week online courses

Length:

As little as 10 months; 30 credits in as few as 2.5 semesters (6 credits per 7-week session)

Enrolling New Students:

Every 7 Weeks

Cost:

Total tuition & fees combined are $9,900 for 2021-22. 

Our extremely affordable tuition is approximately 50% to 80% less than other schools' programs. 

Plus, receive a 20% Alumni Discount if you earned an undergraduate degree from EU!

Financial Aid:

Discover

federal and state financial aid options

that may be available to you, as well as

military benefits

.
Ranked #1 Online Master's in Data Science
Our data science program was recently ranked the #1 Online Data Science Master's program by BestValueSchools.org!
"Our program is extremely unique: We take a "data science for all" approach that meets each student where they are, whether they have a career's worth of experience or just want to break into the field. Our self-paced format allows students to truly learn at their own pace. Taken together, our approach and format is perfect for every learner."
100% Online Master's in Data Science - Self-Paced - Only $9,900
SELF-PACED LEARNING:

Many people interested in data science will learn from online companies and bootcamps because of the flexibility, but do not earn degrees.  Our self-paced format allows students to complete their coursework at a pace that works for you while making progress toward a master's degree. Within each 7-week period, you can complete your coursework as quickly as you'd like.

FLEXIBILITY AND ASSISTANCE:

Eastern provides you with all of the resources needed to complete your education at your pace.  But unlike most online resources, Eastern's expert faculty will be available to assist with your individual questions and help you along the way.

DATA SCIENCE FOR ALL:

Our program is a fit for all types of learners. Learn to code from scratch, with any level of experience.  If you've never coded before, or if you're an expert, Eastern's self-paced design is perfect for whatever background you have.

LEARN INDUSTRY STANDARD TOOLS:

Master Python, R, SQL, Tableau, and Qlik, the top coding languages necessary for your ideal data science career.

OUTSTANDING VALUE & AFFORDABILITY:

Because of Eastern's size and commitment to teaching, our MS program is priced 50-80% less than most other universities -- only $9,900 in tuition and fees for the entire program!

GROUNDED IN ETHICS AND FAITH:

Our passionate faculty, grounded in Christian values and ethics, see students as bearers of the image of God and not simply as a set of data points to be manipulated. Our program emphasizes the critical, moral, philosophical, and spiritual values often overlooked in data science programs, and students are prepared for a life of faith, leadership, and learning.
Careers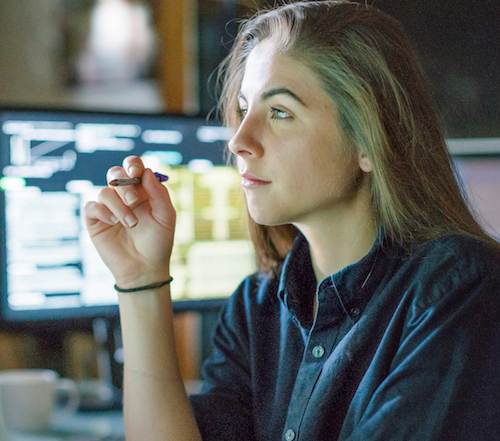 Data scientist, data analyst, database administrator, data engineer, statistician, machine learning engineer, business intelligence analyst, business analyst, marketing analyst data manager. A Master's in Data Science is also extremely beneficial to a wide variety of fields within business, marketing, technology, and more.
Data Science Career Potential
#3 ranked job in America
Median base salary of $120,000
Source: Glassdoor
"Eastern's self-paced program is catered to every student, no matter what background you are coming from. We all can relate. The number of areas where Data Science can make a difference is astonishing."
How can a program this inexpensive also provide an outstanding education?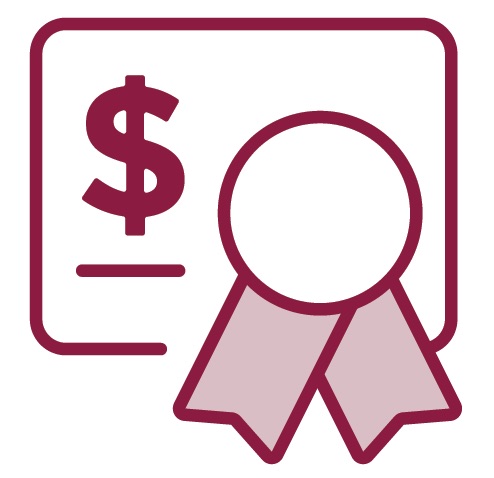 Our innovative self-paced design, combined with additional flexible course features, allow us to provide a high-quality education at a fraction of the price of most other programs.
Instead of professors lecturing at set times, setting due dates, requiring you to learn exclusively from their materials, or requiring you to be in a cohort, our PhD faculty have created coursework suited to your learning styles.  
You decide how to learn, whether that is through the lectures, textbooks, and other resources provided, or others you prefer.  You decide when you will complete assignments and exams within our 7-week terms.  And you decide how many courses you take per term.  
This maximizes flexibility to learn as a part of your busy work, family, and personal life, and lessens the need for expensive faculty input.
"I love how the Data Science program allows you to work at your own pace. With three kids and a full-time job, this has helped me balance my already busy schedule with school. The professors have been very responsive to questions and helpful in understanding exam questions."
Add an MBA!
Our innovative MBA/MS in Data Science Dual Degree gives you 2 degrees for less than $20,000, with overlapping credits.