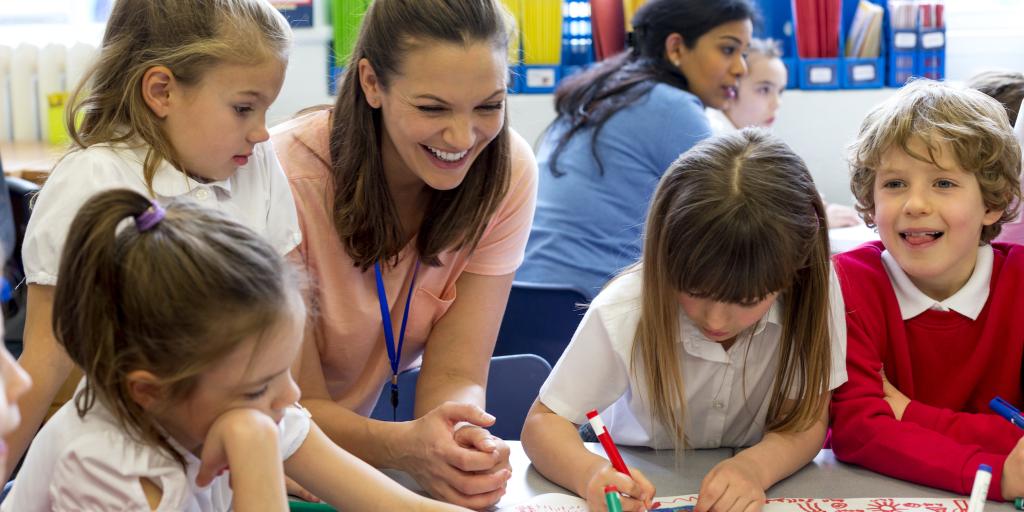 100% Online. Flexibly Paced. Only $2,500-$7,500 Per Year.
Eastern University's undergraduate BS in Early Childhood Education prepares excellent teachers and educational practitioners who can serve in a variety of early learning and elementary school settings. Students are trained to communicate effectively, think critically, embrace cultural and linguistic diversity, utilize technology appropriately, practice inclusive interventions, learn independently and collaboratively, and serve competently in their chosen field. This program is designed for students who are interested in obtaining the Certification in Early Childhood Education (PK-4).
Program Details
Delivery: 100% online at your own pace within 7 week terms
Length: 2-4 years depending on if you have an Associate degree or previous credits. Around 60 credits required in the major, depending on credit evaluation.
Cost: Only $2,500-$7,500 out of pocket per year! Learn more below.
Start Terms: Every 7 weeks. Apply online today!
Discover Affordable Excellence
Cost: Only $2,500-$7,500 out of pocket per year! 

Grants from Eastern and public sources make this possible. Learn more about our astonishingly affordable price.

Textbooks: Affordable and hassle-free online textbooks are built directly into your online courses. The cost of these materials will be added to your student account or you can opt-out and choose to pay out-of-pocket. Learn more.
Students already teaching in early childhood education programs may be eligible for the T.E.A.C.H. Pennsylvania Scholarship Program, which:
covers most of the cost for tuition and books
provides a travel stipend each semester
secures paid release time for the student to attend class, study, or handle personal needs
secures a stipend or a raise for the student at the end of the scholarship year
assigns a counselor to assist students in scholarship management and career development
Flexible Online Bachelor's Degree. Nationally Ranked University.
Designed for the Working Adult: Flexible online classes allow students to work throughout the program.
Expert Professors  Eastern's curriculum is taught by experienced professionals who are current in Early Childhood Education's latest developments. 
Opportunities for Growth: Students can seamlessly transition in one of our 8 MEd programs or add on one of our many specialist certifications or professional programs.
Relevant, Applicable Training: Eastern's College of Education stays on the cutting-edge of research and best practices in the field and our curriculum incorporates teaching strategies that support and encourage adult learning.
Which Program is Right for Me?
| | |
| --- | --- |
| BS in Early Childhood Education (this program) | BS in Early Childhood Studies |
| Admission GPA Requirement: 3.0 or above | Admission GPA Requirement: 2.5 or above |
| PDE Basic Skills requirements needed for admission  | No PDE Basic Skills requirements needed for admission  |
| Student teaching required | Student teaching not required |
| Our Student Teaching Coordinator assists you in obtaining a PK-4 placement | Graduates can work toward their certification after graduation |
Early Childhood Education Conceptual Framework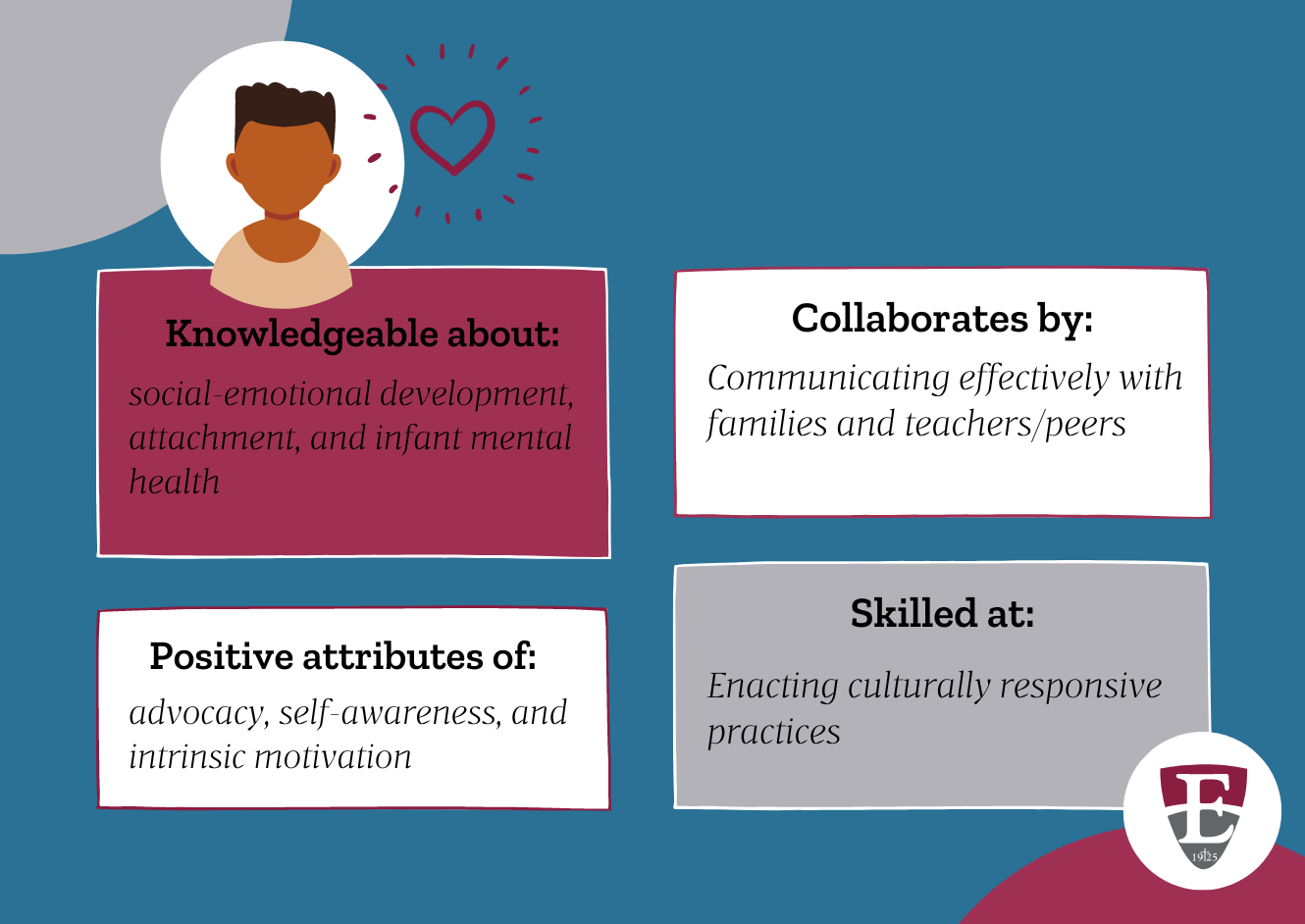 Ranked Among Top Online Early Childhood Education Degrees
"I have had exceptional instructors in this program.  Their knowledge of the field was so valuable, and their current work in many different education-related roles really helped me to understand the material as it is being used in classrooms today.  The program also transferred seamlessly into the graduate program, which I was able to complete entirely online around my new busy role as a mother."
Accredited by NAEYC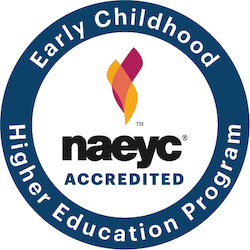 The Early Childhood Education Bachelor's Degree Program at Eastern University received accreditation by NAEYC's Commission on the Accreditation of Early Childhood Higher Education Programs. Our initial accreditation term runs from March 2023 through March 2025.
State Authorizations
Please check the State Authorizations page to determine if Eastern University's program fulfills your state credentialing requirements. Students who seek similar credentialing in states other than Pennsylvania are advised to contact the appropriate credentialing agency within their home state to seek information and additional guidance about credentialing in your state of residence. Additional state or local district requirements may exist for field placements in this state. Out-of-state student placements cannot be guaranteed by the program or the College of Education and Behavioral Sciences. Students are responsible for following all state and local district requirements and regulations for their field placement.