Excellence
Awards & Honors: Eastern is a Nationally-Recognized Christian University offering a wide variety of master's, doctoral, and graduate certification programs.
Programs Tailored for the Working Adult: Our online and evening classes are designed to fit into your schedule and help you reach your goals.
Faith, Reason, Justice: In every Eastern program, students learn how our core values of faith, reason, and justice can intersect with their degree to make significant contributions in their communities, families, and workplaces.
Support
Dedicated, Passionate Faculty: Our professors are not only passionate about their field of study, but about the students they serve. Individualized support and mentorship naturally occur in the Eastern community.
Personalized Academic Advising: As an Eastern student, you are assigned an academic advisor who is available to answer questions, assist with course selection, and ensure you remain on the right path to reaching your educational goals.
Career Development Resources: Leverage services like resume and cover letter reviews, job search software via Handshake, career events, and networking opportunities through our Center for Career Development.
Inclusive Christian Community: We are enriched by persons of different ethnicities, ages, academic programs, nationalities, gender, economic backgrounds, political views, and ways of understanding one's place in the world.
Affordability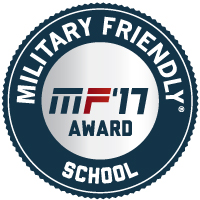 Affordable Tuition: Eastern is proud to offer affordable tuition combined with the excellence of a nationally-ranked, accredited, private university. Talk with your Enrollment Counselor about how to offset your out-of-pocket costs.
Tuition Discounts are available through our many partnerships with higher-learning institutions and corporations, merit scholarships, and grants. Ask your Enrollment Counselor if your college or employer is one of our partners or if your program offers tuition scholarships.
Military Benefits: Eastern is honored to be named a Military Friendly School and a participant in the Yellow Ribbon program. Learn more about the benefits available to military service members and their families.
Browse Programs
View our graduate and online undergraduate degrees.