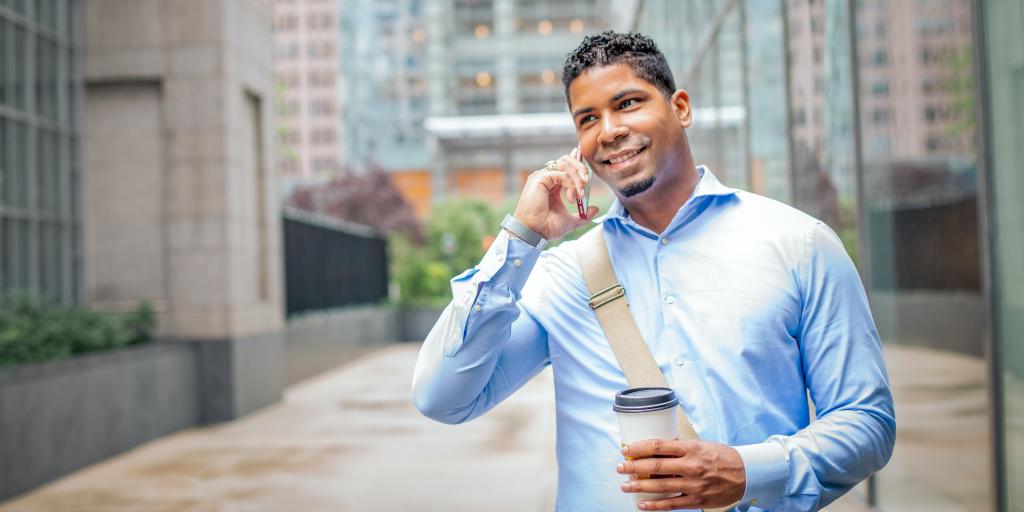 Eastern University's 100% online MBA in Organizational Management is designed for students from any background seeking to advance their career to the next level. With courses delivered through Eastern's innovative LifeFlex modality, this program equips graduates with the knowledge, business acumen, and strategic mindset necessary to lead successful teams in high-performing organizations.
Program Details
Location:

Online

Delivery:

Self-paced

within 7-week online courses

Length:

As little as 10 months; 30 credits. Students can take 6 credits per 7-week term and finish in as few as 5 terms or at whatever pace suits their schedule.

Enrolling New Students:

Every 7 Weeks. First start is August 2021 -- apply today!

Cost:

Total tuition & course fees combined for 2021-22 are $9,900. Plus, r

eceive a 20% Alumni Discount if you earned an undergraduate degree from EU!  A small fee of $42/term for affordable and hassle-free textbooks, which are built directly into your online courses, will also be added to your student account.
Concentrations: Choose from a General Track or a Concentration in Business Analytics
Financial Aid: Discover our partner grants, military benefits, and federal financial aid options that may be available to you.
100% Online MBA Rooted in Philadelphia | Only $9,900
Self-Paced Learning:

Our self-paced format allows students to complete their coursework at the pace that works for their schedule. Within each 7-week period, you can move as quickly as you'd like. Eastern provides you with all of the resources needed to complete your education at your pace, but unlike most online resources, Eastern's expert faculty will be available to assist with your individual questions and help you along the way.

Flexible Course Scheduling:

Take one or two courses per 7-week term and take terms off from classes to allow for professional and personal responsibilities.

Expert, Diverse Faculty:

Eastern's self-paced courses make it possible to bring a diverse array of highly qualified, distinguished faculty through our video enhanced curriculum. With broad professional and academic backgrounds, these instructors intentionally highlight the intersection of academic theory and real-life practice.

Professional Development and Networking:

Connect with other professionals, both students and faculty, through networking events, in-class forums, office hours, and our College of Business and Leadership LinkedIn. 

Grounded in Ethics and Faith:

Our faculty are passionate about integrating our Christian worldview into our work as business professionals and leaders. Our program emphasizes the critical, moral, philosophical, and spiritual values often overlooked in MBA programs, and students are prepared for a life of faith, leadership, and learning.
Affordability:

We are proud to offer one of the most affordable MBA programs in the nation. Access Tuition Discounts through Eastern's higher learning institutions and corporation partners/alliances.

ACBSP Accredited:

You and your employer, both current and future, can be confident in the quality of your education from Eastern's College of Business and Leadership as an ACBSP Accredited business school.

Business Analytics Concentration: Equip yourself with the data science and analytical skills necessary for managing organizations and teams in today's data-driven economy. Learn more about this 4-course concentration!
How can a program this inexpensive provide an outstanding education?
Our innovative self-paced design, combined with additional flexible course features, allow us to provide a high-quality education at a fraction of the price of most other programs.
Instead of professors lecturing at set times, setting due dates, requiring you to learn exclusively from their materials, or requiring you to be in a cohort, our expert faculty have created coursework suited to your learning styles.  

You decide

how to learn, whether that is through the lectures, textbooks, and other resources provided, or others you prefer.  You decide when you will complete assignments and exams within our 7-week terms.  And you decide how many courses you take per term.  

This maximizes flexibility

to learn as a part of your busy work, family, and personal life, and lessens the need for expensive faculty input.

Our master's in data science program, which uses the same online self-paced format as this MBA, was recently

ranked #1 in the U.S. by BestValueSchools.org!
ACBSP Accredited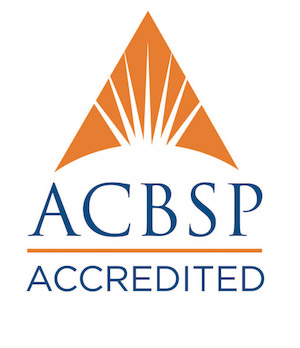 Eastern University's College of Business and Leadership programs are accredited by the Accreditation Council for Business Schools and Programs (ACBSP.)
Dual Degree Options
Expand your opportunities by pairing your MBA with an MS in Data Science or Master of Divinity!