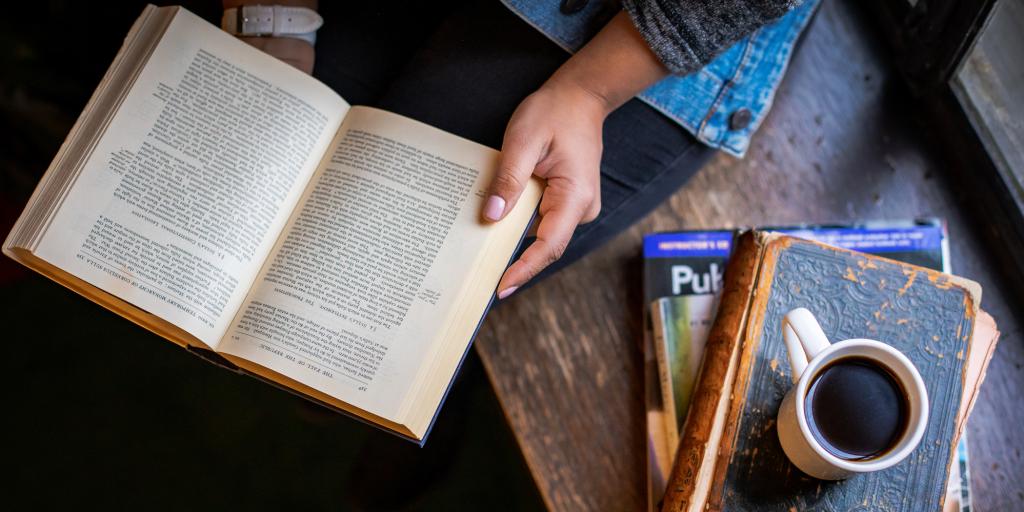 Not only does our diverse faculty educate and mentor students, but their commitment to research and lifelong learning keeps them writing as well! From writing books, academic journals, and scientific reports to research publications, book reviews, and commentaries, our faculty have filled countless hours filling pages. Check out this sampling of books from our beloved professors - collectively, that's 5,390 pages of new books to explore. Happy reading!
Note: The list below is just a sampling of books by Eastern professors. There are many more publications than we had space to include here!
Transformative Autoethnography for Practitioners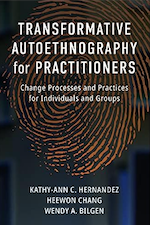 In this award-winning book, co-authors Hernandez, Chang and Bilgen "turn the spotlight on autoethnography as a tool for practitioners who hope to solve real-life problems by facilitating transformational change at the individual, group, and/or organizational levels" (Hernandez, Chang & Bilgen, p. xvi).
View this book on Amazon and Myers Education Press
Learn more about Dr. Kathy-Ann Hernandez and Dr. Heewon Chang
Through Her Eyes: Bible Studies on Women in Scripture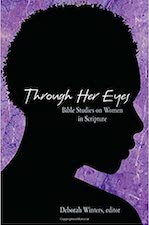 Discover faith anew through the perspectives of 20 biblical women whose stories offer challenging and encouraging insights for women and men today. This collection of Bible studies features a diverse array of contributor voices from various cultures, denominations, and generations, as each contributor connects her or his personal story with the scriptural narrative.
View this book on Amazon
Learn more about Dr. Deborah Winters
Star Struck: Seeing the Creator in the Wonders of Our Cosmos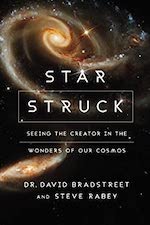 In Star Struck, Christian astronomer David Bradstreet and writer Steve Rabey take readers on a guided tour of the biggest story ever, combining a respect and admiration for mainstream astronomy with a zeal for uncovering new details about God's celestial handiwork at its core.
View this book on Amazon
Learn more about Dr. David Bradstreet
Preaching Romans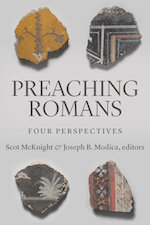 Chaplain Joseph B. Modica, along with Scot McKnight, has assembled this stellar one-stop guide exploring four major interpretive perspectives on the apostle Paul: Reformational, New, Apocalyptic, and Participationist. These essays and sermons splendidly demonstrate how each perspective on Paul brings valuable insights for preaching on Romans.
View this book on Amazon
Learn more about Chaplain Joseph Modica
Curveball: When Your Faith Takes Turns You Never Saw Coming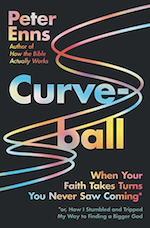 Life throws us "curve balls"—from devastating personal losses to world tragedies. These events often leave us doubting God, the Bible, and our faith. But instead of pushing away our reservations, we should embrace them, Peter Enns argues. 
View this book on Amazon
Learn more about Dr. Pete Enns
Adolescent Life and Ethos: An Ethnography of a US High School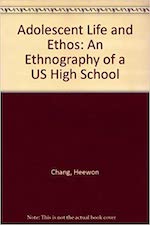 Chang provides a description and a cultural interpretation of American adolescent life. Based on anthropological fieldwork among adolescents in a small high school and its surrounding community, this ethnography presents a description of their social life, an interpretation of the cultural ethos reflected in their lives and a discussion of procedural and personal dimensions of conducting ethnographic research.
View this book on Amazon
Learn more about Dr. Heewon Chang
The Nicene Creed: An Introduction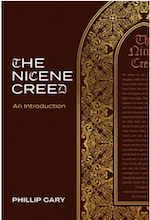 Veteran teacher Phillip Cary explains the history of the Creed and walks through its meaning line by line. Far from being abstract or irrelevant, the words of the Creed carefully express what God has done in Christ and through the Spirit. 
View this book on Lexham Press
Learn more about Dr. Phillip Cary
The Bible in Motion: A Handbook of the Bible and Its Reception in Film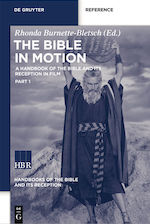 This two-part volume contains a comprehensive collection of original studies by well-known scholars focusing on the Bible's wide-ranging reception in world cinema considering issues of biblical reception across a wide array of film genres
View this book on Amazon
Learn more about Dr. Burnette-Bletsch
Social Relations and Cultural Demands in Economic Action: AIDS, Food Security, and Change in Peasant Societies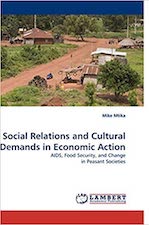 Dr. Mike Mtika's work focuses on the cultural demands for economic action in regards to the great concern of the impact of AIDS on food, security, and future in peasant society. 
View this book on Amazon
Learn more about Dr. Mike Mtika
"Fake News" Theology: How and Why We Use Biblical Authority to Dodge God's Authority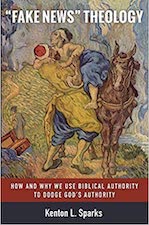 In this book, Kenton Sparks argues that certain approaches to biblical authority make Christians especially susceptible to the deceptions of "fake news" and cause us to embrace false understandings of the Bible and, because of this, about natural science, social science, various academic disciplines, politics, morals, ethics, and loads of other things. 
View this book on Amazon
Learn more about Dr. Kenton Sparks
A New Grammar of Biblical Hebrew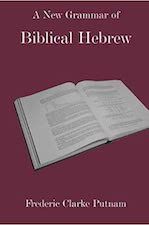 This book features 31 lessons that equip learners for reading the biblical text in Hebrew, including sections on biblical narrative, poetry, and the Masora--as well as of the text of the Hebrew Bible, lexica, and concordances. The examples and exercises are all taken directly from the biblical text, so that students can check their work against any relatively literal version of the Bible. 
View this book on Amazon
Learn more about Dr. Frederic Clarke Putnam