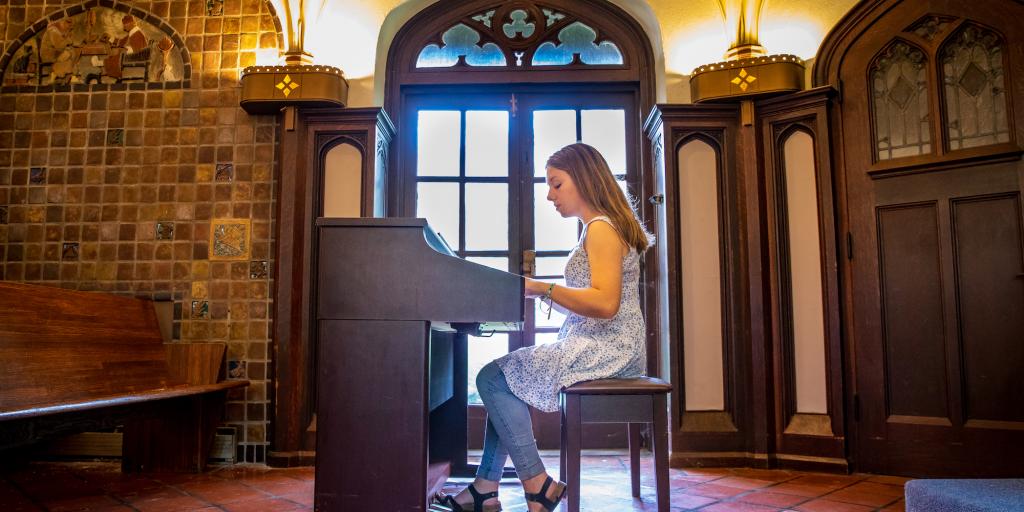 The College of Arts and Humanities (CAH) houses majors and minors in the humanities and performing arts. Expert, caring faculty welcome you into our classrooms and their offices, creating challenging and invigorating learning environments where we explore the intersections of faith, reason, and justice.
Distinctives
Distinguished and highly-engaged faculty
Undergraduate programs from A.A. to B.A. and B.S.
A Rich Variety of Programs