Why Choose Communication Studies at Eastern?
In the Communication Studies Department at Eastern University, you'll learn the art and science of effective communication - from workplace interaction to digital media to strategic public relations.
Join our community of peers and professors to...
Discover how different forms of communication influence the lives of individuals, communities, organizations, and nations
Develop your God-given talents and calling as a communicator
Experience professional communications through our internship program
Prepare for jobs in media production, PR, social networking for organizations, leading task groups, fundraising, promoting social change, and much more
Promote justice and peace in the workplace and the world through ethical, effective persuasion
At Eastern, our Christian faith shapes our study of communication. Our faculty have won national awards for their presentations and publications. We are dedicated to helping you explore ideas, expand your horizons, and excel in your professional and personal life.
"The communication studies major at Eastern prepared me for a full-time job in my field almost immediately after graduating. Through hands-on assignments in classes and my internship, it prepared me to excel in my current field of nonprofit communications. Apart from the practical aspects of the major, my study of interpersonal relationships and communication theory has also given me an exceptional understanding of human communication that I benefit from both in my professional and personal life."
Student Spotlight: Andrew Korpan '22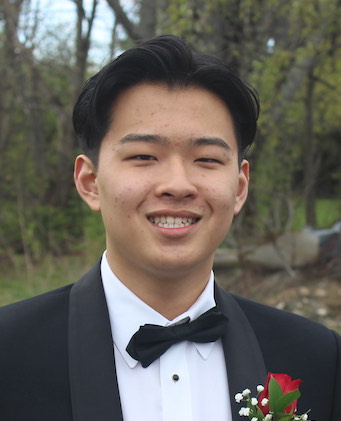 Andrew Korpan '22, a BA in Communication Studies major, who won Best Student Paper at the Pennsylvania Communication Association Conference, has begun working with "At the Movies." Andrew recently did an interview with the director of CODA, the film that won a historic Oscar for Best Picture at the 94th Academy Awards. Andrew also interviewed makeup artist Linda Dowds, who won Best Makeup for Eyes of Tammy Faye. Andrew recently interviewed 2014 Best Screenwriter Graham Moore about his directorial debut, The Outfit, which is showing in theaters. Additionally, Andrew received notification that he was accepted into the Cinema Studies master's program at NYU's prestigious Tisch School of Arts.
Mission Statement
The mission of the Communication Studies Department is to encourage and equip students to become competent, creative, and ethical communicators who integrate Eastern University's commitment to faith, reason, and justice into each communication act. We critically explore the communication patterns and technologies through which meaning is co-created.