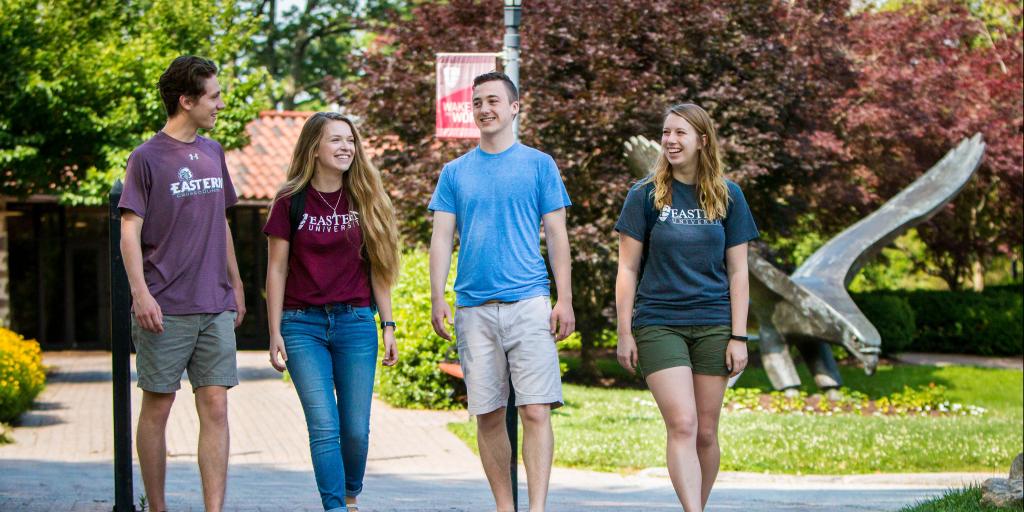 Why Minor in Journalism at Eastern?
Journalism plays a crucial role in society, providing vital information to the public and impacting the health of democracy. As digital media outlets multiply, the need is greater than ever for reliable and fair-minded reporting that helps us to make well-informed decisions about our lives and communities.
The journalism program at Eastern surveys the various forms and functions of contemporary journalism, equipping students to work as journalists in print and digital environments as well as to analyze and assess media coverage of events. In short, this minor is not just for aspiring journalists, but for anyone who wants to become a savvy consumer of news and a more responsible citizen in democratic society, informed by Eastern's commitment to faith, reason, and justice.
The 

minor in Journalism

 at 

Eastern University

 requires 18 credits in Communication coursework including COMM 105, 215, 225, and 235.

For the two elective courses, choose from among the following: COMM 221, 240, 320, 331, 361; ENGL 340; and COMM 495 or ENGL 495.
Full descriptions of undergraduate course offerings are available in Eastern's undergraduate course catalog.