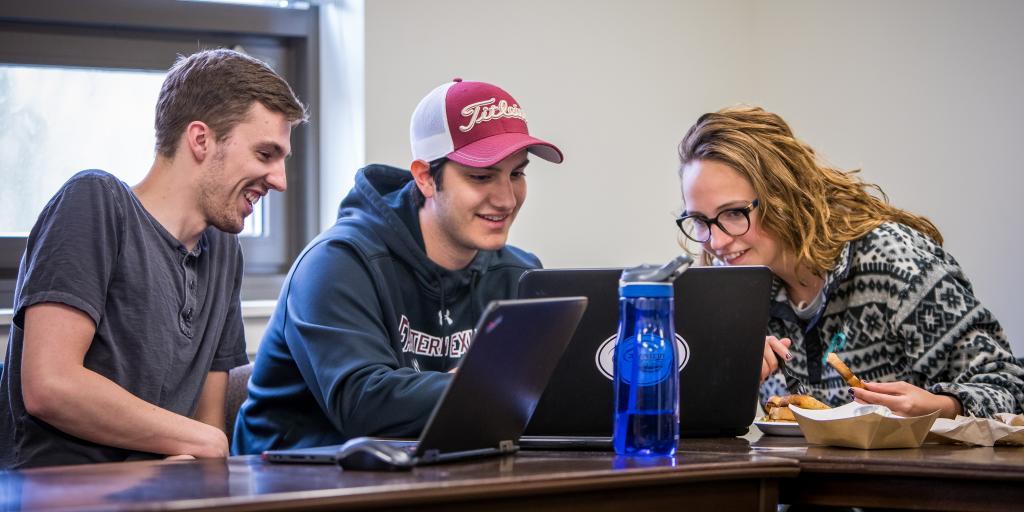 "It is estimated that 75% of a person's day is spent communicating in some way."
Why Major in Communication Studies?
Multiple national surveys identify oral, written, and interpersonal communication skills as the most important competencies employers look for when hiring and promoting. As communication technologies rapidly develop, employers in various professions and industries need individuals who understand the relationships among media, messages, and audiences and know how to craft messages that connect well.
The value of good communication springs from the Creator and flows through all of life. It is essential to harmonious human relationships and just societies. It is fundamental to democracy and vital to peace across the world's diverse cultures. Scientific studies even reveal a direct connection between the quality of your communication and the quality of your life -- socially, emotionally and physically.
So -- why NOT major in communication studies? It's a great asset for any college graduate.
Why Choose Eastern?
Receive individual attention and guidance in a close-knit department with caring faculty and enthusiastic students
Be equipped as a competent, creative, and ethical communicator who integrates Eastern University's commitment to faith, reason, and justice into each communication act
Develop a deeper understanding of the nature and power of communication, grounded in relevant philosophy, social science, textual analysis, and theology
Learn from accomplished faculty who have presented and published articles and books on new media, conflict resolution, sports communication, racial reconciliation, religious communication, popular culture, and communication ethics