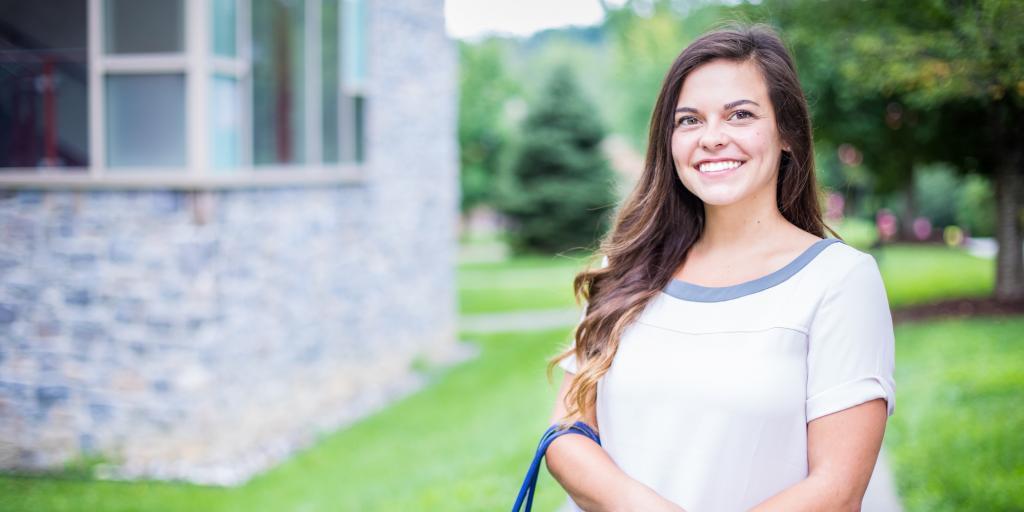 Why Major in Marketing?
Careers in marketing are growing at a much more rapid rate than those in other occupational categories. There is a strong demand for employees in fields applying marketing principles including manufacturing, technology and service firms, non-profit organizations, and advocacy campaigns. Through classroom activities and internship experiences students are equipped with the knowledge and skills necessary to obtain well paying positions or to continue their studies for an MBA or similar degree.
"The marketing major at Eastern prepared me in countless ways for my professional career and my personal growth. I am filled with gratitude for the professors and mentors who invested significant time and care to assure I was equipped with all the tools and support I needed to be successful."
ACBSP Accredited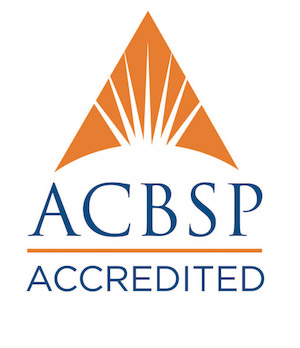 Eastern University's College of Business and Leadership programs are accredited by the Accreditation Council for Business Schools and Programs (ACBSP.)
Why Choose Eastern?
Marketplace Christianity: Our students have the opportunity to pursue their vocational calling to be marketplace Christians through the study and practice of business from a Christian worldview perspective.
Quality Business Programs: Our students have the opportunity to pursue business majors that are each built upon a breadth of business disciplines such as entrepreneurship, economics, marketing, management, accounting, finance, information technology, ethics and statistics.
Internship Opportunities: Our students have the opportunity to earn up to 12 credits in the Business Internship Program which provides meaningful working experiences to enhance student classroom knowledge and employability.
Extracurricular Opportunities: Our students have the opportunity to participate in the Enactus Chapter's social entrepreneurship initiatives as well as the marketing activities of the American Marketing Association student chapter. 
Faculty Experience: Our students have the opportunity to learn from faculty members who have years of experience working in small business start-ups, Fortune 500 companies and nonprofit organizations.  This contemporary business experience enhances the quality of classroom instruction and contributes to enhanced student learning.
Study Abroad Opportunities:  Our students have the opportunity to study abroad in Lithuania, Mexico, Thailand, China, the UK, and more.
Faculty Expertise: Our students have the opportunity to learn from faculty members who have extensive expertise in profit and non-profit accounting, finance, business ethics, economic development, human resource management, entrepreneurship, marketing and sales, small business and non-profit management and foreign missions.
Graduate in 3 Years + add an MBA in 1 additional year!
Graduate early, lighten your course load, or easily double major with Eastern University FastPass.
Featured Faculty Member
Tod Gilmore, MBA

Tod Gilmore serves as Adjunct Faculty (MBA, The Pennsylvania State University; BS, The Pennsylvania State University). Mr. Gilmore has extensive hands-on marketing work experience in the retail, industrial packaging and transportation/logistics industries. Over the past 25 years he has held senior sales and marketing positions with several Fortune 500 companies including F.W. Woolworth Co., Sonoco Products Co.,and First Group America. In 2006 Mr. Gilmore co-founded Priority One Management Solutions, Inc., a provider of vehicle fleet and mobile workforce productivity and efficiency solutions. Mr. Gilmore began teaching at Eastern in the Fall of 2006 and teaches Introduction to Business, Principles of Marketing, Marketing for Entrepreneurial Firms and Business Strategy and Policy and a variety of other courses. Learn more about Professor Gilmore.