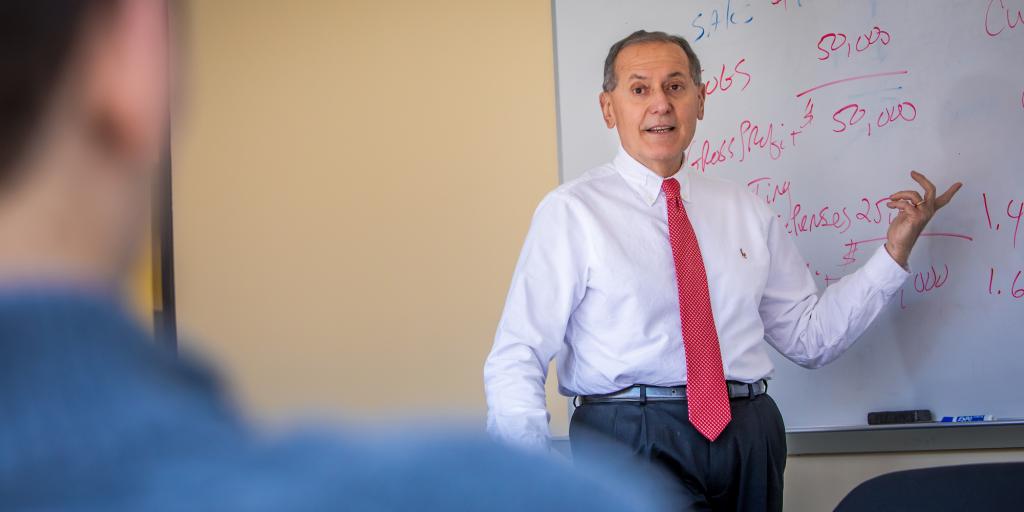 Process of Internship in the Business Department
The Business Internship Program at Eastern is a faculty-led initiative that seeks to provide students with work experience that enhances their classroom knowledge, so students are best prepared to honor God with their gifts and talents in the workplace upon graduation. This program provides an opportunity for majors to learn professional, practical and relational workforce skills, while conferencing with an Eastern faculty member during the internship experience. Internships may be sought as early a sophomore year, and students may earn up to 12 credits while attending Eastern, based on hours worked.
Students complete their internship course by synthesizing their hands on experiences, their challenge to integrate faith and business practices, and their studies in a final paper. Students may seek out internships in the Philadelphia area, in their hometowns, nationally, or internationally, depending on individual career goals and schedules. Summer internship opportunities are counted in the fall semester, and Christmas Break opportunities are counted in the spring semester.
The Center for Career Development is another resource to learn more about internship opportunities at Eastern.
Alumni Testimonials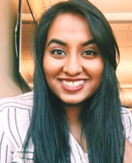 "My internship with the Philadelphia 76ers was key to my success after college. Through the relationships I built and the time I spent understanding the sports industry at the Sixers, I was able to transfer my position as an intern to a full time role immediately after graduation. I highly recommend taking advantage of internship opportunities while at Eastern."
Shaina Rajan '15
HR Specialist
Parts Life, Inc. 
"Internships provide a learning experience that you cannot find in a classroom. An insight of how to work with and for people in the business world is one of the most valuable things a student can learn. All of the basic skills that you have learned in the classroom can be utilized in the workplace, and can also help further your knowledge in the field you have selected. Internships are the best way to find your niche in your industry of study."
David Hipp '18, Accounting & Finance Major, Mathematics Minor
Summer Intern at Bauersfeld, Burton, Hendricks & Vanderhoof, LLC
Spring Intern at QVC
Fund Accountant at SEI Investments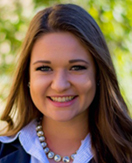 "Internships serve as an incredible opportunity to not only gain real-life experience in your industry of choice, but to build and develop a specific skill set that really enhances and goes beyond what a student can learn in the classroom. It's a great way to bring what you're learning in the classroom to life!"
Alexa Musser '18, Accounting & Finance and Management Double Major
Summer Intern at Hershey Entertainment & Resorts
Spring Intern at KPMG
Summer Intern and now Assurance Staff at EY
"My internship provided me the opportunity to practice and refine the leadership skills that are necessary for me to take on the management position in small business where I am starting my career."
Grant Smith '18, Management Major, Marketing Minor
Summer & Spring Intern at Family First Appliance Repair
Account Executive at NewDay USA
"Internships give students an excellent opportunity to take a realistic look at an industry, because they work closely with entry level positions. Students gain insight into figuring out if career paths they are considering are truly the right ones for them. Internships are an excellent way to prepare for the future."
Brayden Sauerbier '18, Accounting & Finance Major
Summer Intern and now Client Service Specialist at AGP Wealth Advisors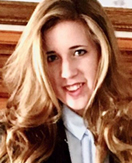 "Since my internship, I have found that I am more prepared to take on new challenges and put myself out there for new and different opportunities that I would not have been comfortable with before."
Abby Rzaca '19, Marketing Major, Communication Studies Minor
Summer Intern at Lehigh Valley Iron Pigs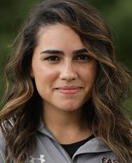 "Since my internship I have found I am more prepared to thrive in the industry. I have gained valuable experience that will enable me to be a value to the company that I intend to work for post graduation. I feel more confident in working with entrepreneurs to grow their businesses." 
Lenise Morales '19, Entrepreneurial Studies Major
Spring Intern at STC Direct
Summer Intern at In the Light Ministries 
Fall/Spring/Summer Intern at Uncommon Individual Foundation
A Sampling of Internships of Business Majors
Aberdeen Iron Birds/ Ripkin Baseball
Abler Hospital (China)
AC Products, Inc.
ACE USA
ACTS Retirement Life Communities
Allstate Insurance
Andy Talley Bone Marrow Foundation
Ashley Furniture Homestores
Bank of America
Bank of Communications (China)
B Lab
Bradley Graphic Solutions
Brown Bag Catering
Bucknell University
Campaign for Working Families
Carebridge
Chick Fil A
Cianci Tax & Accounting
Clifton Larson Allen, LLP
Cocco's Pizza
Come Unity
Compass Ion Advisors
Cradles to Crayons
Crescent Industries
DGK Group
Defense Logistics Agency
Dentsply Caulk
Dollar Financial Corporation
DP, Inc
Economic Alliance of Greater Baltimore
Enterprise Rent-a –Car
Equal Dollars Community Currency
EY
EU Finance & Operations Department
EU Athletic Department
EU Talent & Career Department
Family First Appliance Repair
Feastivities Events
Finish Line
Forge Wealth Management Group
Four Seasons Hotels
Freedom Mortgage, Inc
Frontline Technologies
FX Duffy & Co.
GO ED
Golden Nugget Casino Hotel
Hand in Hand Soap
Hartford City Missions
Hatboro Horsham Athletic Department
HEADstrong Foundation
Her Hideout
Heres 2 Cool Stuff
Herr's  Snacks
Hershey Entertainment & Resorts
High Tower Advisors
His Branches, Inc
Hometown Health
In the Light Ministries
Increase Beverage International, Inc.
Independence LED Lighting
Industrial Bank (China)
IPipeline
Iron Pigs Lehigh Valley
Jeri Solomon Floral Design
Karr Barth/AXA Advisors
Kemper Equipment, Inc.
L2 Capital Partners
Lebenthal Holdings, LLC
Lucky Motors
Major League Ultimate
March of Dimes
Marcum LLP
McKonly & Asbury, Inc.
Mexican Consulate
MidAtlantic Employers' Association
Montecristi Cablevison
Mover's Specialty Services, Inc.
Mufson, Howe, Hunter & Company
Murray Securus
NAMB
New Jersey Economic Development Authority
New York Life
Noah Holding
Northrup Grumman Corporation
Northwestern Mutual
nThrive
Optera Healthcare Strategies
Paladin Enterprises
Penncora
Perfectly Pennsylvania Gifts
Philadelphia 76ers
Philadelphia Union
Plan International
Play it Again Sports
PMA Companies
Power Home Remodeling Group
Precyse
Push the Rock
Quality Degree, Inc.
QVC
Radnor Tax, LLC
Radwyn Apartments
Rebel Hill Consulting
Reminder Media
San Diego Auto Connection
Saxby's Coffee
SCT Direct, Inc.
Shady Maple
Shiloh Bible Camp
Showstoppers Photography
Smucker Company
Splashflood
Streamline Mortgage Resolutions
St. Clair CPA
Surplus Hands
Systems Solutions, Inc.
Uncommon Individual Foundation
US Mortgage Resolutions
United States Probation & Pretrial Services
USLI/Devon Park Specialty
Tactix Real Estate Advisors
Taste of Haiti
TD Bank
Tencent (China)
TEK Systems
The Inn at Grace Winery
Title Boxing Club
Trinity Logistics
TTi, Inc
Victory in Christ Christian Center
Viscul Creative
Visiting Angels
Volvo AB
Wawa
Wein Interiors
The Whitford Company
Wegmans
Williamsport Crosscutters
Yes And… Collaborative Arts
Young Lives