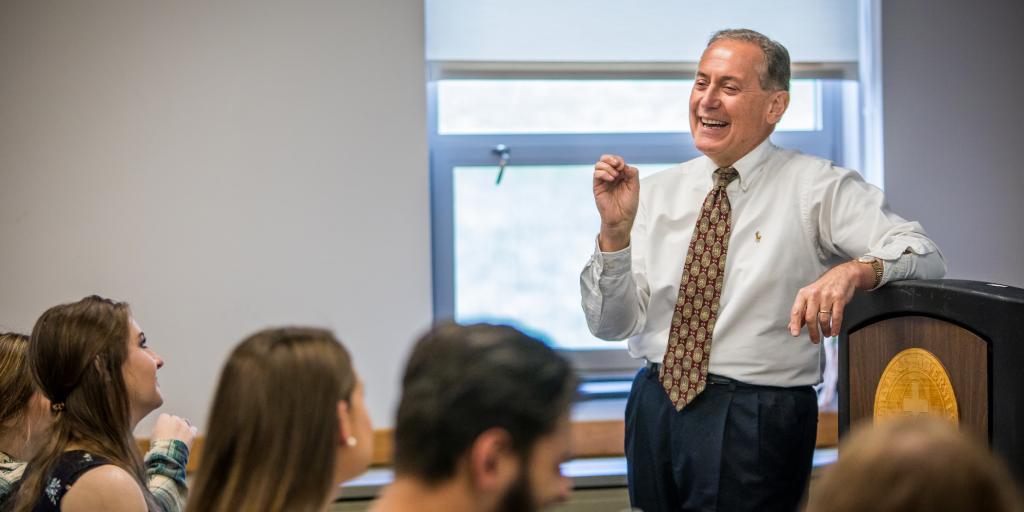 Why Minor in Accounting at Eastern?
Accounting is often called the "language" of business. Accountants provide much of the data that is used in business decision making. The task of the accountant is to retrieve and report data gathered in many types of business and non-business organizations. Accounting involves much more than simply gathering financial data; it involves the analysis and communication of the data in a usable format for various types of economic decisions by management, government, consumers, creditors, and stockholders.
"Pursuing my degree in Business with a minor in Accounting was one of the best decisions I made! I wanted a major that would have an impact and would lead to something tangible. Business drives not only the economy but the world as a whole and I want to be a part of that impact, leading the way for a brighter tomorrow. Business is something I love doing and everyday I learn something new."
Curriculum
The minor in Accounting at Eastern University includes the following courses:
| Course Number | Course Name | Credit |
| --- | --- | --- |
|   | Required Accounting Courses: | 12 |
| ACCT 207 | Accounting Principles I |   |
| ACCT 208 | Accounting Principles II |   |
| ACCT 361 | Intermediate Financial Accounting I |   |
| ACCT 362 | Intermediate Financial Accounting II |   |
|   | Additional Accounting Courses: | 6 |
|   | Any ACCT Course (2 courses) |   |
|   | Total Credit Hours: | 18 |
Full descriptions of undergraduate course offerings are available in Eastern's undergraduate course catalog.