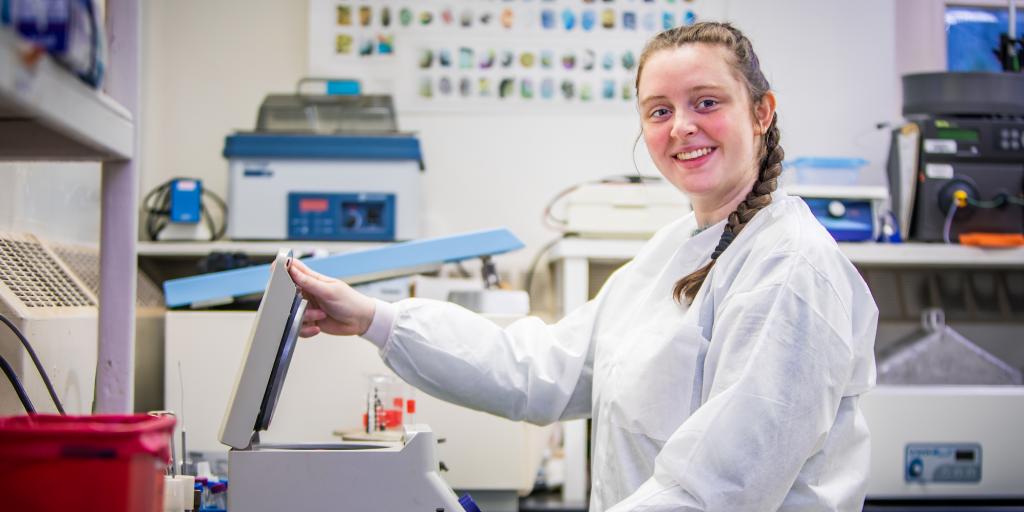 Why Major in Chemistry-Business?
The BS in Chemistry-Business provides students with a unique education, which will help them develop both business and chemistry skills and technical knowledge. Students take chemistry, accounting, business, economics, and finance courses and work with dedicated and award-winning faculty to integrate these courses into a coherent, well-rounded interdisciplinary education.
Chemistry-Business students are prepared for careers in the chemical industry, especially in marketing and management, as well as public relations, academia and other chemistry related fields. Eastern's location just outside of Philadelphia provides opportunities for students to participate in local internships, or students can choose to intern across the country and around the world, in order to gain hands-on experience during their undergraduate years.
Why Choose Eastern?
Integration of faith, science and vocation: We offer rigorous study of chemical processes through the lens of a Christian worldview. Deeply committed faculty provide mentoring relationships to support and challenge students.  
Independent research: All chemistry majors work with published faculty in original research during academic semesters and in the Summer Research Program. Projects include cloning and analysis of virulence-associated proteins from a bacterial pathogen; organic synthesis of bio-inspired molecules, nanoscale devices and new liquid crystal structures; theoretical modeling of strained molecules; and developing novel electrochemical sensors for polyionic compounds. Student research posters have been given top awards by the American Chemical Society.  
Instrumentation: Students gain extensive hands-on experience with advanced instruments: 300 MHz FT-NMR, FT-IR, GC-MS, AAS, Diode-array UV-Vis, HPLC, FPLC, SEM, DSC, PCR, 96-well microplate reader, molecular modeling. 
Innovative teaching: Students learn to think critically and communicate clearly in classroom and laboratory settings.