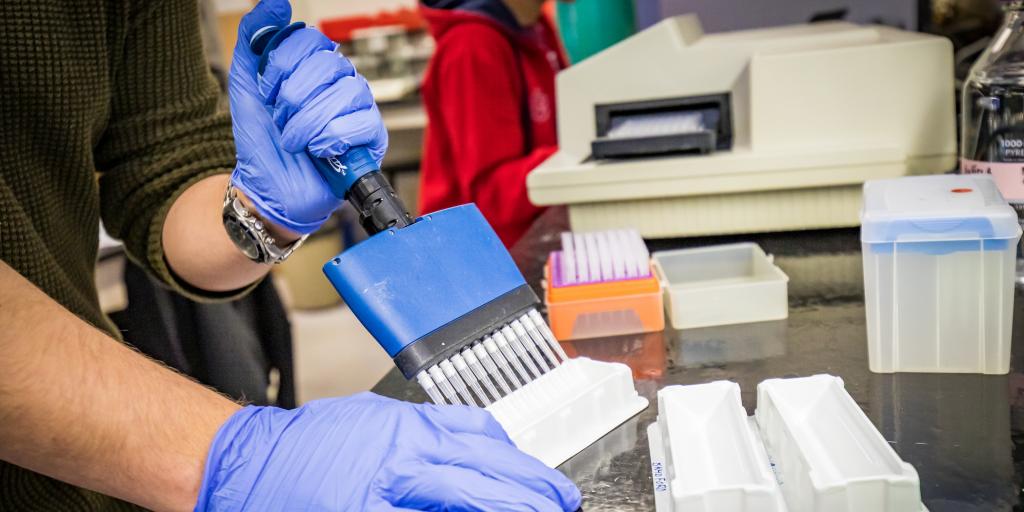 A Sampling of Graduate School Placements of some Chemistry Graduates
Yale University
University of Pennsylvania
University of Virginia
Penn State College of Medicine
Drexel University, Biostatistics
Villanova University
Weill Cornell Medical College in Qatar
Des Moines University Medical College
North Carolina State University
Temple University Schools of Medicine and Dentistry
University of Pittsburgh
and many more!
Where Chemistry Majors Work after Eastern
Eastern alumni are employed at some of the following companies and organizations:
Centocor Ortho Biotech, Inc.
GlaxoSmithKline
Lower Merion Township Harrington High School, Teacher
NIH (National Institutes of Health)
Eurofins Lancaster Laboratories
University of Pennsylvania Research Institute
Avantor Performance Materials, Inc.
HP Bluestone Software, Vice President for Marketing 
Surgical Association Clinic, President/Chief of surgery
SLM Motivation, Owner
Cardio Medical group, Interventional Cardiologist
Private Practice, Dentist
National Institute on Drug abuse, Director Brian Imaging Center
Orthopedic Surgeon
Lightning Service, Chief Technologist
DS Inpharmatics, Director
Temple University, Researcher
Detroit Medical Center, Radiologist
Jefferson, Medical Doctor
Sincerely Yours, President
Shimadzu, Technical Support Specialist
Sartomer Labs, Chemist
Inventive Health, Critical Research Associate
University of Kansas, Surgery Resident
TMI Management Services Inc., Microbiology Lab Technician
Lancaster General Hospital, Director of Physics
and Many More!
Industries and Professions for Chemistry Department Majors
Chemistry Department Majors can be found working in the following industries and professions, among many others:
Chemical Industry
Academics
Forensics
Marketing
Management
Pharmacy
Medical Technology
Environmental Protection
Journalism
Public Relations
Toxicology
Information Technology
Physician
Research Chemist
Secondary Teacher
Professor
Attorney
Business Owner
Software Developer
Missionary
Science Writer
Analytical Chemist
Senior Chemist
Dentist
QA Chemist
Research Associate
Nurse
Engineer
Business Owner
College Administrator
and many more!
"I am privileged each and every day to develop intimate relationships with patients as I care for them in their most vulnerable states. I am fortunate to leverage my skills and training to improve the health and wellbeing of others – I cannot think of a more fulfilling career."