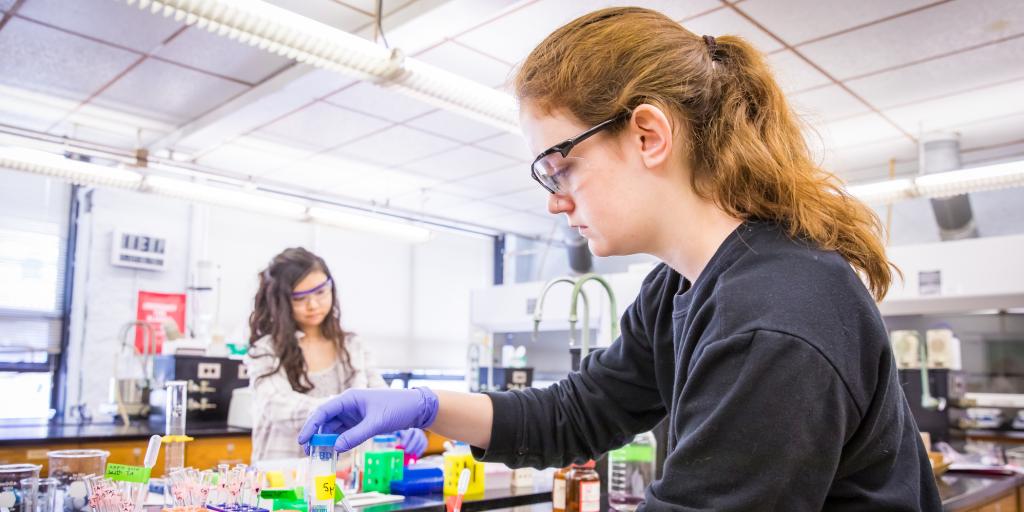 Why Major in Biochemical Studies?
To become a pharmacist! This degree program provides a unique and exceptional pathway for pre-pharmacy students. Eastern's major includes all courses necessary for pre-pharmacy, and qualified students are guaranteed entrance into the Temple University School of Pharmacy for their distinguished Doctor of Pharmacy (PharmD) program.
Why Choose Eastern?
Complete your degree in as little as 3 years with

Eastern University FastPass.

Take courses that make pre-pharmacy students

exceptionally prepared

for the rigors of graduate work.

Move directly into the PharmD program at

Temple University's School of Pharmacy

, with

guaranteed acceptance

to all Eastern students who qualify!

Benefit from a curriculum that includes

all possible pre-requisites

for a large variety of other PharmD programs.

Improve your qualifications for

merit scholarships

for pharmacy graduate school.

Graduate with a

solid degree

– helpful for the student who may decide not to attend pharmacy school since it opens doors to master degrees in pharmaceuticals and public health, and technical jobs in healthcare and the chemical industry.
"This is the perfect pathway to pharmacy. Eastern's program offers exceptional preparation in science courses in less than four years, faculty mentoring, a faith-filled community of friends, and guaranteed acceptance to Temple's distinguished pharmacy doctoral program."