Colors of Gold Nanoparticles, New Research Published by Eastern Chemistry Faculty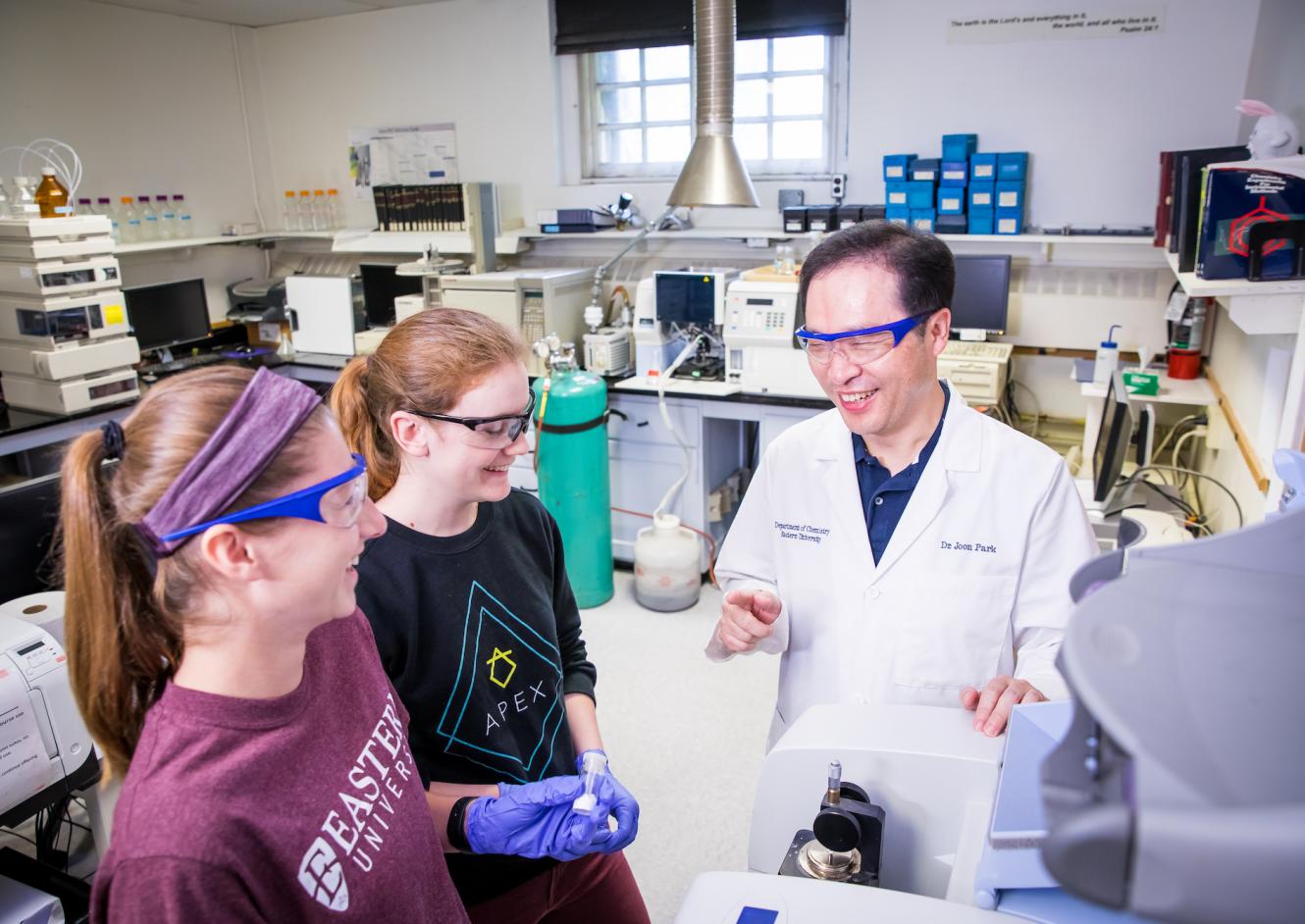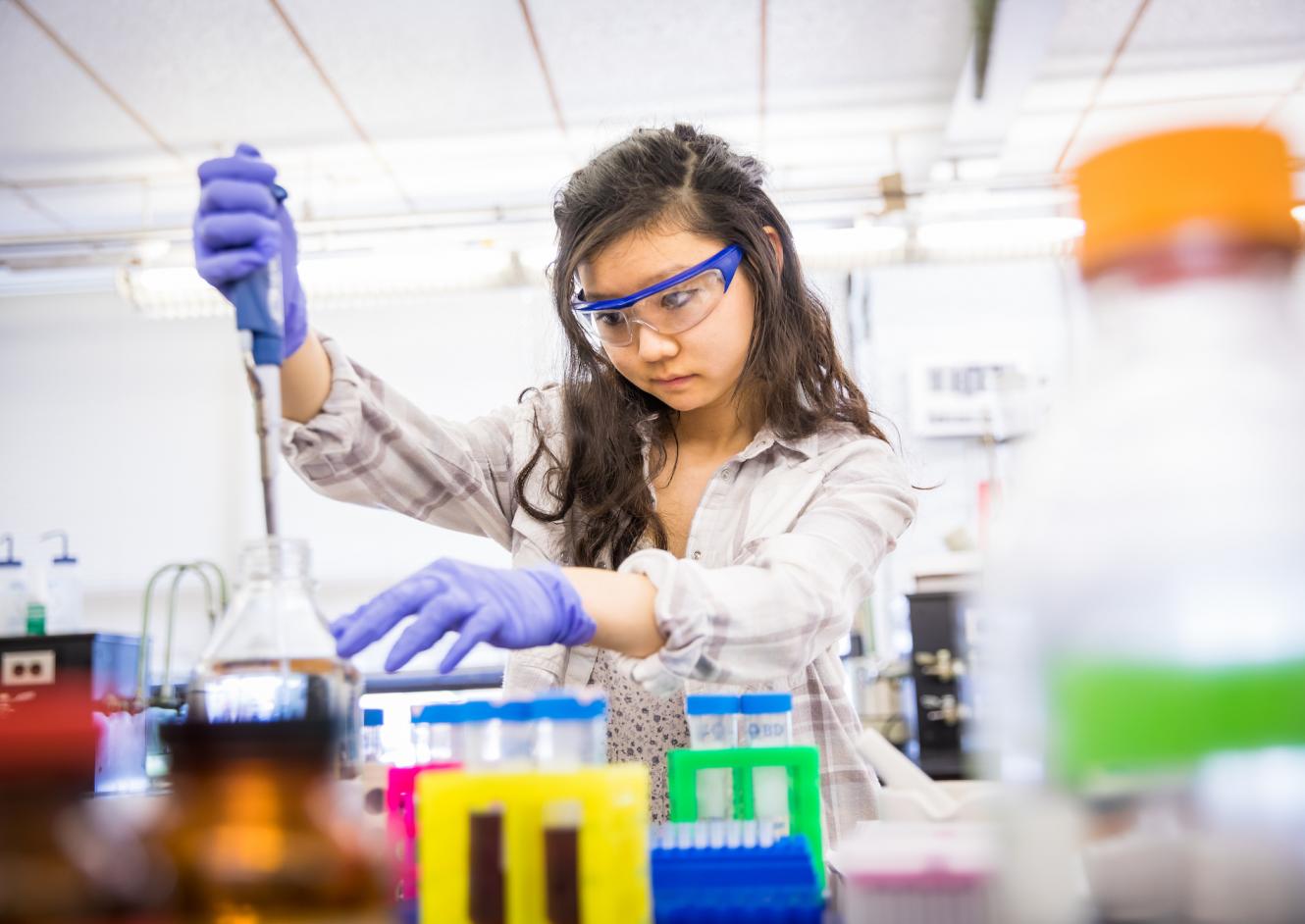 St. Davids, PA: A team of collaborators led by Dr. Joon-Seo Park, Professor of Chemistry in the Department of Chemistry, has designed a new colorimetric detection method for the essential amino acid cysteine with the help of aggregated gold nanoparticles. 
This work is part of a larger effort to develop rapid and inexpensive sensors for cysteine, whose abnormal level can lead to multiple diseases and disorders. Olivia Han '20, who worked on this research project as an undergraduate student in the 2018 Summer Science Research Program, is a co-author on the study. 
The researchers systematically investigated a series of cysteine-induced gold nanoparticle aggregates of varying particle size and concentration, and enhanced them with select transition metal cations. Analysis included UV-vis spectroscopy for colorimetric changes, DLS for sizes, and SEM/TEM for aggregates of gold nanoparticles. Their optimal systems show promise as a sensing strategy for cysteine detection. 
Dr. Park notes, "This research resulted from our effort to develop a strategy to detect AIV (Avian Influenza Virus). This work is helping us design a platform to detect AIV through cysteine-promoted colorimetric response of gold nanoparticles, and we are already making progress in testing the sensor by working together with our collaborators, Dr. Sang-Wha Lee and his graduate students at Gachon University in Korea, where Eastern supported me for a research sabbatical."
About Eastern University
Eastern University is a Christian university enrolling approximately 3,500 students in its undergraduate, graduate, professional, seminary, and international programs. The university's main campus is located in St. Davids, PA, with additional locations in Philadelphia, Harrisburg, and online. Eastern's core values of faith, reason, and justice are woven into all of its educational programs. For more information visit eastern.edu or contact Kelly Goddard, Director of Marketing and Communications: kelly.goddard@eastern.edu.