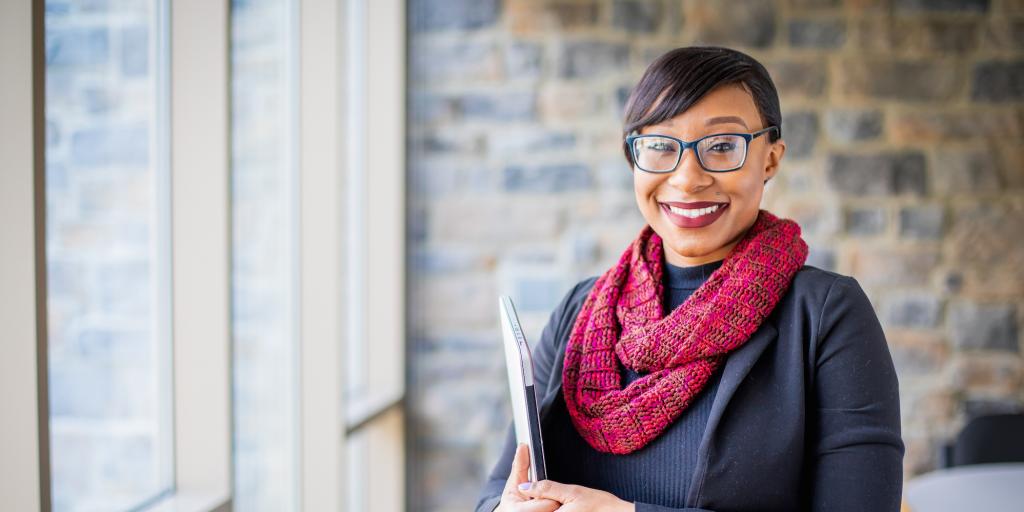 Posting Full-Time and Part-Time Jobs & Internship Opportunities
The Center for Career Development has partnered with HANDSHAKE for our online job/internship board. We encourage employers to register with HANDSHAKE in order to post jobs and internships, review applicant materials, and arrange for on-campus information sessions. Please note that it is the policy of the Center for Career Development to partner solely with direct employers for job and internship postings and related services. Third party recruiting agencies and multi-level marketing organizations are not considered direct employers.
Arranging for an On-Campus Exhibitor Table
Employers or organizations (including graduate schools and seminaries) interested in setting up an Information Session Table are welcome to do so by registering at Handshake and requesting an Information Session. Event participation is strictly limited by space, and the Center for Career Development reserves the right to select exhibitors from the applicants. There is a $30 dollar fee for employers to set up a table exhibit. This includes lunch for one person. Requests must be made at least one week in advance.

Posting Local Neighborhood Opportunities
(Private Homes and Families) For local childcare/babysitting, yardwork, and other neighborhood positions, please send your job description and application information to careers@eastern.edu. Posts will be subject to review by the Center for Career Development. These positions will be posted in our weekly Jobs in the Neighborhood newsletter. Students who are interested will contact you directly. We cannot guarantee the accuracy of the contents, although we do our very best. References can be requested individually by employers. Jobs will be posted for 3 weeks; we will repost upon request.
Posting Policies
Posting on HANDSHAKE or our Jobs in the Neighborhood newsletter does NOT indicate an endorsement of the employer by Eastern University. Neither the University, nor the Center for Career Development, assumes any responsibility whatsoever for inaccurate or misleading information, nor does the presence of a posting on this site indicate the position is appropriate for any student. All employers posting on this site or in the newsletter agree that any information received regarding a candidate must not be used for any purposes other than providing further information to the applicants about the jobs. All unpaid internship posts must fall within the guidelines of Fact Sheet 71 and employers are responsible for upholding these guidelines with unpaid interns.

Job seekers should avoid positions requesting financial information and monetary payments/exchanges including checks, cash, or money orders as they are most likely a scam. As with any job posting site, applicants should research potential employers before applying. Please report any concerns with a particular posting or employer to the Center for Career Development.

Read our complete policy.