The Campolo Center for Ministry is offering 12 live webinars this fall. These Scholar Forums are led by various faith and thought leaders, focus on a wide variety of topics, and seek to encourage your faith and learning. We are glad to make this unique resource available to the wider Eastern and CCM community.
Michael Gingerich and Tom Kaden
September 12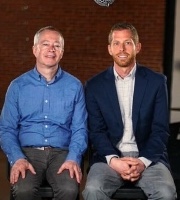 Co-Founders of Someone To Tell It Too, life-long friends Michael and Tom have a deep-seeded respect for each other and brotherly love.
They are passionate about listening and have a vision and mission to bring compassionate listening to everyone's home, workplace, and relationships.
Bishop Donald Hilliard Jr.
October 7

Eastern Alumnus Emeritus, Bishop Don Hilliard is a Preacher, Author, Painter, Professor, and Pastor. He serves as the senior pastor of Cathedral International—The Historic Second Baptist Church in Perth Amboy, NJ and is the former Pastor-Scholar in Residence at Palmer Theological Seminary. He has written 14 books and is the Founder and CEO of the Cathedral Community Development Corporation (CCDC), an umbrella organization providing a variety of outreach services to the local community.
Eastern University Chaplain Dr. Joseph Modica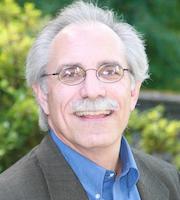 October 17
Eastern University Chaplain Dr. Joseph Modica, a pastor-scholar who lovingly models a robust gospel, an ecumenical spirit, a generous orthodoxy, a formative hospitality and respectful conversations, will lead a discussion on Holy Envy. 
Dr. Julia Stewart
October 31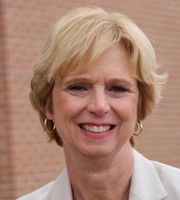 Dr. Stewart is the former Eastern University Chair of Language & Cultural Studies and Professor Emerita of Foreign Languages (1999-2019).
In 2014 she received a Fulbright award to Mexico.
Her expertise is in the area of second language acquisition and Latin American literature.
Dr. John Fantuzzo
November 7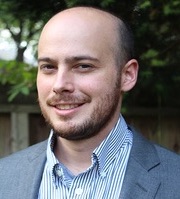 John is the Interim Director of Eastern University's Prison Education Program. He is an educator, philosopher, and community organizer who has worked in and around the criminal justice system for the past 15 years. He co-founded an Outreach Program for court-involved youth at Columbia University and taught in the Inside-Out Prison Exchange Program.
Dr. Jon and Thea Reimer
November 28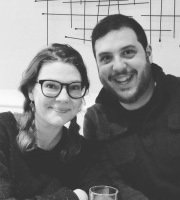 Jonathan is an Assistant Professor of History at Eastern University. His publications combine history, theology, and literature.
Thea is a freelance researcher and writer. Her current research explores the intersection of Christian thought and practices of incarceration.
Rev. Nathan Coleman '84, '90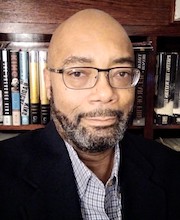 September 19
A Pastor's Journey through Eastern University, Palmer Theological Seminary and the Local Church.
His testimony demonstrates how he has been faithful to God with the help of the communities God provided him with, and how we too can remain faithful.
Philadelphia Pastor Hendy Stefan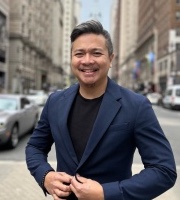 October 10
The New Pentecost: Intercultural Ministry and Immigrant Communities
The church is vitally significant in the immigrant community. It serves as a source of support and edifies the wider church–teaching us how to live together as Jesus' followers in today's context. 
The Very Rev. Michael Battle, PhD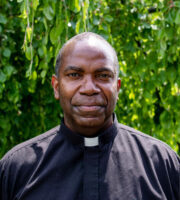 October 24
Rev. Dr. Battle is the Herbert Thompson Professor of Church and Society and Director of the Desmond Tutu Center at General Theological Seminary. He was ordained a priest by Archbishop Desmond Tutu in 1993. He has written 11 books. In his PeaceBattle Institute he works on subjects of diversity, spirituality, prayer, race and reconciliation. Rev. Battle has served as chaplain to Archbishop Tutu, Congressman John Lewis, the House of Bishops and, in 2008, was chaplain to the Lambeth Conference of Anglican Bishops. He has also served as vice president to the grandson of Mahatma Gandhi, Arun Gandhi's Institute for Nonviolence.
Rev. Ray Schellinger
September 26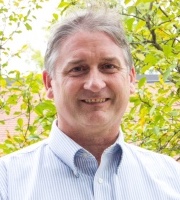 Ray is the International Ministries Global Consultant for Immigrants and Refugees.
He networks with colleagues and international partners that serve with refugees and displaced peoples, helping to strengthen their ministries, find needed resources and build capacity.
Rev. Jane Filkin
November 14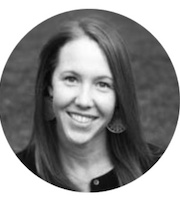 Jane directs the Leadership Development and Spiritual Formation for the Campolo Center at Eastern University. For the past 18 years, she served as a Pastor of Discipleship and Community and Certified Life Coach. Her passion is to celebrate, encourage, and develop the God-given gifts and influence of others.
Eastern University President Dr. Ron Matthews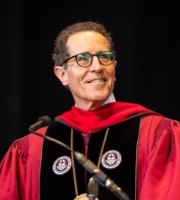 December 5
Ron Matthews has served as the influential and beloved 10th President of Eastern University since March 2018.