Spring 2023 Campolo Scholar Forums
Campolo Scholar Forums are led by various faith and thought leaders. Our weekly gatherings focus on a wide variety of topics and seek to encourage spiritual formation and leadership development of the Campolo Scholars. We are very grateful for these faithful servants who share their wisdom and experience as well as their love for God and God's people.
Shane Claiborne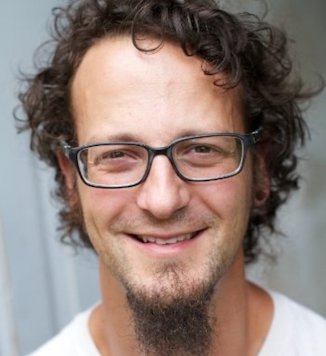 Shane Claiborne is a prominent speaker, activist, and best-selling author.  Shane worked with Mother Teresa in Calcutta, and founded The Simple Way in Philadelphia.  He heads up Red Letter Christians, started with Dr. Tony Campolo, a movement of folks who are committed to living "as if Jesus meant the things he said." Shane is a champion for grace which has led him to jail advocating for the homeless, and to places like Iraq and Afghanistan to stand against war. Now grace fuels his passion to end the death penalty and help stop gun violence.
Rev. Lauren Ng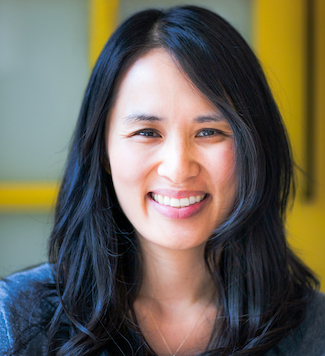 Rev. Lauren Ng is the Director of Leadership Empowerment at the American Baptist Home Mission Societies. Her poem, The Game Board: Second Generation Chinese American Female Edition—penned just hours before the 3/16/21 Atlanta tragedy that took the lives of six Asian women—went viral on social media in the midst of a national tragedy. She writes, "It's a gift to share my work with the prayer that it may—in even the slightest way—shift minds, hearts, hands and feet."
Rev. Amy Banka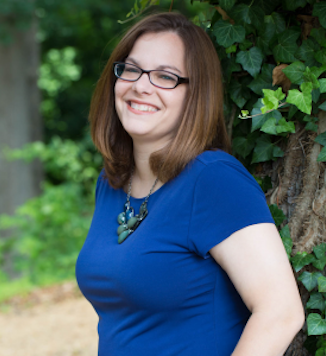 Rev. Amy Banka is an ordained elder in the United Methodist Church. Having graduated from Palmer Theological Seminary with a Master of Divinity degree, Pastor Amy was invited to join the Hopewell staff in June 2014, as the Pastor of Young Adults and Leadership Development. She became Associate Pastor in 2016, and Lead Pastor in June 2018. Not having grown up in the Church, Amy came to faith in Jesus Christ as a young adult. Upon hearing the gospel and feeling the presence of Christ in her heart and life, she sought a church home where she could learn and grow as a Christian. She stumbled into Johnson Memorial United Methodist Church in Philadelphia, where the pastor had been praying for God to send her young people to mentor. There she learned about God's amazing heart for the broken and about Christ's willingness and power to save, heal, and transform.  A few years later, Pastor Amy heard God call her to pastoral ministry.
Rev. Jonothan Hobbs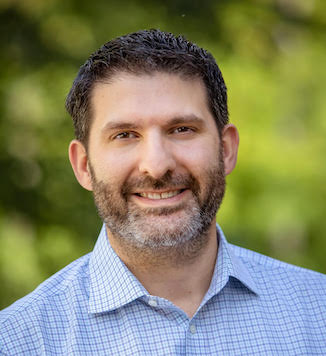 Rev. Jonothan Hobbs is the Lecturer in Youth Ministry and Program Director Palmer Seminary & College/ Eastern University. Before joining the faculty at Eastern University, he worked in professional ministry for almost 25 years, including churches in New Jersey, New Mexico, South Carolina, and Pennsylvania. He has spoken for multiple camps and retreats around the country, and also occasionally leads contemporary worship.
Anna Walker-Roberts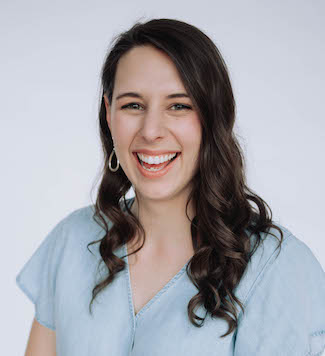 Anna Walker-Roberts is the Campus Director of ccdelco@ardmore, a new campus of Calvary Chapel Delaware County. She is originally from Texas and attended the Savannah College of Art and Design where she earned a BFA in Performing Arts and Master's in Art's Entrepreneurship + Leadership. Anna worked as a high school teacher for seven years in rural and urban public schools as well as a private Mennonite high school. In 2020 she planted a church campus with her husband, left her teaching career, and opened a coffee shop/bookstore in Ardmore called The Story. This past summer she had her first child and is fully embracing the mom life while continuing to follow God's call to creative ministry. 
Bruce Main
Bruce Main is the founder and president of UrbanPromise, Bruce Main established our first summer camp in the city of Camden in 1988 at the age of 25. His many UrbanPromise roles have included camp director and executive director, as well as the visionary creator of UrbanPromise's 30+ affiliate locations in the U.S., Canada, Honduras, Colombia, United Kingdom, Malawi, Uganda, Liberia, Nigeria, and Kenya. 
Dr. Kimberlee Johnson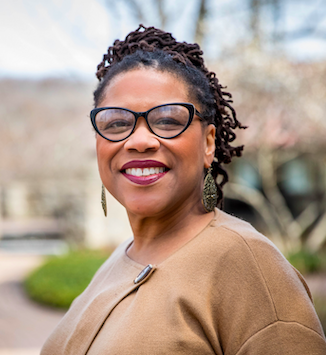 Interim Dean, Palmer Theological Seminary and Palmer College; Director, Center for Community Engagement; Founder/Advisor, Prison Education Program; Associate Professor of Interdisciplinary & Urban Studies. Dr. Johnson is an educator, administrator, passionate preacher, social justice advocate, and clergy leader whose love for God and humanity have fueled a lifetime of service in academic, church, and community settings. She has served in higher education since first joining the Eastern Baptist Theological Seminary staff in the 1990's and in 1997 she joined Eastern University as its first Coordinator of Service Learning and Campus Ministries (and Missions). She has served in numerous capacities including Program Director of the BA and MA in Urban Studies, Coordinator of the Urban Immersion Program, Director of Student Leadership and Formation, Urban Studies Department Chair, and faculty in Youth Ministry and Urban Studies. 
Pastor Paul Bammel
​​​​​​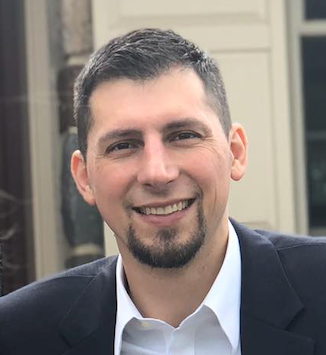 Pastor Paul Bammel
Pastor and Head of Staff
Bethany Church
Dr. Deborah Watson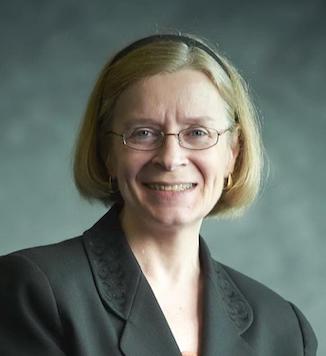 Dr. Deborah Watson serves as Associate Pastor of Narberth Presbyterian Church in Narberth, PA, where she began as a seminary intern in 1993. Prior to her seminary study, she taught French and English as a Second Language to high school students in New Hampshire. Debbie also spent time studying and working in Paris, France and on a kibbutz in Israel. Debbie has taught at the Seminary since 1995, first as an adjunct, and now as affiliate professor in the areas of New Testament, New Testament Greek, Greek Exegesis, and Theological Research & Writing.  Debbie also serves as the Seminary's Chaplain, providing pastoral support to individuals in the Seminary community, as well as coordinating weekly Chapel services.
Fall 2022 Speakers
Michael Gingerich and Tom Kaden
September 12, 2022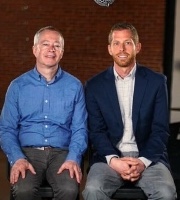 Co-Founders of Someone To Tell It Too, life-long friends Michael and Tom have a deep-seeded respect for each other and brotherly love.
They are passionate about listening and have a vision and mission to bring compassionate listening to everyone's home, workplace, and relationships.
Bishop Donald Hilliard Jr.
October 7, 2022

Eastern Alumnus Emeritus, Bishop Don Hilliard is a Preacher, Author, Painter, Professor, and Pastor. He serves as the senior pastor of Cathedral International—The Historic Second Baptist Church in Perth Amboy, NJ and is the former Pastor-Scholar in Residence at Palmer Theological Seminary. He has written 14 books and is the Founder and CEO of the Cathedral Community Development Corporation (CCDC), an umbrella organization providing a variety of outreach services to the local community.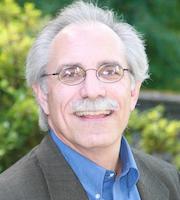 Eastern University Chaplain Dr. Joseph Modica
October 17, 2022 
Eastern University Chaplain Dr. Joseph Modica, a pastor-scholar who lovingly models a robust gospel, an ecumenical spirit, a generous orthodoxy, a formative hospitality and respectful conversations, will lead a discussion on Holy Envy. 
Dr. Julia Stewart
October 31, 2022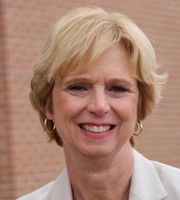 Dr. Stewart is the former Eastern University Chair of Language & Cultural Studies and Professor Emerita of Foreign Languages (1999-2019).
In 2014 she received a Fulbright award to Mexico.
Her expertise is in the area of second language acquisition and Latin American literature.
Dr. John Fantuzzo
November 7, 2022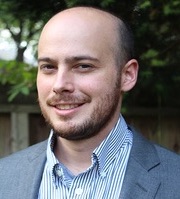 John is the Interim Director of Eastern University's Prison Education Program. He is an educator, philosopher, and community organizer who has worked in and around the criminal justice system for the past 15 years. He co-founded an Outreach Program for court-involved youth at Columbia University and taught in the Inside-Out Prison Exchange Program.
Dr. Jon and Thea Reimer
November 28, 2022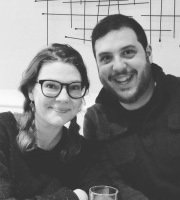 Jonathan is an Assistant Professor of History at Eastern University. His publications combine history, theology, and literature.
Thea is a freelance researcher and writer. Her current research explores the intersection of Christian thought and practices of incarceration.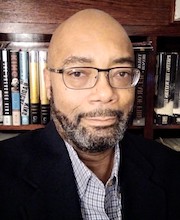 Rev. Nathan Coleman '84, '90
September 19, 2022
A Pastor's Journey through Eastern University, Palmer Theological Seminary and the Local Church.
His testimony demonstrates how he has been faithful to God with the help of the communities God provided him with, and how we too can remain faithful.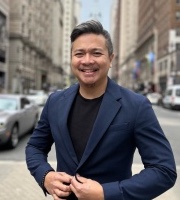 Philadelphia Pastor Hendy Stefan
October 10, 2022
The New Pentecost: Intercultural Ministry and Immigrant Communities
The church is vitally significant in the immigrant community. It serves as a source of support and edifies the wider church–teaching us how to live together as Jesus' followers in today's context.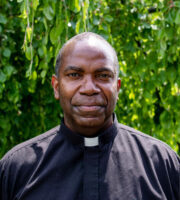 The Very Rev. Michael Battle, PhD
October 24, 2022
Rev. Dr. Battle is the Herbert Thompson Professor of Church and Society and Director of the Desmond Tutu Center at General Theological Seminary. He was ordained a priest by Archbishop Desmond Tutu in 1993. He has written 11 books. In his PeaceBattle Institute he works on subjects of diversity, spirituality, prayer, race and reconciliation. Rev. Battle has served as chaplain to Archbishop Tutu, Congressman John Lewis, the House of Bishops and, in 2008, was chaplain to the Lambeth Conference of Anglican Bishops. He has also served as vice president to the grandson of Mahatma Gandhi, Arun Gandhi's Institute for Nonviolence.
Rev. Ray Schellinger
September 26, 2022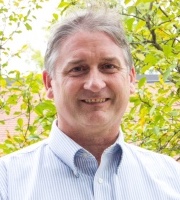 Ray is the International Ministries Global Consultant for Immigrants and Refugees.
He networks with colleagues and international partners that serve with refugees and displaced peoples, helping to strengthen their ministries, find needed resources and build capacity.
Rev. Jane Filkin
November 14, 2022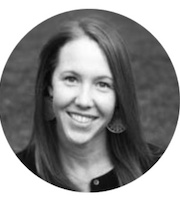 Jane directs the Leadership Development and Spiritual Formation for the Campolo Center at Eastern University. For the past 18 years, she served as a Pastor of Discipleship and Community and Certified Life Coach. Her passion is to celebrate, encourage, and develop the God-given gifts and influence of others.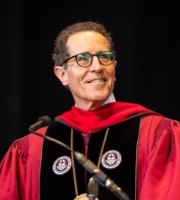 Eastern University President Dr. Ron Matthews
December 5, 2022
Ron Matthews has served as the influential and beloved 10th President of Eastern University since March 2018.