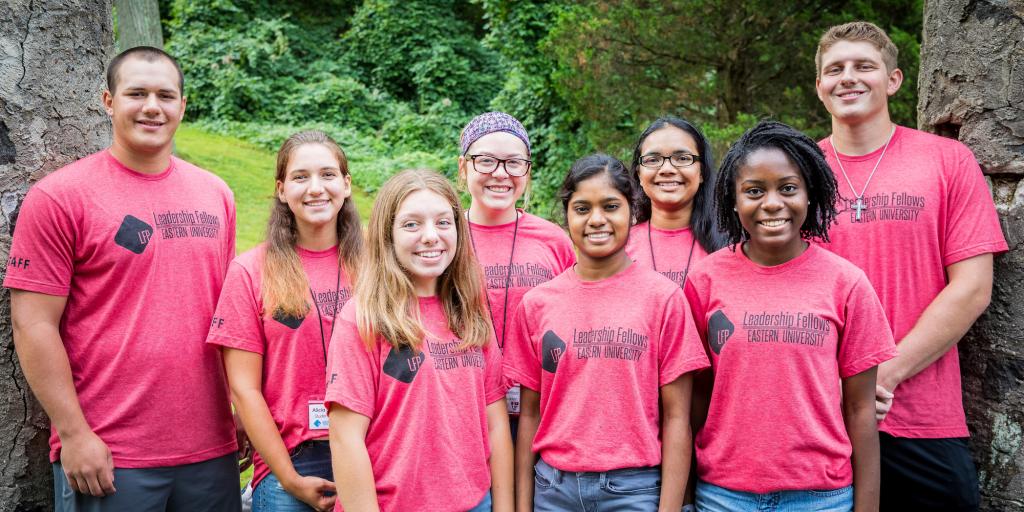 The Leadership Fellows Program is a selective leadership cohort and scholarship program for students demonstrating leadership ability.
"For even the Son of Man came not to be served, but to serve others and to give his life as a ransom for many."
About the Program
The Leadership Fellows Program (LFP) is designed to advance and support students' understanding and demonstration of servant leadership within the Eastern community and the global community at large. The program aims to prepare students for purposeful cultural integration as productive innovators and leaders. It encourages students to address current societal problems through thoughtful faith-based service and influence the world through a commitment to Christian leadership and behavioral integrity.
Leadership Fellows Grants are available to select students who have demonstrated leadership potential through high school, church or community activities, as well as academic achievement. Admissions will award multiple students for the Leadership Grant ($1,000 per year) for the duration of their time at Eastern (up to 4 years). Students who receive the the Leadership Grant have a special opportunity to apply for the Leadership Fellows Program where they will participate in a selective cohort model of about 20 students. Students actively participating in LFP will receive an additional scholarship of $1,000 per year. This cohort model involves a specific first-year orientation and supports students' growth as leaders through a comprehensive leadership curriculum, workshops, leadership forums, mentoring, and experiential learning. 
All areas of previous leadership experiences are welcome, including:
student government
athletics
clubs
service organizations (including honor societies)
arts
media
church groups