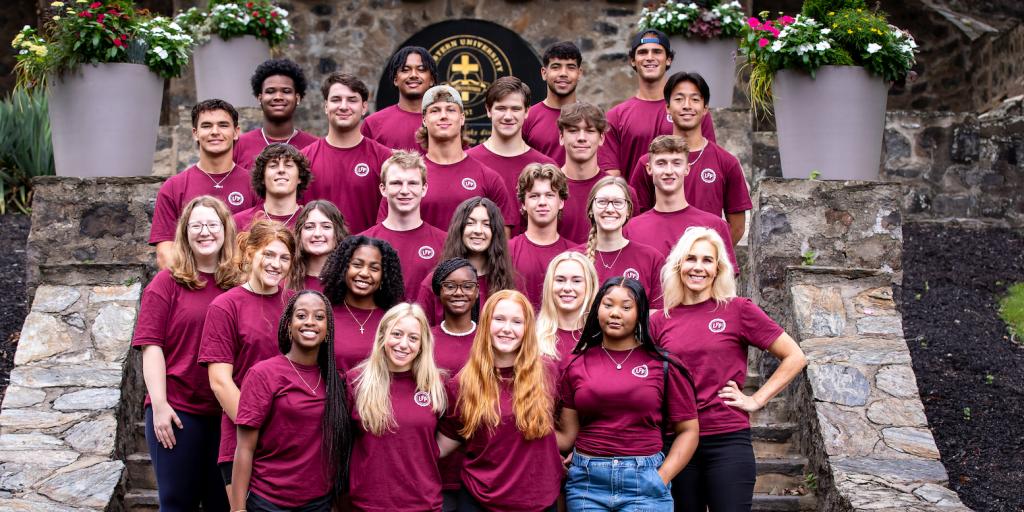 The Leadership Fellows Program is a selective leadership cohort and scholarship program for students demonstrating leadership ability.
"For even the Son of Man came not to be served, but to serve others and to give his life as a ransom for many."
About the Program
The Leadership Fellows Program at Eastern University educates, develops, and equips the next generation of Christ-centered leaders to be agents of change on Eastern's campus and in the wider local and global community, reflecting the University's fundamental core commitments to Faith, Reason, and Justice. 
Leadership Fellows Scholarships are available to select students entering all majors who have demonstrated leadership potential in school, church, or community activities, as well as academic achievement. Applicants must be entering Eastern as first semester freshmen in the traditional, undergraduate program. About 25 students per year are awarded scholarships of $2,000 per year for the duration of their time at Eastern University (up to four years). Scholarships can not be used towards Master's degree semesters, if a student finishes undergraduate work in less than four years. Students must be taking a full-time credit load of 12 credits or more per semester.
The Leadership Fellows Program is much more than a scholarship! It is a transformative leadership development approach supporting students' growth as leaders through experiential learning, events and training, mentoring, and leadership curriculum. 
All areas of previous leadership experiences are welcome, including:
student government
athletics
clubs
service organizations (including honor societies)
arts
media
church groups
Leadership Fellows Program Application
Submit your application to the Leadership Fellows Program for the Fall 2024 Cohort! Application review starts Jan 1, 2024 on a rolling basis.
"Serving on the LFP Board prepared me professionally as I had to not only lead, but delegate, plan and execute events and initiatives for the program. Being in LFP encouraged me to be proactive in finding a job post-grad."
Questions?
For admission questions about the program please contact your admissions counselor or email the LFP Faculty Chair, Leslie Elken at lelken@eastern.edu.