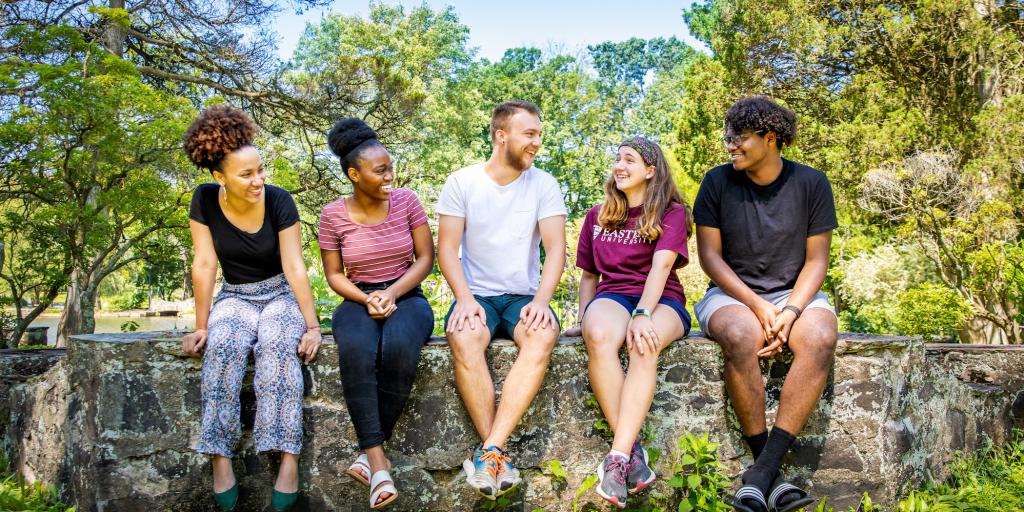 Your gifts of time, talent and treasure help Eastern in equipping students for lives of faith, reason, and justice.  You can partner with us in the following ways:
Time + Talent
Campus Volunteer Opportunities
​​​​​​This is a great way to immediately engage with current students and might range from speaking to a class or offering internships or job opportunities.  
​​​​​​In an effort to strengthen, connect, and unite the Eastern University community - alumni, parents, and friends - with the intent of creating EUnited groups who gather on a periodic basis in networking, connecting, and supporting the mission of Eastern University.  
Treasure
Nearly 96% of Eastern students receive scholarship aid. Perhaps you were one of these scholarship recipients and/or have a desire to support the many students who rely upon these scholarships to make their academic dreams come true.
Sponsor qualified students who are at risk of leaving Eastern University, due to unmet financial need, once all available resources have been exhausted.  
We are currently offering more than 50 majors and 40 minors.  By offering support to academics, your gift helps to ensure that students continue to thrive in their area of study.  
Our 21 men's and women's varsity teams with more than 350 participating student-athletes need your support to grow as athletes, students, and Christians and prepare for lives serving God and their peers on and off the field.