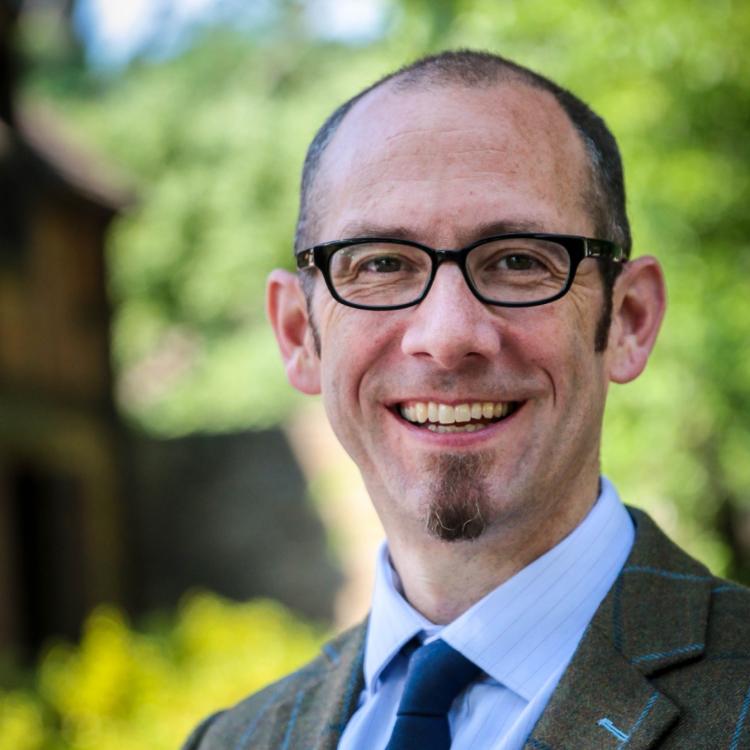 Brian A. Williams
Dean, College of Arts and Humanities; Dean, Templeton Honors College; Assistant Professor of Ethics and Liberal Studies
Dr. Brian A. Williams is Dean of the College of Arts and Humanities and the Templeton Honors College. He is an Assistant Professor of Ethics & Liberal Studies. Before coming to Eastern, he was Lecturer in Theology and Christian Ethics at the University of Oxford and Director of "Oxford Conversations," a collection of curated video interviews with leading Christian academics and scholars at Oxford.
He holds an MPhil and DPhil in Christian Ethics from the University of Oxford (UK), where he was a Clarendon Scholar; an MA and ThM in Systematic and Historical Theology from Regent College (Vancouver, Canada); and a BA in Biblical Studies from Ozark Christian College (Joplin, MO).
His current research examines the tradition of Didascalic Christian Humanism, focusing on the works of Hugh of St. Victor, Philip Melanchthon, and John Henry Newman. Dr. Williams' broader academic interests include virtue ethics, Christian and Muslim political thought, Karl Barth's theology and politics, classical education, and Dante Alighieri's Commedia. He is the author of The Potter's Rib: The History, Theology, and Practice of Mentoring for Pastoral Formation (Regent College Publishing) and co-editor of Everyday Ethics: Moral Theology and the Practices of Ordinary Life (Georgetown University Press).
Dr. Williams has also taught Theology, Philosophy, and Literature at Cair Paravel Latin School (Topeka, KS); was Theologian-in-Residence at First Presbyterian Church PCUSA (Topeka, KS); led Quo Vadis Travel Seminars to destinations throughout Europe; was the Distance Education Instructor in Theology for Regent College (Vancouver); and has experience in several fields of business. He is currently an Alcuin Fellow and a Research Fellow with the Institute of Classical Education.
He is married to Kim Williams and has three children: Ilia, Brecon, and Maeve.