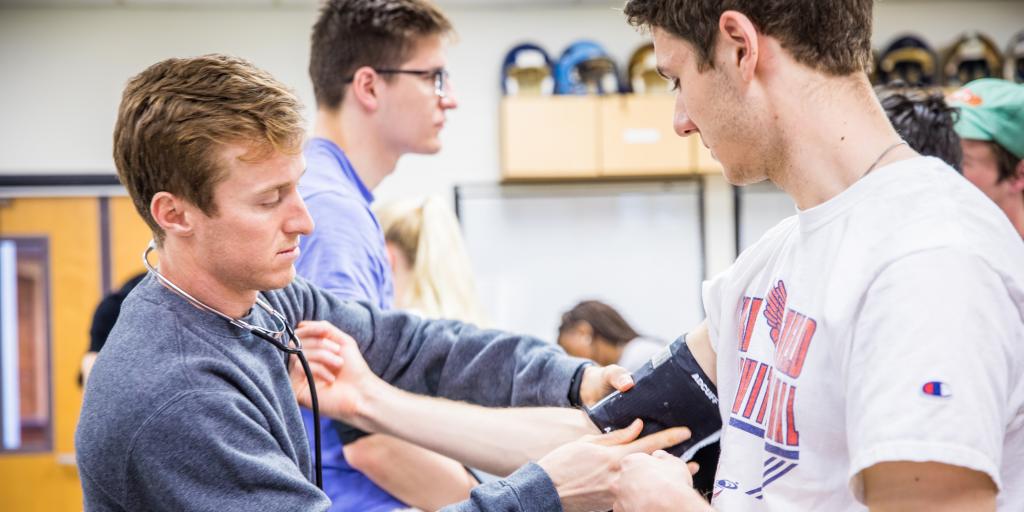 The Pre-Athletic Training Track prepares students for careers in the field of athletic training. Our expert faculty and personalized advising prepare students for graduate school and career success.
Why Choose Eastern?
Preparation for Graduate Studies in Athletic Training: Regular, comprehensive, and individualized student advising of all pre-professional students ensures the required course study and timely submission of the graduate application.
Faculty: Dedicated faculty bring integrity, expertise, commitment and Christian faith to the classroom. Faculty research includes obesity, low carbohydrate diets, body image, vascular responses to physiological stress and pathophysiological states, exercise-induced cardioprotection in a model of spontaneous hypertension.
Facilities: State-of-the-art laboratory houses a variety of equipment: Wingate Peak Monarch Cycle Ergometer and software; Cardiac Science Q Stress treadmill; metabolic cart; hydrostatic weighing tank; "BodPod" and a full spectrum of therapeutic modalities.