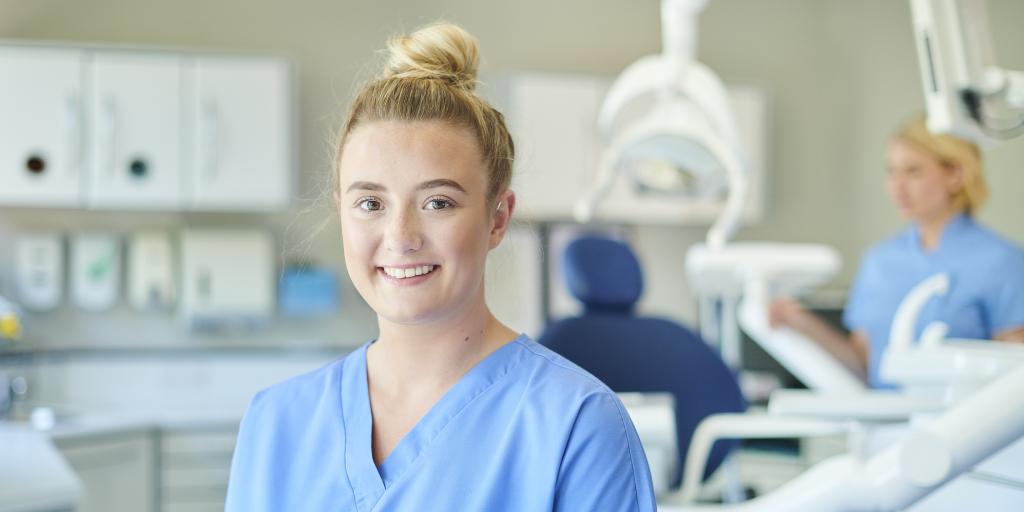 Why Choose Pre-Dental at Eastern?
Academic Excellence, Faith-Inspired Compassion: Pre-dental and other students preparing for a career in the health professions are challenged to strive for academic excellence in their chosen major, while cultivating a love for rigorous scientific thinking and a desire to be instruments of God's healing hands. Many of our students participate in this healing process through medical mission trips to other countries.
Small, Unique Classes: Eastern's small class sizes facilitate learning and unique course offerings such as Structural Basis of Human Disease enable students to holistically prepare for their future dental careers.
Ideal Location: Near Philadelphia, Eastern's ideal location close to three dental schools, a vet school, seven major medical schools, a variety of physician assistant programs, and numerous hospitals and research laboratories provides plentiful opportunities for internships and volunteer experiences.
Research Groups: Pre-dental students can join a research group on campus in the Biology or Chemistry departments.
Dedicated Advisor: Pre-dental advisor Dr. Maria Fichera offers students step-by-step guidance and support for the following pursuits: pre-medical, dental, podiatric medicine, pre-vet, and pre-physician assistant studies.
"I cannot speak highly enough of my professors. From high-quality education to genuine compassion for success, they ensured I was equipped for my next journey. My pre-dental program director even reviewed my personal statement & orchestrated mock interviews in preparation for my dental school application. I am extremely grateful for their consequential impact on my life and now my career."
Pre-Dental Track Ranked Top 10 in the US
Eastern University's Pre-Dental Track was recently ranked in the top 10 Best Pre-Dental Schools in the US by College Gazette. The list compared 68 dental schools in the United States, and even more colleges and universities that offer pre-dental programs, and ranked Eastern among the very best. According to College Gazette, "Students who seek to follow a pre-dental track, as well as attend a school with a tight-knit, faith-based community, should consider all that Eastern University has to offer.  Eastern is close to three dental schools and their campus has a strong relationship with the University of Pennsylvania School of Dental Medicine in Philadelphia, where many students volunteer during the school year."  Read the full write-up on the College Gazette Website.