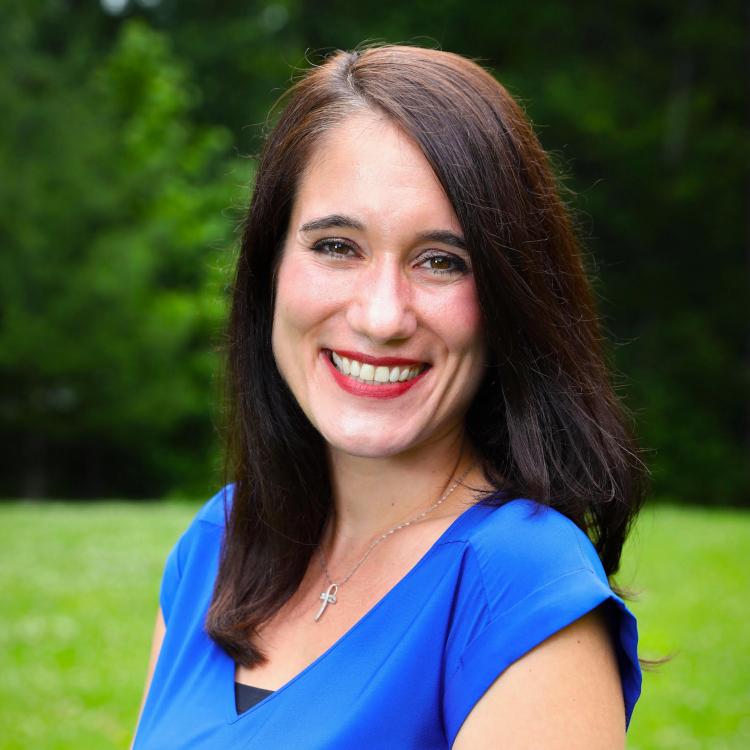 Kelly Goddard
Associate Vice President for Marketing, Enrollment & Communications
Kelly Goddard has been at Eastern since 2016 and currently serves as Associate Vice President for Marketing, Enrollment & Communications. Kelly brings to the position a unique background in communications, advertising, public relations, leadership, team building, writing, teaching, and pastoral ministry.
A native of South Jersey, Kelly went on to study at Penn State University where she graduated summa cum laude with a Bachelor of Arts in Public Relations and Advertising and a minor in Youth and Family Education. She also later earned a Master of Arts in Theology and Ministry from Fuller Theological Seminary in Pasadena, California.
Prior to joining Eastern, Kelly worked for churches in New Jersey and New York City for seven years as a Communications Director and as a Children's & Youth Pastor. Through these experiences, she grew in her passion for leading teams, helping people flourish, and finding ways to communicate creatively and effectively. While earning her master's, she also worked as a social media coordinator for Fuller Theological Seminary's School of Intercultural Studies and as a writer for David C. Cook.
At Eastern, Kelly began working with the Marketing & Communications team as Assistant Director and then moved on to become Associate Director, Director, Chief Marketing & Communications Officer, and finally to her current role. She has enjoyed serving as an adjunct professor in Eastern's undergraduate theology department.