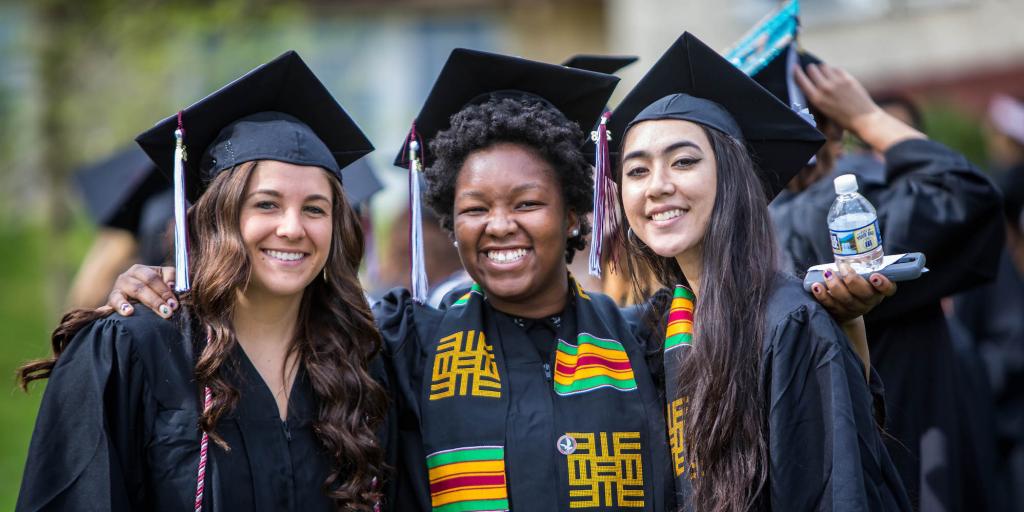 "There before me was a great multitude that no one could count, from every nation, tribe, people and language, standing before the throne and before the Lamb." Revelations 7:9
Diversity Statement
Eastern University recognizes that diversity and inclusiveness is essential in establishing a prosperous and productive campus community.  Having a diverse faculty and staff community creates energy and insight as well as establishing cultural awareness and shared differences among our community as we seek to follow our mission of Faith, Reason and Justice. 
Therefore, having a diverse campus is a primary initiative at Eastern. All members of our community are encouraged and empowered to achieve their personal, educational and career goals while learning about different cultures.
A Diversity and Inclusion Implementation Team has been established to implement a comprehensive plan for diversity and inclusion consistent with Eastern University's mission and vision that responds to the needs of our students, with a particular focus on supporting underrepresented populations.
"My time at Eastern was exciting to say the least! Being an international student from Ghana, West Africa without my immediate family in the same geographical location, I was blessed with whole, supportive and deep friendships (with both professors and students) which kept me going and also deepened my understanding of what it means to be a true friend like Christ is to us."
Diversity & Inclusion Implementation Team Mission
The mission of the Diversity & Inclusion Implementation Team is to give form and substance to relevant strategies (including those promulgated in the June 2017 report of the D & I Task Force ) to advance diversity and inclusion at Eastern University, thereby reflecting God's witness in Jesus Christ and the biblical mandates to love others, offer hospitality, pursue justice and live as agents of reconciliation.
"The thing I appreciated the most about Eastern was the way the professors lived and taught around the University pillars of faith, reason, and justice. I also appreciated the diversity of the Eastern student body and teaching staff. I met a lot of great people with a lot of interesting things to say—each one teaching me to see the world a little differently."
Implementation Team Imperatives
Eastern

University's

identity

as

a

Christian

university

is

manifested

most

effectively

through a

vibrant,

diverse

community

of

students,

faculty,

staff

and

leaders.

(

Revelations

7:9 )

Institutions

that

do

not

commit

to

comprehensive

diversity

engagement — cultural,

curricular,

pedagogical,

social,

spiritual,

structural,

symbolic,

workforce,

etc. — will

fail

to

adequately

prepare

students with the

capacities

required

to

thrive

in the twenty-first century. (Association of

American

Colleges

and

Universities,

"Board

Statement

on

Diversity,

Equity

and

Inclusive

Excellence,

2013

)

Across universities, the

gap

between the

diversity

of

a

faculty

and

its students

has

been

shown

to

impact

student

retention.

Shifting

demographics

continue

to

increase

racial

and

ethnic

diversity

in

our

state,

region,

and

the

United

States.