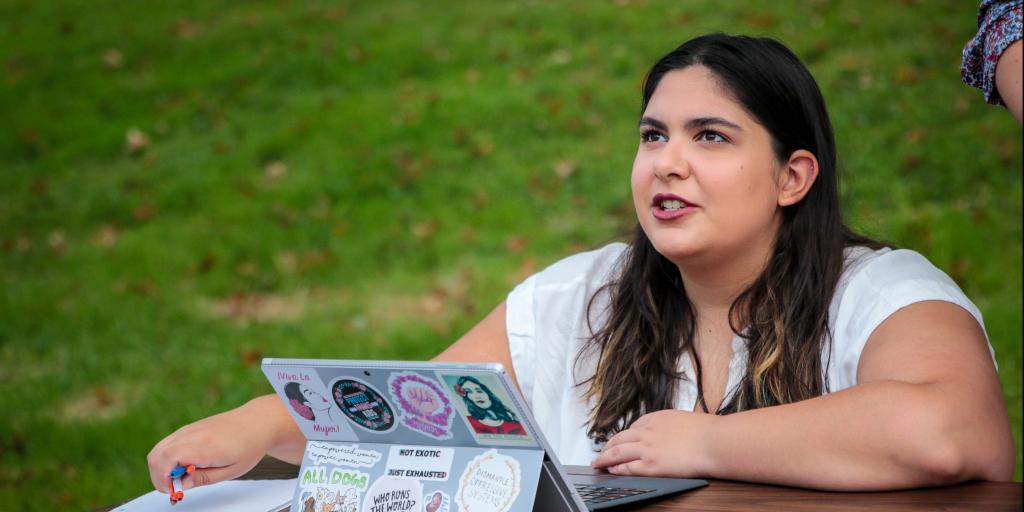 Explore the links below to learn more about Multicultural Student Clubs and Organizations.
The ACU aims to promote cultural awareness. We serve the campus community with the knowledge of African and Caribbean history, culture, and people. This is accomplished by hosting informational programs and lectures, coordinating and carrying out social events, providing membership for all who desire to be educated about the African and Caribbean culture, assisting with the promotion of further education to high school students, strengthening and extending the system of support to all fellow African and Caribbean students. We hope to eliminate the stereotypes that have plagued the African and Caribbean people.
Bridges offers a safe and open environment for students so that they can experience and learn about different cultures on campus. They are devoted to creating experiences that bring awareness of different cultures to the club members. This club provides a place for students to come together and learn from each other through conversation, events, and engaging in different activities. International students who seek assistance in learning the English language are given an opportunity, through this club, to do so with other members of Eastern's community.
Black Student League (BSL)
BSL exists to promote and educate EU community in black and African American history through events, service, lectures, and activities throughout the academic year.
Blaze Step Team strives to bring diversity to the Eastern University Campus by introducing a new form of dance. Students are able to form a bond and a family by participating in the group. Blaze performs at various basketball games as well as other on campus events. Auditions required for membership. Members must maintain a 3.0 GPA.
Eastern University Gospel Choir
Eastern University Gospel Choir is a Gospel choir that performs at various EU functions and travels to local churches to perform. The goal of the group is to uplift, encourage, and inspire listeners with traditional and contemporary Gospel music.
The members of KIN are committed to the promotion of healthy and natural hair, body, and life practices. We welcome discussion targeted at expelling natural hair myths while also encouraging and sharing hair regimens and healthy hair practices, all in the effort to breed a lasting sense of self-actualization within our Eastern communities on campus and beyond.
Latinos Unidos exists to focus on not only having a foundation of Christ but being able to spread that to others in the EU community. They are committed to sharing their heritage with others and educating the EU community.
Multicultural Awareness Advisory Committee (MAAC)
MAAC consists of a diverse group of student leaders who plan activities and events for students to enhance cultural competency, provide multicultural awareness, and education. MAAC offers students the opportunity to serve as Student Ambassadors. Student Ambassadors assist with co-curricular learning activities and program events.
The members of Precious Movements commit themselves to lives of worship, including, but not limited to, the Spirit-led movement of their bodies. In addition to mime and praise dance, the members of Precious Movements desire to live out the original purpose of the group as being a spiritual outlet for women. The members of Precious Movements often perform in chapel.
Students Advocating for Gender Equality (SAGE)
SAGE aims to increase awareness of issues related to gender, sex, and sexuality on campus. SAGE gathers weekly to discuss such issues, and invites anyone on campus to join in the conversation. SAGE also organizes campus-wide events to educate the student body on gender-related issues.
Students Against Violence Everywhere (SAVE)
SAVE aims to increase awareness to issues related to bullying and violence on campus. SAVE presents activities and programs to educate the student body on bullying and violence.