Spring 2021 Event Details
Eastern University is delighted to announce the transformation of its distinctive lecture series, Windows on the World. Starting Spring 2020, Eastern now features dynamic speakers on a monthly basis rather than a weekly basis.
We have three exciting names lined up for the spring semester! Details of the first are listed below. Presentations are on Fridays at 10 a.m., in a virtual format. They are sponsored by the Office of the Provost and open to the public.
February 12, 2021: Dr. Philip Cary: Professor of Philosophy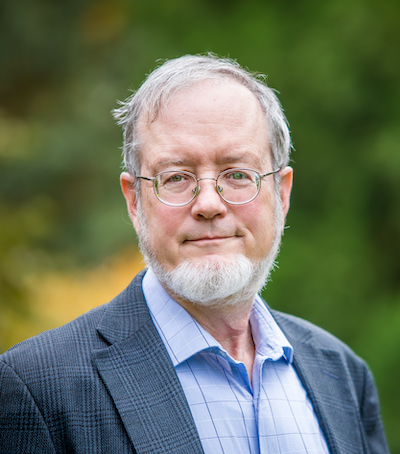 Windows on the World (February 12th at 10 a.m.): "Keeping out of the Rabbit Hole: Conspiracy Theories vs. Politics as Usual". How can we read the news responsibly and critically, aware that there really is such a thing as media bias, without falling into the polarized and conspiratorial world of "alternative facts"? Politics as usual can be dishonest and destructive, and always demands critical scrutiny. Conspiracy theories, on the other hand, claim to expose the lies, but instead suck us into a rabbit hole that gives us paranoia rather than critical thinking.
Dr. Philip Cary has been a Philosophy Faculty member at Eastern since 1998. He has authored several books and scholarly publications in areas of research such as Augustine, Luther, History of Christian Thought, and Theological Interpretation of Scripture. Dr. Cary is a philosopher married to a midwife (he thinks about the mysteries of life; she puts her hands on them). He and his wife have three sons and two grandchildren. His favorite theologian is Martin Luther, which means he feels quite comfortable in a high-church Anglican congregation where they love both Word and Sacrament. Learn more about Phillip Cary.