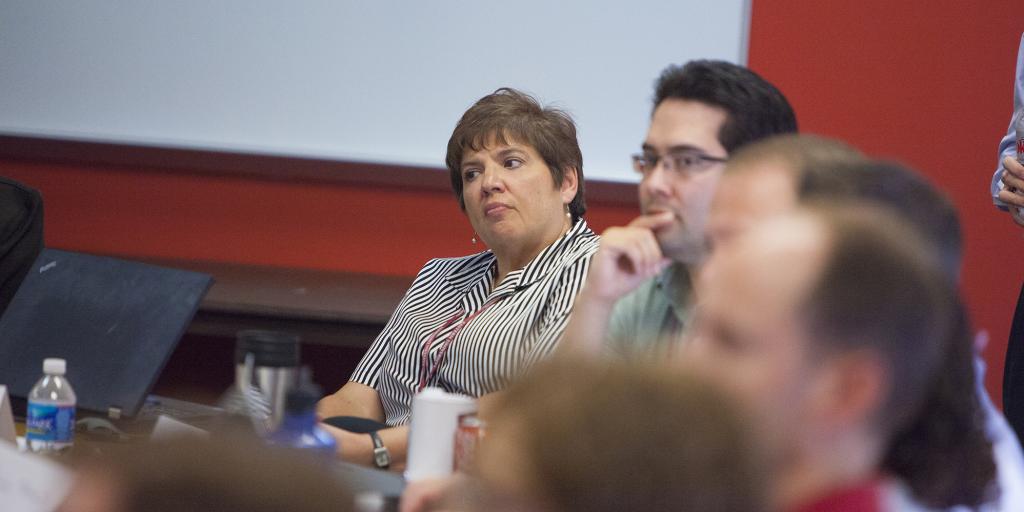 Eastern University's Loeb School of Education in collaboration with the PhD in Organizational Leadership program provides The Pennsylvania Letter of Eligibility Certification for educators who seek to serve as Superintendent of a School District.
About the Program
Purpose
The mission of Eastern's Letter of Eligibility Certification program is to prepare public school leaders through interdisciplinary studies and practical experience to effectively engage in the transformation of their school districts, communities and society as practitioners and scholars.
 
Goals
To synthesize organization and leadership theory with the professional knowledge and competencies required for leadership of a Pennsylvania school district.
Enable students to contribute to their respective fields through the creation and execution of a significant research project resulting in a dissertation.
Acquire an increasingly mature commitment to an outward-looking vision of organizational, community and societal transformation through the integration of faith, reason, and justice.
 
Distinctives
Aligned with Pennsylvania Department of Education's Inspired Leadership Standards; focused on student achievement, best practices, field based experience, and instructional leadership. 
Integrated into Eastern's PhD program in Organizational Leadership.
Only active public school leaders (vice principals, principals, central office professionals) are eligible to apply for this certification program.
Interdisciplinary Community– only three to five certification students are accepted into the yearly cohort of 20 which includes peers from business and non-profits sectors.
The Eastern Tradition: Integration of our core identity which affirms the centrality of Christ in our concern for the poor, a global view, collaborative learning styles, critical thought and entrepreneurial thinking.
 
Curriculum Delivery
Cohort Model
Blended Delivery— Combination of on-line courses and residencies.
Calendar Framework
Three years of course work followed by research for the dissertation
Three 14 week semesters per year: fall, spring and summer
Two courses (6 credits) per semester.
 
Certification Requirements as part of the Ph.D. program
Certification—24 credits
12 credits from the core, 12 credits from the education concentration
Five years of professional public school experience
PhD—60 total credits (the certification requirements included)
Core (36), concentration (12), dissertation (12)
Comprehensive exams
 
Curriculum Applicable to Certification
LEAD 720     Leadership, Theory, and Practice (3)
LEAD 730     Models of Organizational Behavior (3)
LEAD 810     Strategic Leadership (3)
LEAD 825     Capacity Building in Human Resources (3)
EDUC 750     Leadership and the Chief Executive Officer in Education (3)
EDUC 760     Equity, Justice, and Accountability in Educational Leadership and Policy (3)
EDUC 780     Advanced Study of Finance and Law of Educational Institutions (3)
EDUC 880     Educational Leadership Practicum (3)
 
Admissions Criteria
Five years of professional experience in a leadership capacity
Completed master's degree from an accredited institution
Minimum cumulative master's GPA of 3.2 on a 4.0 scale
Completed application packet, including: 3 letters of recommendation, official transcripts, current resume, statement of purpose, writing sample, leadership record, research methods record, $75 non-refundable application fee
 
Application Schedule
Completed applications and supporting materials are due January 15th for the following September cohort. Admissions committee decisions are issued no later than March 1st.
If space is available, a second round of applications will be reviewed on March 15th with Admissions committee decisions issued no later than May 1st.