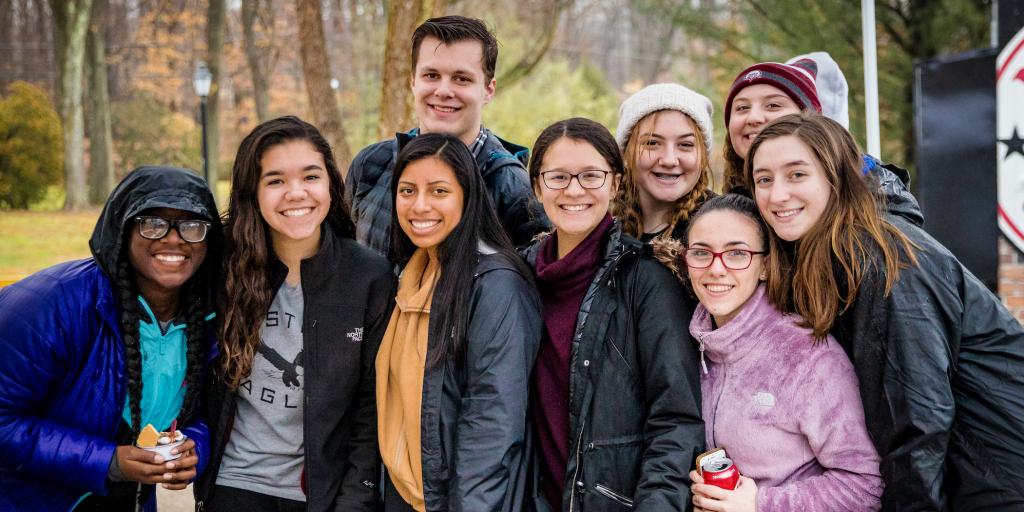 Announcement
Thank you for your interest! We are no longer enrolling new students in this program, but are instead offering an exciting new BA in Ministry Leadership. We invite you to explore this dynamic new major!
Why Major in Youth Ministries?
The BA in Youth Ministries is a unique blend of youth ministry, biblical studies, and theology courses, including upper-level courses in programming skills, discipleship, youth ministry in urban settings, as well as courses in the foundations of Christian spirituality and theological thinking.  This degree prepares students for careers in youth ministry in para-church ministries, inner-city ministries, traditional church settings, and a variety of other settings.
"The Youth Ministries major provided me with the structure I needed to have a well-rounded view of ministry. I feel I could take the core values I was taught to any setting and feel confident in the ministry God has called me to."
Why Eastern?
Recognized in Youth Ministry circles as one of the strongest departments in the United States
Practical ministry to adolescents integrated with Bible, theology, human development, ministry leadership and organization, and a variety of societal issues teenagers face in today's culture
320 hours of field placement give students ample practical experience and opportunities to develop ministry skills
Internships with Young Life, para-church ministries, inner-city ministries, traditional church settings, among others
Faculty reflect decades of ministry experiences on several continents, in adolescent psychology, pastoral ministry, urban ministry, hip hop culture, anthropology, para-church ministries, camp ministry and curriculum development
Diverse course offerings in ministry skill development, biblical foundations, analysis of cultural challenges to teenagers, and practical experience in the field
Faculty are all involved in current youth ministry work and are available for advising and engaging in discussion about ministry with students
Graduate in 3 Years!
Graduate in 3 years, lighten your course load, or easily double major with Eastern University FastPass.
Recent Youth Ministry Graduates Serve In:
Church Ministry
Para-Church Ministry
Urban Youth Ministry
International Youth Ministry
Outdoor and Wilderness Ministry
Camping Ministry
College and Young Adult Ministry
Chaplaincy in children's hospitals