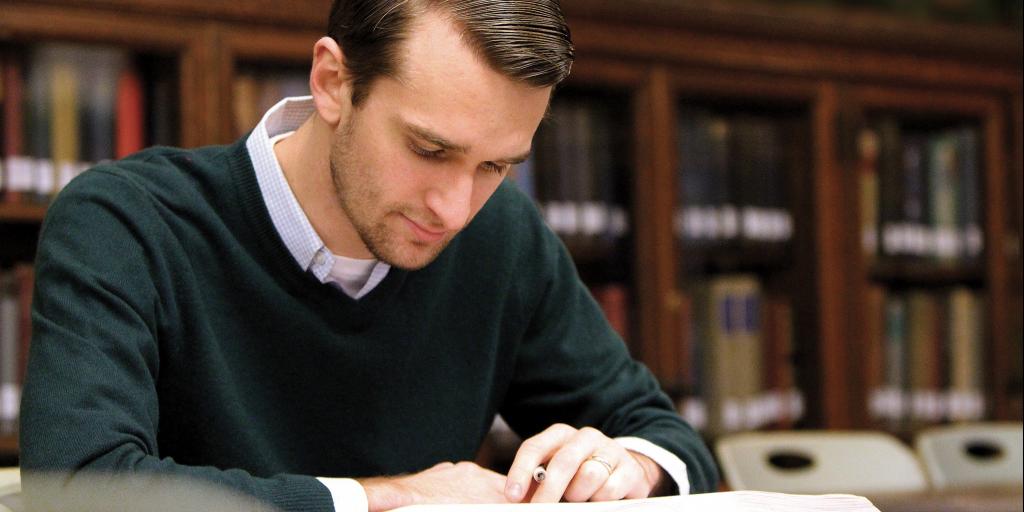 Why Minor in Pre-Law?
This Pre-Law Minor offers an interdisciplinary introduction to law and legal institutions that emphasizes the skill-sets that are necessary for success in law school, as well as graduate programs and careers related to law. Law schools do not require applicants to have a specific major or to have taken specific classes, but they do emphasize that certain skills are essential to success in their programs. This program offers students a guided path to developing those skills, while allowing the freedom to major in a subject that interests them. The program is suggested for individuals considering law school or graduate programs with a legal emphasis.
"There is no way I could be doing what I am doing now without the skills and habits I learned at Eastern."
Law schools attended by recent Eastern University alums include:
American University Washington College of Law
Boston University School of Law
Catholic University, Columbus School of Law
Duquesne University School of Law
Thomas R. Kline School of Law, Drexel University
Emory University School of Law
George Mason University School of Law
Harvard Law School
Pennsylvania State University Dickinson School of Law
Regent University School of Law
Seton Hall University School of Law
Temple University James E. Beasley School of Law
University of Pennsylvania Law School
University of Pittsburgh School of Law
University of Virginia School of Law
Villanova University School of Law
Widener School of Law
William & Mary School of Law
Eighteen hours, including PHIL 220 and POLI 214, 319, 342; One of COMM 222, PHIL 311 or POLI 380; One of MATH 220, POLI 318 or POLI 331.