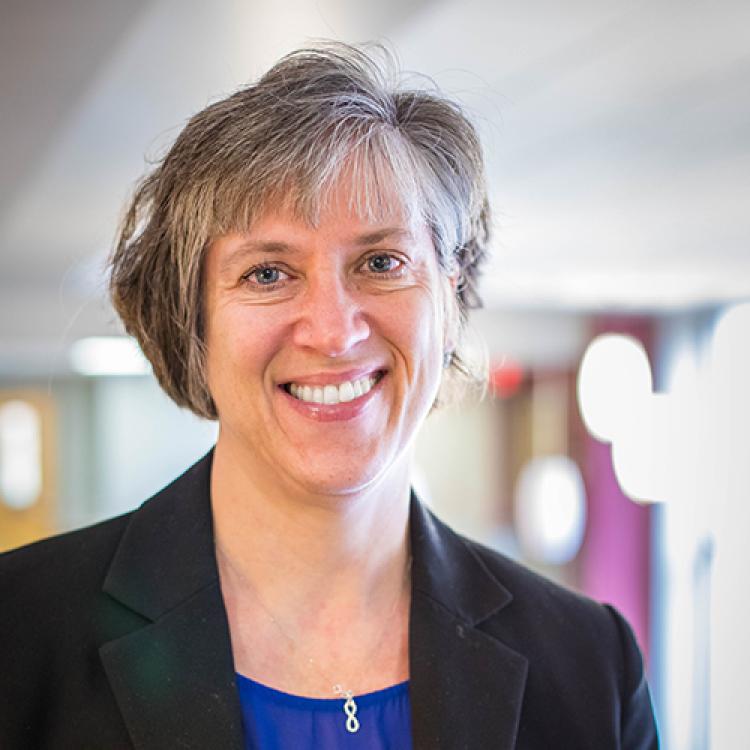 Leslie S. Gregory
Senior Lecturer of Social Work; Interim Social Work Department Chair; BSW Program Director Field Director
McInnis 233
lgregory@eastern.edu
Professor Gregory is a graduate of Eastern's BSW program.  She has been teaching in the Social Work Department since 1995 and became the Director of Field Education in 2010.  Professor Gregory values interacting with students in and outside of the classroom and teaches to inspire students to grow in mercy and self-knowledge while skillfully and compassionately serving clients.     
Professor Gregory is the faculty advisor for a campus student group, SSWA.  She speaks at professional conferences and in the church community on forgiveness, use of self, anxiety, mindfulness, grief & loss, and care ministry.  She co-authored a decision case, published in 2010.  She is currently updating a classic social work text, along with a colleague, about faith and social work practice.  She contributes to a Christian social work association as a guest editor and reviewer.  
Professor Gregory is married to, David, who is also a social worker.  They have four sons.  The oldest three are graduates of Eastern University.  In addition to teaching, Leslie is active in her church with care ministry and has served as a small group leader and in the areas of women's ministry, health and wellness ministry, prayer ministry, and a ministry for women experiencing sexual brokenness.  She maintains a private clinical social work practice where she serves individuals, couples, and families.  
L.S.W., Licensed Social Worker
M.S.W., Widener University
B.S.W., Eastern College
SOWK 461-2, Social Work Practice II

SOWK 471-2, Social Work Field Practicum II

SOWK 340, Social Work in Organizations

SOWK 253, Social Work with Families (elective)

SOWK 230G, Social Work with Groups (elective)

SOWK 105, Introduction to Social Work