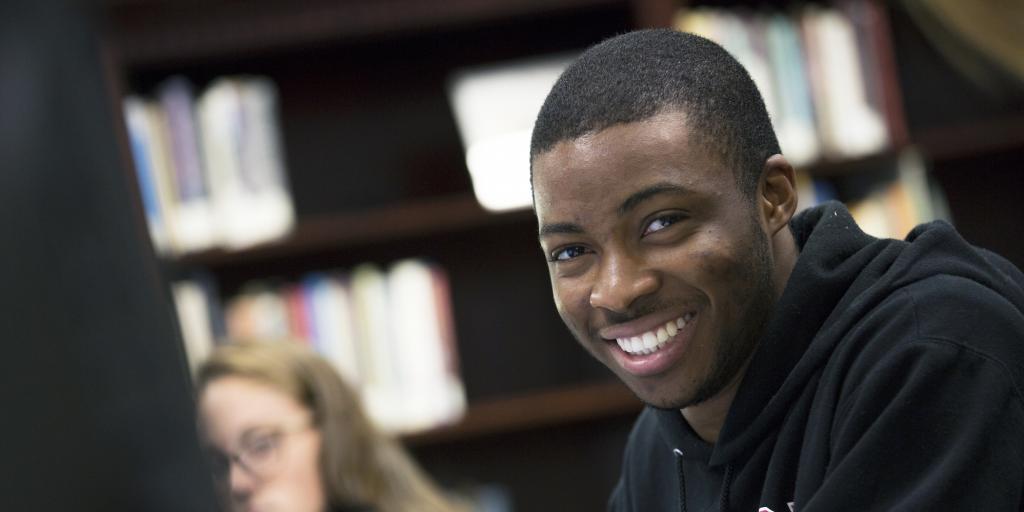 Eastern University's ENDURE is a mentoring program committed to building intentional relationships between and among students of color, faculty, staff, administrators, and/or alumni through Christian mentoring at the university level.
Are you a freshman or first year transfer student looking for a mentor or know someone who could use one?
It's still not too late! Eastern University's new E.N.D.U.R.E. Mentoring Program is extending an invitation to you and your friends to join this new and building program. You will volunteer to participate with a variety of other students who have also sought the guidance of a mentor.
FAQs
How does the mentoring program work?
Freshman and first year transfer students are paired with upperclassmen. Upperclassmen are paired with faculty, staff, administration, or alumni. "mentee" and mentors will meet at least once per week and work toward meeting their goals for the semester.  Mentors and "mentees" will meet at least once per week and work toward meeting their personal mission statement goals for the semester.
How is a mentor selected?
We pair mentors and "mentee" based on common ground and interests: same ethnic background, campus activities, hobbies, etc. "mentee" may request one-on-one or group mentoring sessions.
Do I have the option of requesting a mentor outside my ethnic group?
Absolutely! "mentee" are at liberty to request a mentor outside his/her ethnic group at any time.
What if I am not a person of color and want to be involved with ENDURE?
Although the program is designed for Eastern students of color, we are open to exploring options of incorporating others as both mentors and "mentee".
What if I have additional questions?
Contact us!! We are excited about the ENDURE Mentoring Program and look forward to hearing from you soon!
Contact Us
Email: endure@eastern.edu
Phone: Ang Sprock, Coordinator, 610-341-5951
Frann Nutter, Director, 610-341-1716
"Therefore, since we are surrounded by such a great cloud of witnesses, let us throw off everything that hinders and the sin that so easily entangles, and let us run with perseverance the race marked out for us.  Hebrews 12:1"