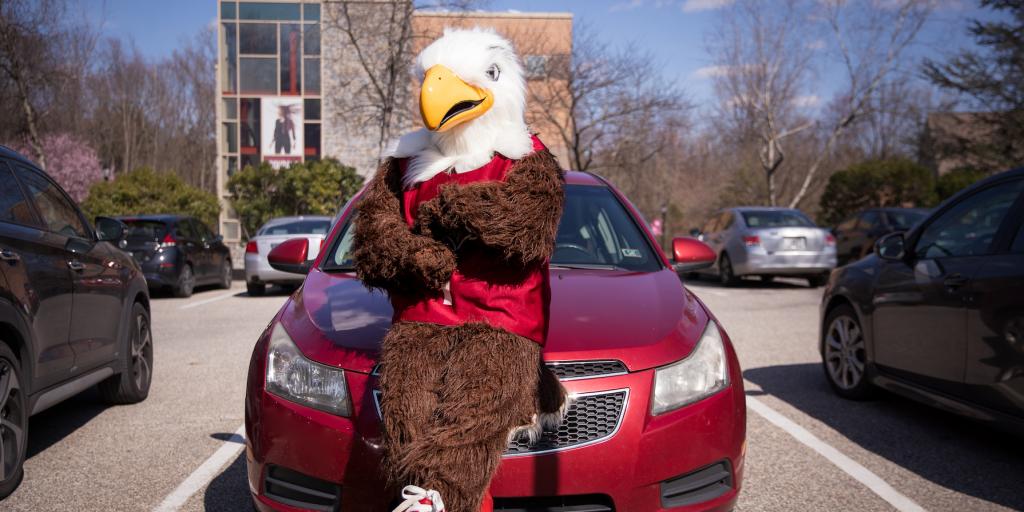 Eastern University students will choose their Parking based upon zones designated by Public Safety. Parking Information will be distributed with the Housing Contract based upon your Housing Lottery Number. Lottery Numbers are determined by completed credits, students who are not registered by Housing Selection will be ineligible to select their preferred Parking zone on Selection Night. Once registered, students will be able to select the available parking with Service Stop. 
We strongly discourage our First-Year students from bringing vehicles to the area as there are limited First-Year parking spaces available. You will find that we have plenty of public transportation opportunities near campus, plus local shopping that is within walking distance. Parking Spaces are available on a first come, first serve basis and all vehicles are required to have a parking permit in advance to arrival. If you have additional questions about parking policies or procedures please contact the Director of Public Safety at (610) 341-1720.
Parking spaces are limited and will be determined based upon Residence Hall. 
Apply for a Parking Permit