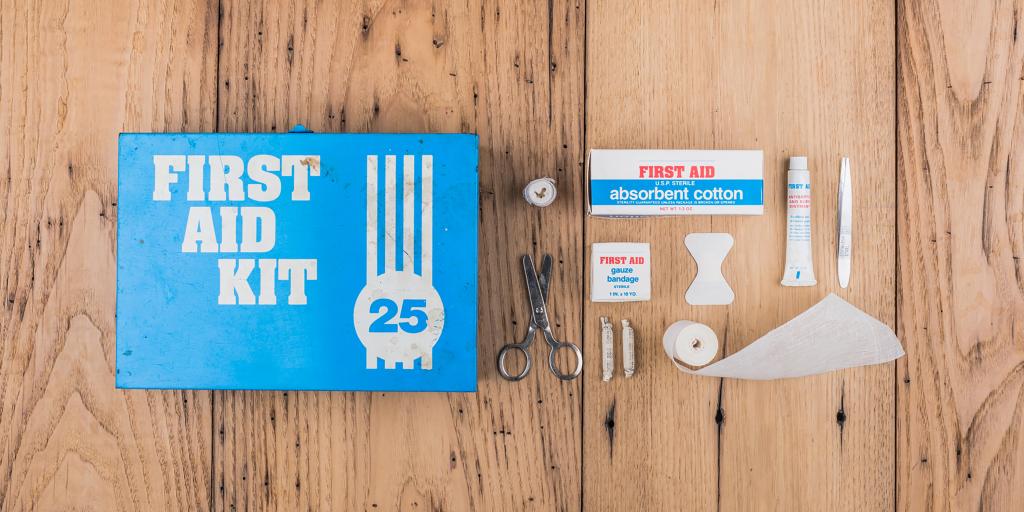 Health Alert
Eastern University is monitoring the spread of the coronavirus, 2019-nCoV or COVID-19.
The Student Health Center is located on the Ground floor of Doane A.
Appointments at EU
Due to the COVID-19 health crisis, EU is taking steps to safely serve our community. Please be advised we are not accepting any walk-in visits at this time. Call the Health Center to schedule your appointment. Phone triage visits are also available via Telehealth. We thank you for your understanding and will assist you as much as possible in this process.
How to Schedule Your Appointment Via Telehealth
Download Zoom to your personal device.
Call the Health Center at 610-341-5955 to schedule your appointment.
Await email confirmation for EU Telehealth. The email will contain your consent form, appointment link and password. Please note consent forms must be completed prior to appointment.
At your scheduled appointment time, open your email confirmation containing your Zoom link and password. Enter the appointment by clicking "join meeting". You will need to use both audio and video functions.
Health Center Hours
Monday - Thursday: 7:30 AM - 3:30 PM     (closed 1/2 hour for lunch)
Friday: 7:30 AM - 3:00 PM
Phone: 610-341-5955
Fax: 610-341-5954
Email: healthcenter@eastern.edu
Physician Information:
Dr. Ian Becker, DO.
Program and Activity-Specific Health Requirements
The student health center health requirements pertain to the general student population.  Students are responsible to have the pre-entrance student health records completed, signed by their physician, and submitted to the student health center.  These forms may be accessed through the health forms link.
Please note that other Eastern University departments, programs, or activities may have different student health related requirements in addition to those required by the student health center.
Flu Shots Available
Flu shots are available at the Student Health Center.
Recommended for all students living in residence halls or with chronic conditions like asthma or diabetes.
Cost is $25 cash, check or can be placed on student accounts
Receipts are available for insurance reimbursement
No appointment necessary, flu clinics to be announced
1st Annual Breast Cancer Awareness Color Run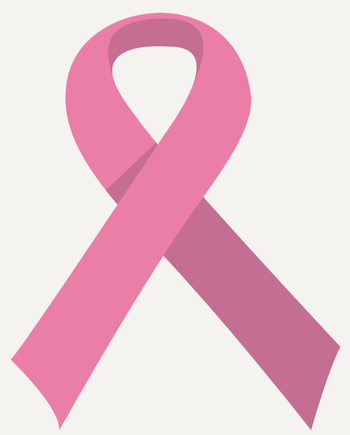 Saturday, October 23 at 9 a.m.
On Campus - Lower McInnis Parking Lot Area
We are excited to introduce our 1st Annual breast cancer awareness, Color Run/Walk fundraiser, here on campus. Grab your friends, family, coaches, coworkers, and #RunWithUs or just join us to support as we raise money for a great cause! 
Fit Friday's: New Classes Offered Every Friday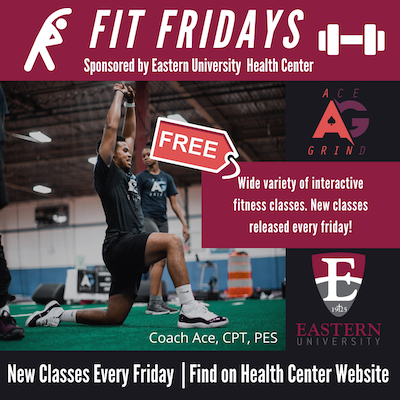 Access our digital library of various exercise classes ranging from bootcamps, to stretching/meditation classes. Find what works for you and stay tuned as new classes are released EVERY FRIDAY. These classes welcome All Fitness Levels, giving options for beginners as well as elite athletes. No equipment is needed, so you are able to participate from the safety of your dorm, home, or office! 
Trainer: Austin Carroll (Eastern Alumni), MBA, B.S. Exercise Science, CPT, PES
BEFORE participating in any group exercise class, please be sure to fill out your Physical Activity Readiness-Questionnaire and return it to Damona.wilson@eastern.edu. If you have any questions, please consult with your physician PRIOR to participation. 
Mission Statement
The Mission of the Suzanne Walton Health Service is to enhance the educational and developmental process for students by modifying or removing health-related barriers to learning; promoting an optimal level of wellness; enabling students to make informed decisions about health-related concerns; and empowering students to become self-directed and prudent consumers of health care services.  In so doing, the staff seeks to maximize opportunities for students to achieve their wellness potential integrating body, mind, and spirit to grow into all that God intends.