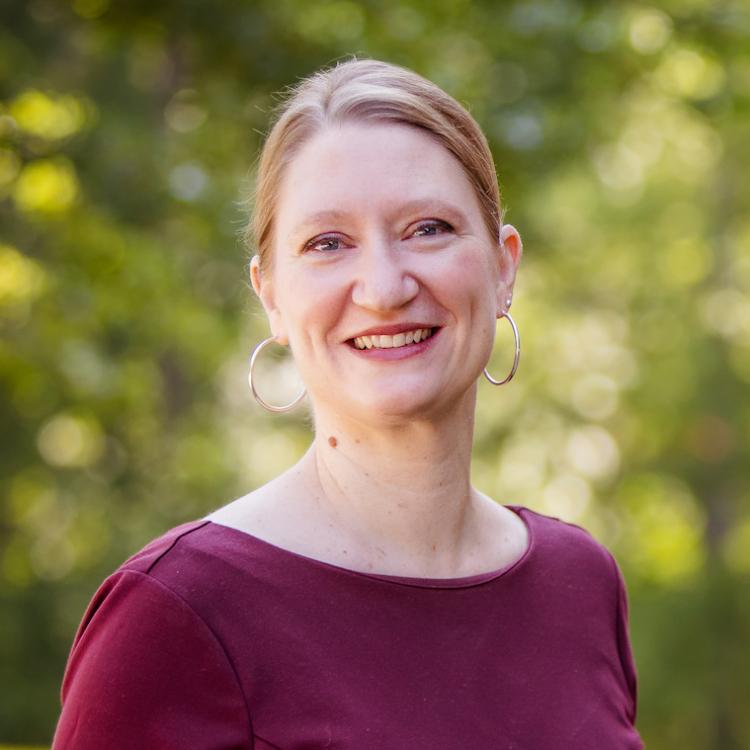 Christa Lee-Chuvala
Dean, College of Business and Leadership; Associate Professor & Nonprofit Concentration Management
ELC 212
christa.lee-chuvala@eastern.edu
Dr. Christa Lee-Chuvala is an Associate Professor in the College of Business and Leadership at Eastern University. She is a primary faculty member in the PhD in Organizational Leadership program, and teaches a variety of courses on statistics, quantitative research methods, and leadership to graduate and undergraduate students. 
Dr. Lee-Chuvala's professional experience outside of academia has been oriented toward community and economic development. Early in her career, she ran educational and job-readiness programs for children and teenagers in Buffalo, New York. After obtaining her master's degree, she worked as a research associate at the Institute for International Urban Development (IIUD) on various projects sponsored by the World Bank, UN HABITAT, and the Swedish International Development Agency. Prior to coming to Eastern, Dr. Lee-Chuvala co-directed the Boston Faith & Justice Network, a nonprofit organization that brings Christians together to link radical generosity to just action for the purpose of poverty alleviation."
Ph.D. Massachusetts Institute of Technology
M.U.P. Harvard University
B.A. Taylor University
Leadership for social innovation and social change; the economics of social transformation.
I chose Eastern because Eastern is unique in the landscape of Christian colleges and universities in that it allows for diversity of belief within a broader commitment to Christ and God's reign on earth. This diversity allows for respectful dialogue and learning. Eastern is also unique in its long legacy of bringing faith, reason, and justice together, both in the classroom and in faculty and students' engagement off-campus. I am thankful for the institution's history of advocating for justice for those who have experienced poverty and oppression. Finally, Eastern students are changing the world! Everywhere I go, I meet or hear about Eastern graduates who are working to create a positive social impact, and I am proud to be connected to them through this institution.
Introduction to Leadership, Quantitative Research Methods, Advanced Quantitative Research Methods, Advocacy and Public Policy, Essentials of Economics, Economics of Social Transformation, Data-Informed Decision Making, Business Statistics, Evaluating Social Impact, Applied Research and Program Evaluation.
Recent Publications, Presentations, and Articles:
Spicer, J., & Lee-Chuvala, C. (2020). Ownership and mission drift in alternative enterprises: The case of a social banking network, Research in the Sociology of Organizations, 67
"Dynamic Leader/ship Development Model." With Kyle Zieba. Ethnographic and Qualitative Research Conference (EQRC), Las Vegas, February 24-25, 2020.
"Alternative Enterprises and a Hierarchy of Ownership? Evidence from the Values-Based Banking Movement." With Jason Spicer. Annual Meeting of the Society for the Advancement of Socio-Economics, New York, June 27-29, 2019.
"Leadership Development Among Business and Nonprofit Leaders." Ethnographic and Qualitative Research Conference (EQRC), Las Vegas, February 24-26, 2019.
Glasmeier, A. and Lee-Chuvala, C. (2011). Austerity in America: Gender and community consequences of restructuring the public sector." Cambridge Journal of Regions, Economy, and Society, 4(3): 457-474.
Professional Associations & Service
International Leadership Association

Society for the Advancement of Socio-Economics
Grants & Professional Developments
The 2019 Hatfield Prize from the Center for Public Justice (student-faculty research prize)