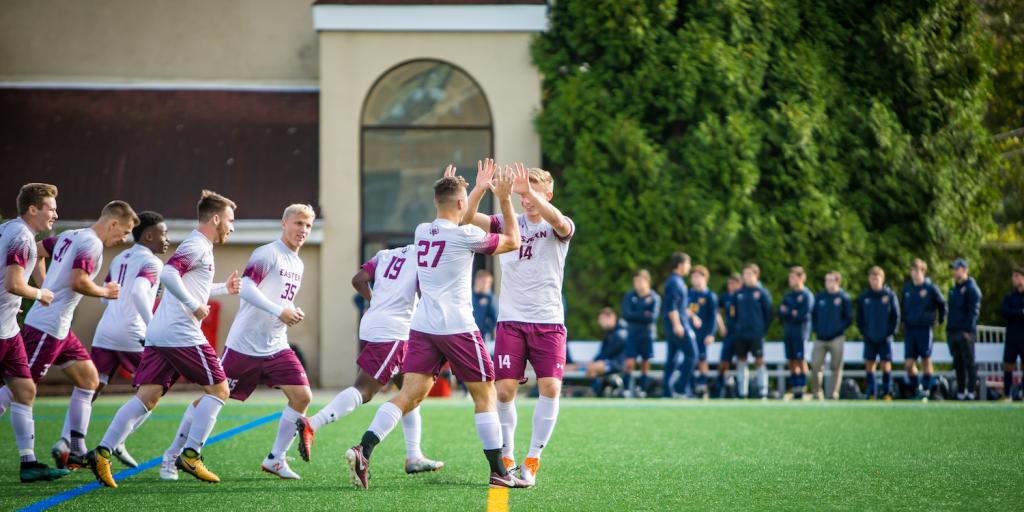 Imperative 2: Innovating with Excellence
Provide innovative, high-quality curricular, co-curricular, and extra-curricular experiences for all students.
The current climate in higher education is increasingly competitive and continuously changing. To thrive in this environment, we must innovatively improve our blend of curricular, co-curricular and extra-curricular experiences, with attention to affordability and accessibility. "Innovative" in this imperative includes both inventive strategies within higher education and strategies that are new to Eastern University.  
Enhance the academic culture of Eastern University through reimagined approaches to academic excellence and curriculum development.

Significantly expand the number of, and enrollments in, "flexed" academic programs.

Enhance and expand engaging events and activities for all students.

Expand student participation in existing and new NCAA athletic programs and intramural/club programs.

Provide staffing and funding for increased and equitable student participation in co-curricular career development experiences.

Invest in reimagining and renovating existing facilities including Residence Halls to provide attractive and inviting student spaces and experiences.