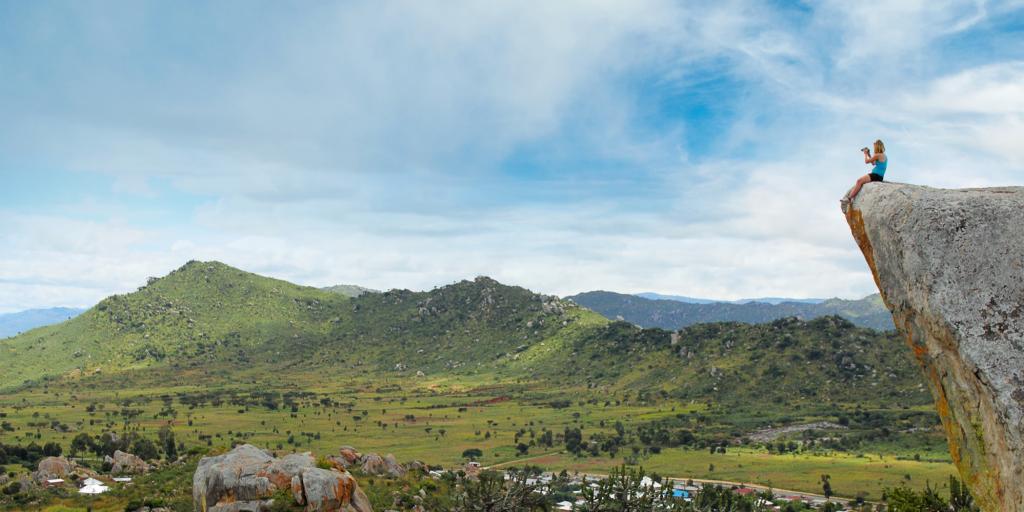 For further information on any of the following programs, contact Brian Minster, brian.minster@eastern.edu or (610) 225-5010.
Language majors at Eastern are not limited to the programs in the following list, but it is suggested that they consult with their advisor or department chair to select an appropriate program in a country of their interest. Language majors can also contact Brian Minster for additional program suggestions.
International Study Abroad Locations
Accès Strasbourg, based in Strasbourg, France, provides a linguistic and cultural immersion experience and the on-site support students need to get the most out of their semester or year abroad.  With an urban population of just 400,000, of which 10% are university students, Strasbourg has few American students or tourists.  This beautiful city is a historic gem, filled with museums and cultural activities, centrally located within Europe and easy to navigate.  All Accès students enroll, along with students from all over the world, at the Institut International d'Études Françaises (IIEF), the French language and culture institute of the Université de Strasbourg.  Students place into a French language block worth 6 US credits based on a test taken on arrival in France.  Also available are dozens of classes in French culture worth 1 credit each that can be combined to fulfill a 3-credit requirement.  Students with adequate proficiency can take classes in the humanities and social sciences at the Université de Strasbourg along with French students. A second option, the European Studies track, offers classes taught in English for students interested in European politics.
Creation Care Study Program
The Creation Care Study Program (CCSP) is offered in two international locations: Belize and New Zealand. The program is built around sustainable development principles, encompassing Biblical, scientific and policy issues. The goal of CCSP is to develop and nurture the knowledge, care and practical competence necessary to be caretakers of creation. Previous science background is not required.
Belize is the only English-speaking country in Central America, the home of a rich diversity of peoples. Ethnic groups include descendants of English pirates, descendants of escaped slaves, Mayans, Guatemalan immigrants, Chinese immigrants, and Amish. Besides visits to these communities, students explore all the major ecosystems of the region -- including snorkeling the world's second largest barrier reef -- and visit many Mayan archeological sites.
The New Zealand semester includes study of many examples of the original habitats of New Zealand, as well as Maori villages, with ample opportunities for hiking and exploring the South Island.
Study Abroad in Scandinavia
DIS - Study Abroad in Scandinavia
DIS is a non-profit study abroad foundation established in Denmark in 1959. The program offers an extensive roster of courses taught in English by Danish faculty and professionals. DIS offers high-impact learning experiences for upper-division undergraduate students. The intellectually challenging curriculum is broad, cutting edge, and enriched by experiential learning components, including faculty-led study tours across Europe. It provides students with opportunities for meaningful cultural engagement and personal growth, which is further enriched through homestays and extracurricular offerings.
Hong Kong Baptist University
Hong Kong Baptist University offers juniors and seniors in all majors a living and learning experience in Hong Kong, China. Students take 15 credit hours (taught in English) chosen from the extensive regular course offerings at the university. Special courses for international students, including Mandarin Chinese language, are also available. Participants in the program will share a room with a student from mainland China or Hong Kong
Jerusalem University College
Jerusalem University College is an evangelical Christian institute located on Mt. Zion in Jerusalem's Old City. They offer credit for semester- and year-long study in history, language, culture, archeology and geography of Biblical lands as they relate to biblical interpretation and a better understanding of the Middle East.
LCC International University
Lithuania is a small country on the Eastern shore of the Baltic Sea, a place rich in Eastern European history. LCC International University is located in Klaipeda, a European-style city that boasts beautiful beaches, museums, festivals and cultural events. LCC is a member of the Council of Christian Colleges and Universities and attracts students from all over Eastern Europe. Students attending this university for a semester choose from the regular course offerings; courses are taught in English. The program includes group trips to Riga, Latvia and Tallinn, Estonia, as well as St. Petersburg and Moscow, Russia. Several Eastern faculty and alumni have taught at LCC.
The Middle East Studies Program
The Middle East Studies Program in Jordan, allows students to study Middle Eastern cultures, religions and conflicts from within this diverse and strategic region. Students participate in interdisciplinary seminar classes, receive Arabic language instruction and perform service projects with various organizations in Amman. Through travel to other areas of the Middle East, students are exposed to the diversity and dynamism of the region. At a time of tension and change in the Middle East, MESP equips student to relate to the Muslim world in an informed, constructive and Christ-centered manner.
The Oxford Study Abroad Program
The Oxford Study Abroad Program (OSAP) in England provides the opportunity for a self-designed program of study. Participants enroll in two tutorial-style courses, for a total of 12 credits, which will be selected in consultation with the OSAP advisors. Students must be very self-disciplined, motivated and self-directed in order to succeed, as this educational style is unfamiliar to most American students.
The Quetzal Education Research Center
The Quetzal Education Research Center, located in the cloud forest in Costa Rica, seeks to promote biodiversity, conservation, and sustainability in global and local communities.  To this end, they involve students and researchers from around the world, including the host country, to engage in dialogue and research focused on the tropical cloud forest and its floral and faunal community for the purpose of enhancing its sustainability.  QERC works to integrate local farmers with research scientists, educators, and students from around the world in the effort to merge good conservation practice and economic viability in the local community.
The Scholars' Semester in Oxford is designed for students seeking intensive study in this historic seat of learning. As Visiting Students of Oxford University and members of Wycliffe Hall, students have the privilege of studying and learning in one of the university's historic colleges. The rigorous academic program, aimed at increasing critical thinking and writing skills from an integrated Christian perspective, allows participants to choose from a wide variety of one-on-one tutorials in numerous disciplines, including literature, theology and religious studies, philosophy, history and the classics. Field trips provide opportunities for experiential learning in England's rich historical setting. There are many student clubs and societies to join, from chamber music to karate, good sports facilities, and teams open to students.
The Spanish Studies Abroad
The Spanish Studies Abroad offers full year programs or semesters of study in beautiful and historic Seville or Alicante, Spain.  The schedule of classes, taught in Spanish by native faculty, includes courses in humanities, social sciences and business available to students with an advanced level of Spanish.  Intermediate-level students take language, literature, civilization, and current events. Programs are also available in English for most majors.
Additional sites in Córdoba, Argentina, and Havana, Cuba, offer courses in Spanish language and Latin American history, literature and culture, as well as integrated courses with local students in many subject areas.
The Studies Program in Contemporary Europe
The Studies Program in Contemporary Europe (SPICE) through Dordt College provides the opportunity to live in the Netherlands, one of the centers of Western European community and progressive society. This spring semester program seeks to develop an awareness of the variety of peoples and cultural traditions in the Netherlands and surrounding European communities and to understand the contemporary political, economic, religious and social structures of this region.  Based at VIAA, a Reformed Christian university in Zwolle, 60 miles north of Amsterdam, the small city environment provides a truly Dutch experience. In addition to the academic work, the program also includes field trips to other sites in the Netherlands, opportunities for independent travel and a group trip to Rome.
The Study Abroad in Malawi (SAM) program, the first of its kind started by Eastern, takes students to Malawi in South East Africa. It exposes students to people living in significant material poverty thus enabling them to be knowledgeable about global, cultural, social, and economic differences. SAM is directed by Dr. Mike Mtika, Eastern University professor who is originally from Malawi. He has taken Eastern University students and mission teams to Malawi.  SAM is a Fall semester program divided into three parts: (a) six weeks living and learning in a rural community, (b) one week safari, and c) six weeks living and learning in an urban setting. Students engage in hands-on experiential learning with a small community of students; enjoy the warmth of Malawians; experience Malawian village life and culture; and earn 15-18 credits.
The Uganda Studies Program seeks to prepare students to live the Christian life in a world of religious and cultural pluralism, whether in Africa, North America, or other locations. The USP will introduce students to the dynamic world of the Global South, focused in the vibrant East African nation of Uganda. Christianity here is joyful and growing rapidly, even as it engages Islam and secularization. USP students will move through this society first in the classes and dormitories of Uganda Christian University, and then as humble learners observing places and people of interest around the country.
Universidad de las Americas -- Puebla
The Universidad de las Americas -- Puebla is one of the most prestigious private universities in Mexico and enjoys full accreditation in the U.S.  It is unique not only due to its academic quality, the diversity of majors offered, and the beauty of its campus, but also because of its proximity to major historical sites and its relationship with the community of Cholula, an important archaeological site.  The University, with a student body of approximately 8,000, offers courses in many academic disciplines, including business, sciences and math, social sciences, humanities and the arts.  Some courses are offered in English, but most are taught in Spanish.
University of St. Andrews in Scotland
University of St. Andrews in Scotland offers a semester- or year-abroad program to Eastern University students. St. Andrews, Scotland's first university, was founded in 1413. Situated beside the sea in an attractive small town, known equally for its famous golf courses, the university is one of the most selective in Great Britain. Participants studying at this venerable institution take classes from the regular course offerings along with current St. Andrews students.