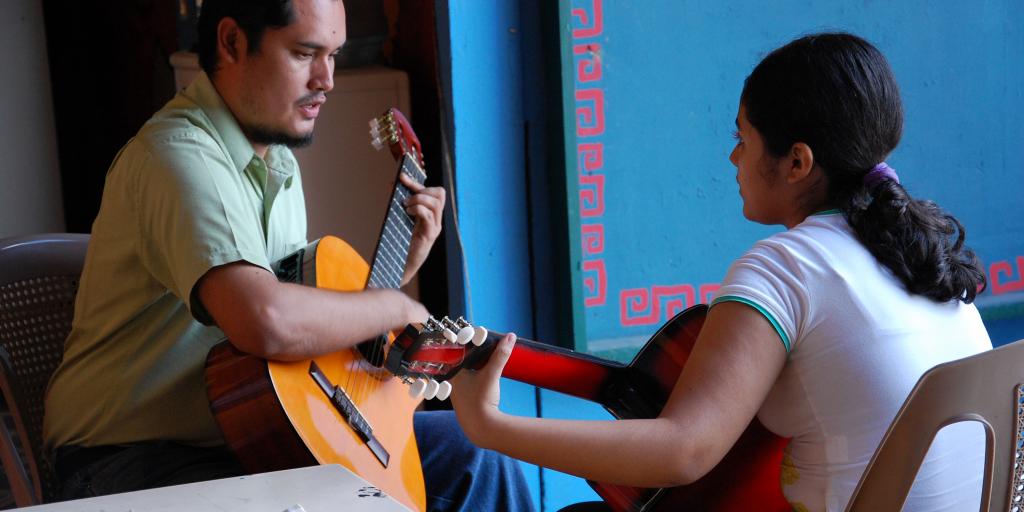 Where Global Studies and Service Majors Work After Eastern
Eastern alumni are employed at some of the following companies and organizations:
Rehab After work, Addiction Therapist
Family Hospital, Intervention and Prevention Teacher
First Baptist Church, Minister of Education
International House of Prayers, Atlanta (GA), Missionary Staff Member
Yale University, Law Student
Seoul, Korea, English as a second language Teacher
Graduate School Eastern University, Economic Development
Sri Lanka and Nepal, Missionary, founded Chosen Instruments
Philadelphia (PA), founded Kingdom Builders, Community Developer
Haiti, Missionary (Women's House Case Manager), Beyond Boarders
English Language Institute China, English as a second language teacher
Wycliffe Bible Translators Africa, Drama and Storytelling Associate
Gallaudet University, Graduate School in deaf communication
Latin America, Medical school for medical missions
Denver, Intentional Christian Community Member
Congreso (PA), Youth Development Supervisor
Ethiopia, Country Director, Mennonite Central Committee
Springfield (MO), Seminary Student
International House of Prayer, Prayer Coordinator
Wycliffe Bible Translators, Summer Institute of Linguistics student
Minsk Belarus, Peace Corps Volunteer, Azerbaijan; Marketing Specialist
John Templeton Foundation, Program Associate
Honduras, Missionary, Eastern Mennonite Missions
Wycliffe Bible Translators, Papua New Guinea, Bible Translator Coordinator
Lithuania, Medical School student, Youth Worker
John 3:16 Mission, Tulsa (OK), Site Coordinator
Amsterdam, Netherlands, Missionary, Eastern Mennonite Missions
Princeton Theological Seminary, (NH), Seminary Student, Worship Pastor
Chicago (IL), Coffee Shop Ministry Manager
Pamoza International, Malawi
and many more!
Industries and Professions for Global Studies and Service Majors
Missiology and Anthropology Majors can be found working in the following industries and professions, among many others:
Anthropologist
Documentary Film Producer
Ecotourism Director
Genetic Counselor
Health Science Administrator
Laboratory Assistant
Photographer/Photojournalist
Publisher
Research Assistant
Travel Agent/Guide/
Consultant
Zoological Consultant
Archivist
Contract Anthropologist
Coroner/Medical Examiner
Forensic Anthropologist
Linguist
Medical Anthropologist
Archaeologist
Archaeology Field Worker
Archivist
Cartographer
Cultural Artifact Specialist
Ethnologist
Genealogist
National/State Park Interpreter
Paleontologist
Preservationist
Foreign Affairs Officer
Immigration Inspector
Impact Assessment Researcher
Social/Environmental
International Agency
Representative
Museum Conservator
Policy Analyst
Site Manager
Surveyor
Translator/Interpreter
Urban Planner
Service in Missions
Most people do different things in different periods of their lives.  It is common to do a term of cross-cultural ministry right after college, and then take a job at home.  There are many missions organizations and agencies looking for Christians willing to give of their time and talents to God's Kingdom purposes!  You can find them through your denomination or through Eastern's connections.  Some will be willing to pay on student loans while you are abroad.  When you return to the United States (or are finished your period of missions within the U.S.) you will have anthropological training that can be used for meaningful work in a variety of cross-cultural, or inter-cultural, settings at home.
Skills Developed at Eastern
Oral and written expression
Interviewing and observation skills
Formulating and testing hypotheses
Conducting and explaining scientific research
Writing descriptive and analytical reports
Critical thinking with an integrated, holistic approach
Analyzing the root causes of social problems
Cross-cultural, inter ethnic, and international communication
Working cooperatively with people of different backgrounds
Understanding foreign languages
Social ease in foreign situations