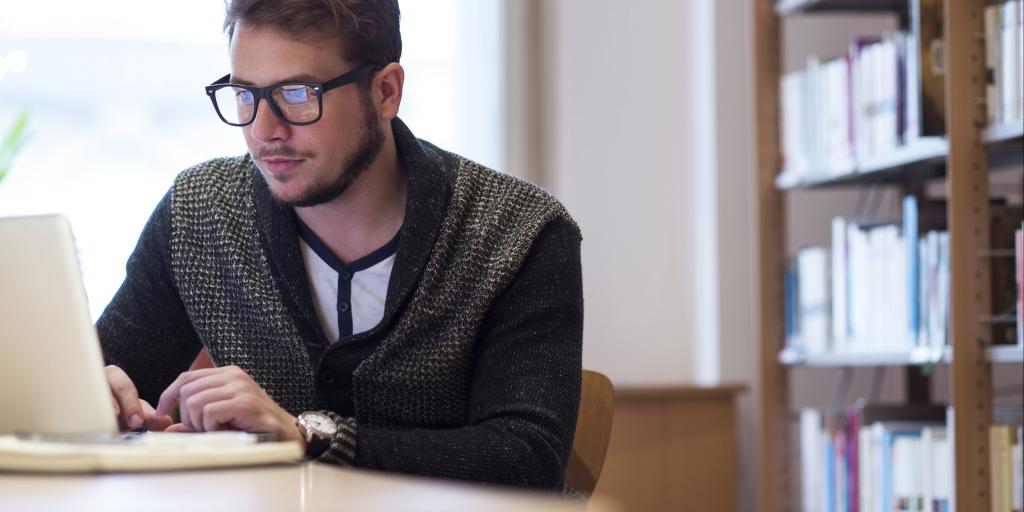 2 Degrees in as Little as 5 Years
Combine a BA in Math from Eastern University and an MS in Engineering from Villanova University. Finish in as little as 5 years. (Note: Time to completion depends on student.)
About the Program
Through the EU-Nova Engineering Fast Track Program, an innovative agreement between Eastern University and Villanova University, Eastern students have the unique opportunity to access the resources found in Villanova's College of Engineering facility while maintaining the intimacy and Christian education practiced at the Eastern campus.
This engineering agreement consists of a joint program that leads to two degrees: a BA in Math from Eastern University and a MS in Engineering from Villanova University. Students will study for four years at Eastern's campus with classes in math and science, prerequisites needed for the graduate engineering program, and, in some cases, graduate engineering courses. Following their time at Eastern, students will then study at Villanova University for one to three years, depending on the student's timeline. 
2 Nationally-Ranked Schools
Both Villanova and Eastern University alike have been ranked in the top tier of regional universities in the Northeastern United States, Villanova holding the number one spot. Moreover, U.S. News has also ranked Villanova as one of the Top 15 Best Undergraduate Engineering Programs for over 17 years. 
Eastern Math majors will move directly to one of these graduate engineering programs at Villanova:
"Eastern has enabled me to grow socially, spiritually and technically.  The technical mathematical skill set I have built at Eastern has made the difference for my success in mechanical engineering at Villanova.  I have also capitalized on several research opportunities made available to me through the engineering program. "
Why Choose the EU-Nova Engineering Fast Track?
Preferred Graduate Admission Status:  Eastern students who maintain an appropriate academic standing are given preferential status in admission to Villanova's graduate engineering program.  Students then complete Villanova's prestigious 30 credit MS program in Engineering.
1-3 years for Graduate Degree:  After completing your Bachelors in Math at Eastern, go as fast or as slow as you want (we think you will want to go fast).  Students can complete the MS portion of the program (graduate program at Villanova) in as little as one year or as long as three years.  See more.
Best of Both Worlds:  Students experience a rigorous, high-energy academic program in Math and Engineering from both Universities.  Students enjoy the support of a small, Christian, liberal arts context while preparing for graduate study in a first-rate engineering program. Students complete Eastern's 121 credit BA program in Math. The 121 credits include a slate of prerequisite engineering courses taken at Eastern and Villanova.  See More.
Graduation Expectations:  Graduates of this innovative program will be prepared for an exciting range of careers in mathematics, engineering, technology, and computer science.
Faith Integration: At Eastern, our Math Faculty strive to learn mathematics with vigor while considering how mathematics can inform our understanding of Christ. We examine how God's creation is revealed through applied mathematics and how His Nature is revealed through pure mathematics.
Academic Community: The Eastern Math department is a community of students that develop close and supportive relationships with one another. Our faculty come alongside students as mentors to facilitate the reaching of their potential. Class sizes are small and individual attention is abundant.
Faculty Research: The Math faculty are engaged in research in functional analysis, including ill-posed problems and operator theory as well as group theory and cohomology.  Work is also being done in the field of mathematical philosophy.
Academic Enrichment: The Math department offers a drop-in tutoring service known as The Abelian Group for students in any mathematics class. Strong upperclassmen have opportunities to serve as tutors in the program.
Instrumentation: Eastern's Mathematics department owns a Wolfram Mathematica site license which can be used by all current students as well as its own GNU-Linux server for its computer science courses.
Engineering Program Advisor