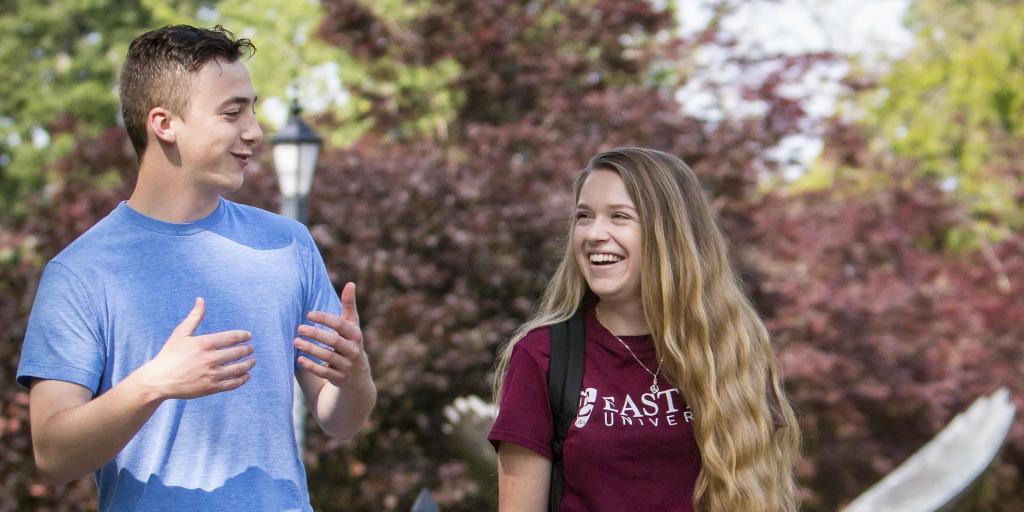 Deposit to Eastern Today
After you have been accepted, you are eligible to submit your registration deposit. Depositing will reserve your enrollment at Eastern for the upcoming semester. To deposit, please submit the following payment:
Make Your $150.00 Deposit Payment Online Now
Go to my.eastern.edu
Click on the login graphic, and enter your username and password
Click Web Advisor for Students, and select Student Accounts
Select 'View Account and Make Payments'
Enter $150 in the Amount to Pay field for the deposit
Select your payment method and enter the data as requested
Forms to be mailed* before your semester starts
*Mail all Deposit Items to:
Eastern University

Office of Undergraduate Admissions

1300 Eagle Road

St. Davids, PA 19087
USA
610.341.1723 (f)
800.452.0996 (p)
Are You Still Trying To Make Your Decision?
Contact your admissions counselor and keep visiting Eastern until you feel comfortable with your decision!
Undergraduate Admissions offers the following suggestions for a more in-depth visit: