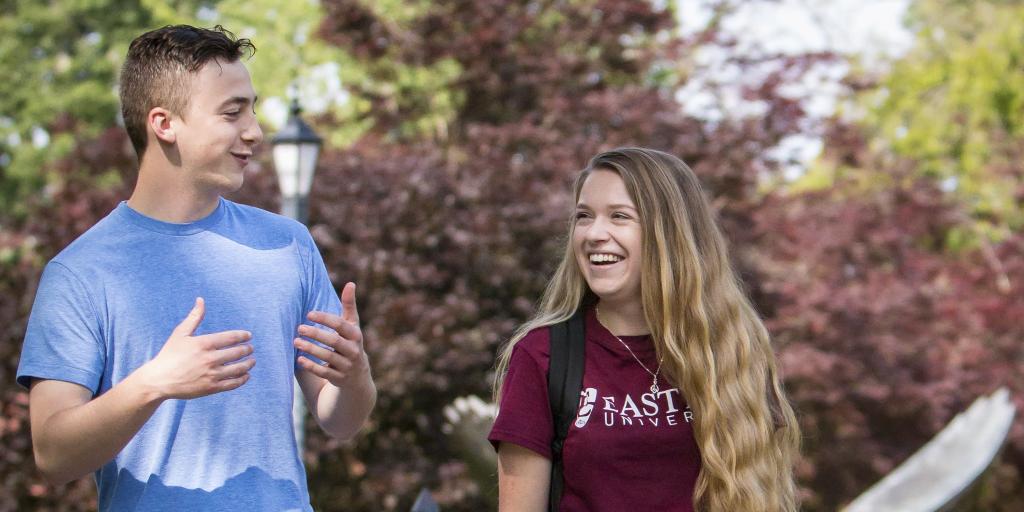 Welcome to Eastern!
You did it! Congratulations on being accepted to Eastern University. We can't wait to have you join us. Take these steps to confirm your enrollment. If you have any questions, contact your admissions counselor!
Next Steps
Go to my.eastern.edu
Click on the login graphic, and enter your username and password
Click Web Advisor for Students, and select Student Accounts
Select 'View Account and Make Payments'
Enter $150 in the Amount to Pay field for the deposit
Select your payment method and enter the data as requested
3. Health & Guardian Forms
Still Trying To Make Your Decision?