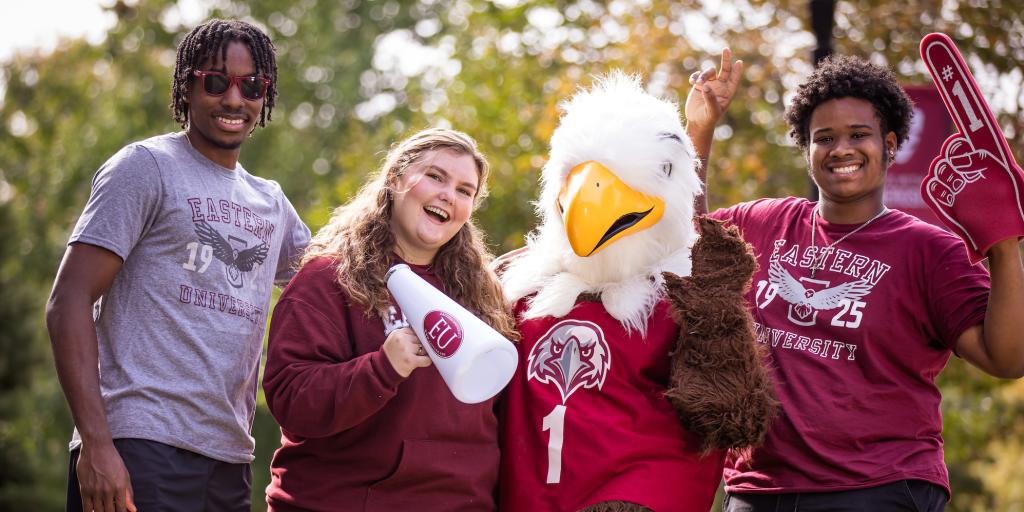 Welcome to Eastern!
Congratulations on being accepted to Eastern University. We can't wait to have you join us. Take these steps to confirm your enrollment. If you have any questions, contact your admissions counselor!
Next Steps to Become an Eastern Eagle
3 Ways to Deposit
Call Student Accounts directly at 610-341-5831 and pay with a credit card over the phone.
Checks or money orders for your deposit can be sent to:

        Eastern University
        Student Accounts
        1300 Eagle Road St. Davids, PA 19087

Please make your check out to Eastern University and include your name/deposit in the memo line.
Next Steps after Depositing
After depositing, a Housing Application, Course Registration and Health Portal information will be sent to your Eastern email in the Spring.