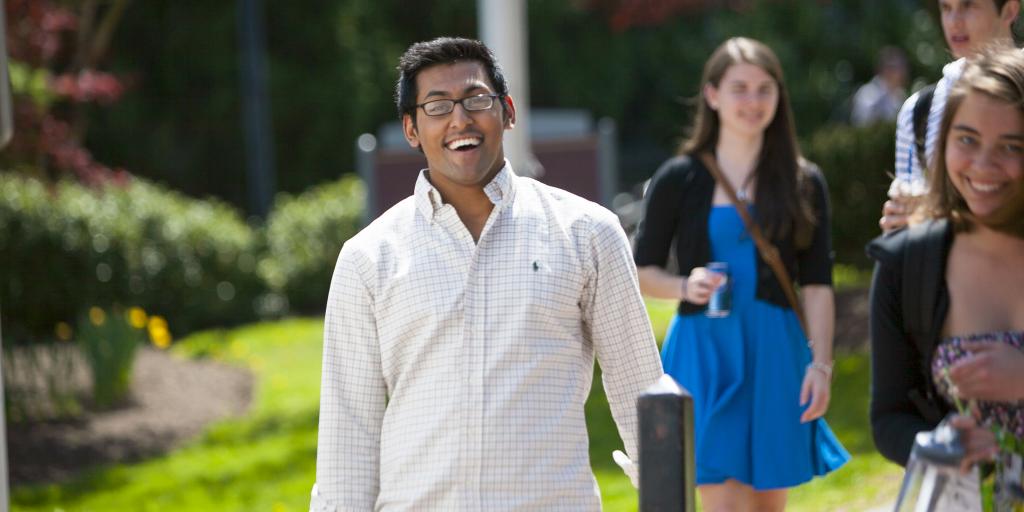 Balancing Affordability Without Sacrificing Quality
The Offices of Financial Aid and Undergraduate Admissions are committed to providing Eastern University undergraduate families with an affordable yet quality education while at a top private, Christian University in the Philadelphia area.  While this is no easy balancing act; the commitment has been manifested by several benchmarks:
Quality
Affordability
Eastern remains committed to pricing its education below our market's median point, including tuition, room and board.
Eastern strives to reduce extra fees outside of tuition, room and board.
96% of Eastern students receive scholarship aid.
97% of Eastern students receive financial aid.
Over $23 Million in Eastern grants & scholarships were received last year.
Over 560 of Eastern students participated in on-campus employment.
*based on the percent of students who responded to survey in each year.
Financial Aid

Cost

Questions on Financial Aid or Cost?
Engage your admissions counselor in conversation on how a quality Eastern University education can be affordable for your family.