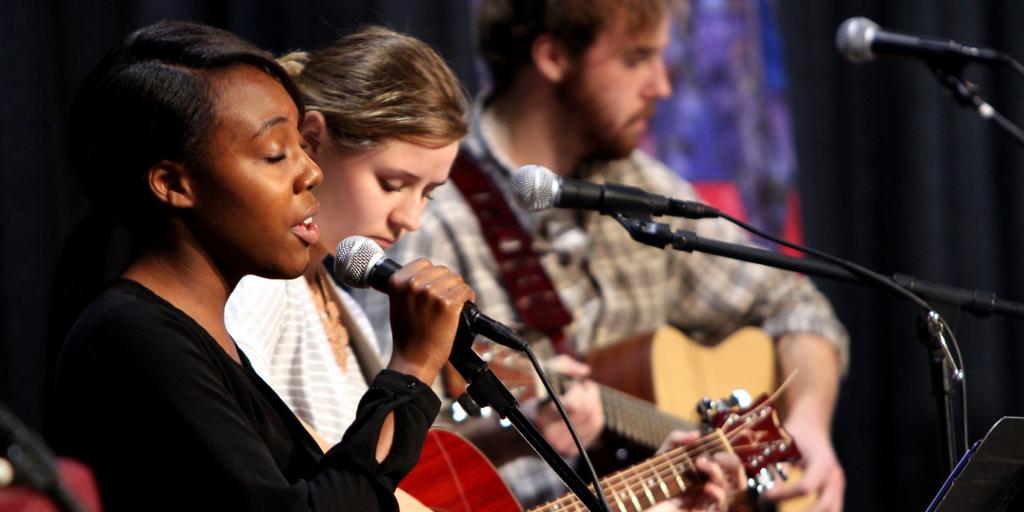 Watch Chapel Livestream- Wednesdays at 10 a.m.
The Office of Faith and Practice YouTube Channel
All chapels are archived so you may watch a Chapel that you have missed, or share with family and friends
Fall 2021 Schedule
If you would like to watch a chapel that took place in the past, view Spring 2021.
 Classes begin Monday August 30, 2021. Chapel will be held Wednesday mornings from 10:00 am -10:50 am in –person in the University Gym (St. Davids campus) Subject to change if necessary.
SEPTEMBER
September 1  Prayer & Praise--Beginning of the Academic Year
September 8  Area Churches' Day--Dr. Joseph B. Modica, University Chaplain, Eastern University
September 15   Dr. Mayra Picos-Lee, Senior Lecturer in Counseling & Director of the MTS in Latino/a Ministries, Palmer Seminary, the seminary of Eastern University
September 22  Dr. Fred Putnam, Templeton Honors College, Eastern University
September 29  Dr. Frederick T. Faison, Lincoln University Lincoln University, PA
 OCTOBER
Fall Free Days: Monday October 4 - Tuesday October 5
October 6  Celebration Chapel--extended community time of worship in song and movement
October 13  Reflections Chapel--Three (3) students share their reflections from a common Scripture text 
Moriah Bempong (

Leadership Fellows Program

)

Dakota Stott (

Campolo Center for Ministry

) 

Floyd Allen (

Goode Scholars

)
October 20- Missions Forum-- Rev. Melissa Florer-Bixler, Pastor of Raleigh Mennonite Church, Raleigh, North Carolina.  NewCore discussion immediately after chapel (11:00 am -11:50 am)
October 27- David Garlock (EU '17), PA State Organizer at Straight Ahead 

NOVEMBER
November 3- Dr. Marilyn Marsh, Executive Dean, Esperanza College, Philadelphia, PA
November 10- Keith Hargrove (EU '14; PTS '21), Student Accounts Specialist, Eastern University
November 17- Annual Thanksgiving Chapel:  Megan D. Acedo, Coordinator of Student Ministries & Service Learning, Eastern University with Campus Ministry Leaders
November 24- No Chapel
DECEMBER
December 1- Advent Taize Chapel--Sara Marks, Ph.D. student in Organizational Leadership, Eastern University & Advisor to the Newman Club and Prof. Andrew Puntel, Faculty + Director of the University Choir & Turning Point, Eastern University
December 8- Christmas Chapel with Dr. Darrell Pearson, Associate Professor of Youth Ministry & Director of the Online Youth Ministry Leadership Program, Eastern University
Looking for More Information?
Please contact us at ofp@eastern.edu.