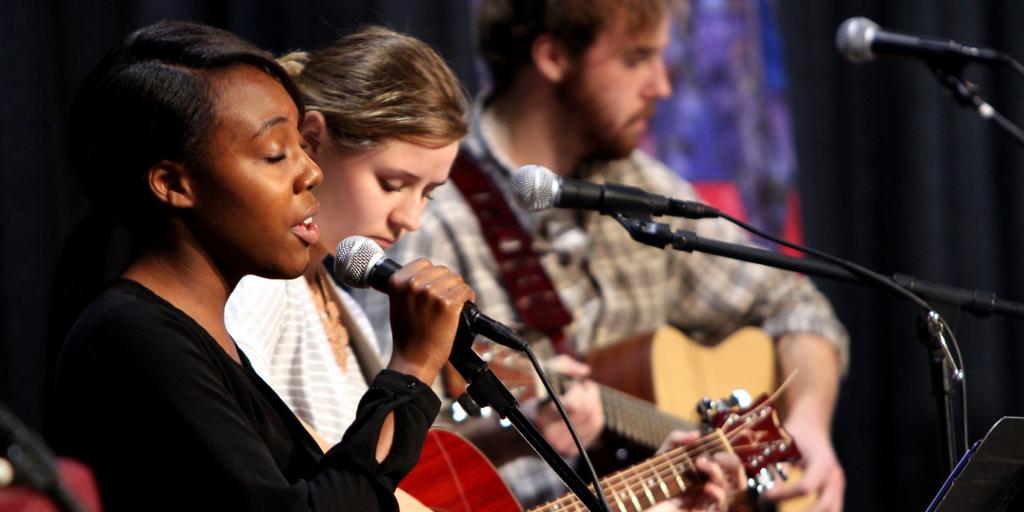 Please note: Our Fall 2020 chapel program will be offered virtually via Zoom. You will receive the Zoom link in your email's inbox the morning of chapel. We will, of course, continue to reassess our chapel program as we continue through the fall semester.
Fall Chapel - On Zoom!
Chapel has moved to Zoom for the Fall Semester 2020.  Current members of the EU Community can watch live every Wednesday morning at 10 am EST via the Zoom link sent to your EU email.
Chapel Live Stream- Fall 2020
Chapel is held on Wednesdays at 10 AM on the St. Davids campus (Gymnasium). Press play to start stream.
If you're experiencing the following, stop the stream and click play again, or refresh your browser:
Stream is not displaying
Stream is buffering (loading) too long
You can hear audio, but you do not see video
The Office of Faith and Practice YouTube Channel
All chapels are archived so you may watch a Chapel that you have missed, or share with family and friends
Fall 2020 Schedule
If you would like to watch a chapel that took place in the past, click here for Spring 2020.
AUGUST
August 26: Eastern University's Community Commitments Chapel
SEPTEMBER
September 2: A Service of Repentance- Dr. Randolph Walters, Associate Professor of Counseling Psychology, Eastern University.  
September 9: Bishop Donnie Hilliard, senior pastor of Cathedral International—The Historic Second Baptist Church in Perth Amboy, NJ (Campolo Center for Ministry sponsored)
September 16: Eric McNelley, Athletic Director, Eastern University
September 23: Camrin Azzarano, Field Hockey Head Coach, Eastern University
September 30: Scott Renauro Men's Baseball Head Coach & Kevin Wallace, Men's Lacrosse Head Coach, Eastern University
OCTOBER
October 7: Reflections Chapel featuring Team Chaplains
October 14: Celebration Chapel - an extended time of communal worship
October 21: Missions Forum: Rev. Victor Aloyo, Associate Dean for Institutional Diversity, Princeton Theological Seminary (Campolo Center for Ministry sponsored) New CORE conversation after chapel (11:00 am)
October 28: Presidential Election Chapel Dr. Sharon Gramby-Sobukwe & Prof. Alexios Alexander, Political Science, Eastern University
NOVEMBER
November 4: Prof. Sheryl Vasso, faculty, Cairn University, Philadelphia, PA
November 11: Dr. Phaedra D. Blocker, Palmer Seminary of Eastern University (Campolo Center for Ministry sponsored)
November 18: Thanksgiving Chapel (Megan Acedo, Coordinator of Student Ministries & Service Learning and Campus Ministry Leaders)
November 25: No Chapel
DECEMBER
December 2: Advent Chapel Dr. Deborah J. Winters, Palmer Seminary of Eastern University
December 9: Christmas Chapel
Chapel Worship Teams
The Chapel Worship Team (CWT) consists of student instrumentalists and vocalists with a demonstrated lifestyle of worship and prayer. Worship teams provide music for the University's weekly chapel service. Worship teams also lead Conquer the Night, a late night worship & prayer experience each semester.
Looking for More Information?