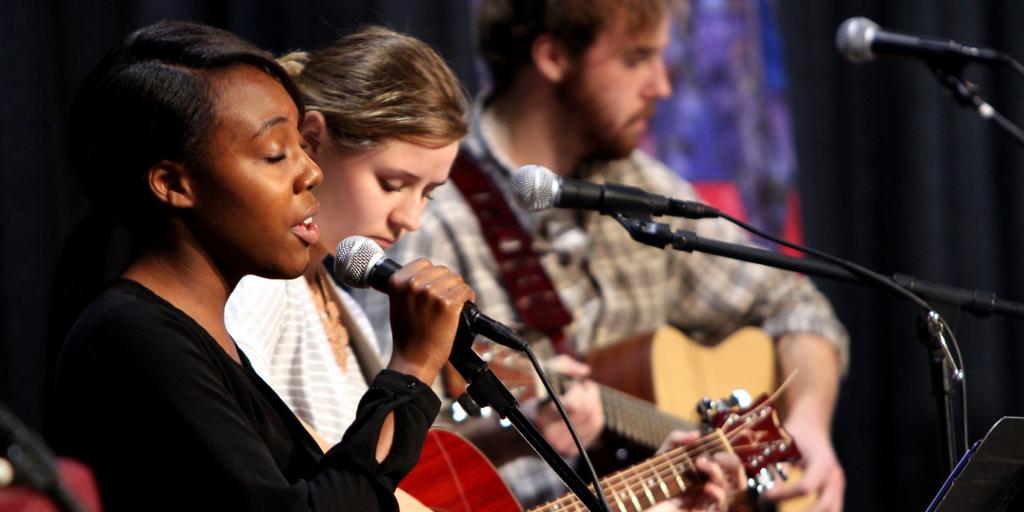 Please note: Our Spring 2021 chapel program will be offered virtually via Zoom. You will receive the Zoom link in your email's inbox the morning of chapel. We will, of course, continue to reassess our chapel program as we continue through the spring semester.
Spring Chapel - On Zoom!
Chapel has moved to Zoom for the Spring Semester 2021.  Current members of the EU Community can watch live every Wednesday morning at 10 am EST via the Zoom link sent to your EU email.
The Office of Faith and Practice YouTube Channel
All chapels are archived so you may watch a Chapel that you have missed, or share with family and friends
Spring 2021 Schedule
If you would like to watch a chapel that took place in the past, view Spring 2019.
JANUARY 
January 20: Prayer & Praise 
January 27: Framing the Living into God's Story Chapel Series: Rebecca Gidjunis, Director of the Center for Teaching and Learning/Senior Lecturer English, Eastern University and Joseph B. Modica, University Chaplain, Eastern University 
FEBRUARY 
February 3 Living Into God's Story #1 President Ron Matthews, Eastern University 
February 10 Living Into God's Story #2 Rev. Dr. Lori E. Banfield, Adjunct Faculty, Psychology, Eastern University
February 17 Ash Wednesday (Reconciliation Chapel) sponsored by The Newman Club with Sara Marks, Ph.D. student in Organizational Leadership & Club Advisor 
February 24 Living Into God's Story #3 Tim Wortham, Senior Director of Alumni & Family Philanthropic Engagement, Eastern University 
MARCH 
March 3: Celebration Chapel--an extended community worship experience 
March 10: Kaitlin B. Curtice, poet, author and public speaker(Campolo Center for Ministry sponsored) 
March 17: Faith Forum: Dr. Mae Elise Cannon, Executive Director of Churches for Middle East Peace (CMEP) (Campolo Center for Ministry sponsored) + New CORE at 11:00 am 
March 24: Living Into God's Story #4 - Students' Reflections 
March 31: Holy Week Chapel (Labyrinth with Meggin Capers, Executive Director of Conferences & Special Events, Eastern University) 
APRIL 
April 7: Living Into God's Story #5 Dr. Christa Lee-Chuvala, Assistant Professor of Social Sector Leadership & Director of the Leadership Fellows Program at Eastern University 
April 14: Living Into God's Story #6 Dr. David Bronkema, Dean, Palmer Seminary of Eastern University 
April 21: Living Into God's Story #7 Dr. Greg Longo, Assistant Professor of Data Science , Eastern University 
April 28: Senior Chapel: Class of 2021
Looking for More Information?
Please contact us at ofp@eastern.edu.