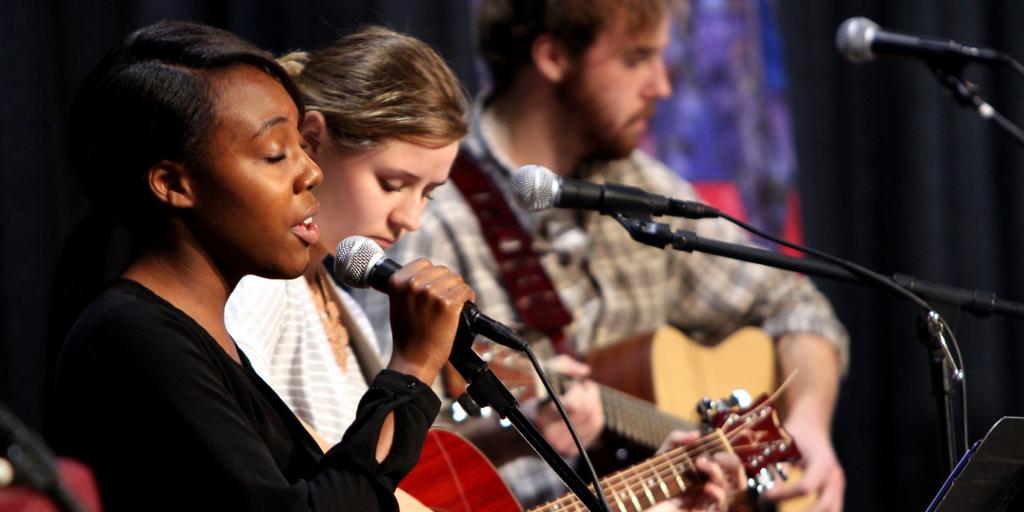 Watch Chapel Livestream- Wednesdays at 10 a.m.
The Office of Faith and Practice YouTube Channel
All chapels are archived so you may watch a Chapel that you have missed, or share with family and friends
Spring 2022 Schedule
If you would like to watch a chapel that took place in the past, view Fall 2021. Chapel will be held Wednesday mornings from 10:00 am -10:50 am in-person in the University Gym (St. Davids campus). Subject to change if necessary.
JANUARY
January 12  Prayer & Praise: Beginning of the New Year & New Academic Semester
January 19  Eastern University Core Values series #1: President Ronald A. Matthews, Eastern University, on Excellence
January 26  Eastern University Core Values series #2:
Authenticity: Dr. Kent Sparks, Provost & VP for Academic Affairs
Stewardship: Mrs. Leah Mulhearn (EU '03), Board of Trustees member
Thoughtfulness: Dr. Kimberlee A. Johnson, Interim Dean, Palmer Seminary
 FEBRUARY
February 2  Eastern University Core Values series #3:
Enthusiasm: Mr. Pernell Jones, VP for Finance & Operations
Relationships: Dr. Randolph Walters, Special Assistant to the President for Diversity, Equity & Belonging / Associate Professor, Counseling Psychology Department
Innovation: Dr. Christa Lee-Chuvala, Assistant Professor, College of Business & Leadership / Faculty Chair, Leadership Fellows Program
February 9  Dr. Christopher A. Hall, Professor Emeritus, Eastern University & President of Renovare
February 16  Dr. Darrell Pearson, Associate Professor of Youth Ministry, Eastern University
February 23  Reconciliation Chapel: Preparation for the Lenten Season (Ash Wednesday, March 3)
MARCH
March 2  Spring Recess (No Chapel)
March 9  Celebration Chapel: An extended time of worship in music and dance
March 16  Annual Faith Forum Series: Dr. Reggie Williams, Professor of Christian Ethics, McCormick Theological Seminary
NewCore discussion immediately after chapel (11:00am - 11:50am)
March 23  Dr. Joseph B. Modica, University Chaplain, Eastern University
March 30  Rev. Christen Blore and Caroline Corda-Razat, Alumni Chaplains & Co-Directors of the Alumni Care Initiative, Palmer Seminary
APRIL
April 6  Dr. Steven D. Boyer, Professor of Theology, Eastern University
April 13  Holy Week Chapel (Easter, Sunday April 17, 2022)
April 20  To Be Announced
April 27  Senior Chapel 2022
Looking for More Information?
Please contact us at ofp@eastern.edu.