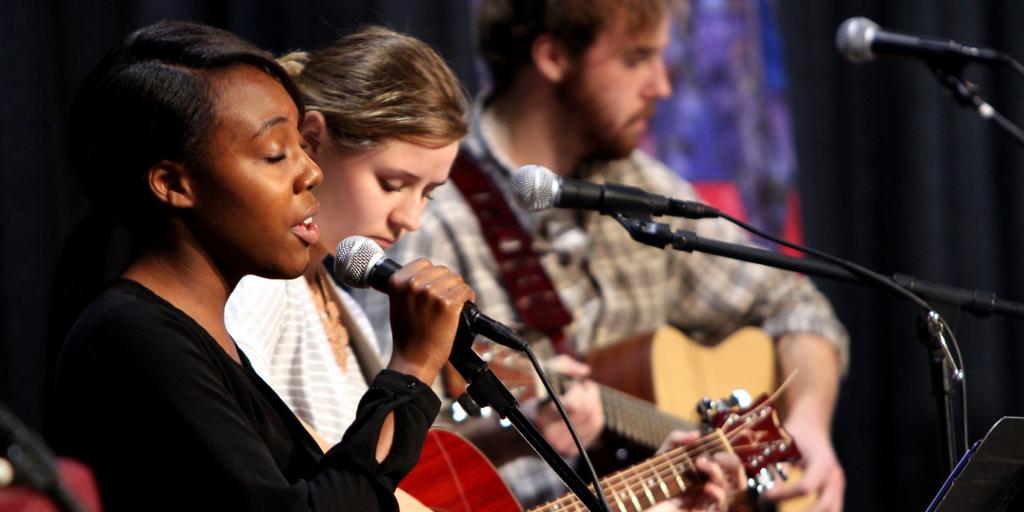 The Office of Faith and Practice YouTube Channel
All chapels are archived so you may watch a Chapel that you have missed, or share with family and friends
Fall 2022 Schedule
If you would like to watch a chapel that took place in the past, view Spring 2022. 
Chapel will be held Wednesday mornings from 10:00 am -10:50 am in-person in McInnis Hall Auditorium (St. Davids campus).
August 31 - Prayer and Praise: First Chapel of the new academic year
September 7 - Area Churches' Day: Rev. Katy Shevel, Associate Pastor for Congregational Life,  Wayne Presbyterian Church, Wayne, PA 
September 14 - Anxiety Series #1: Dr. Rhonda Burnette-Bletsch, Professor of Biblical Studies, Eastern University
September 21- Anxiety Series #2: Dr. Randolph Walters,  Special Assistant to the President for Diversity, Equity, and Belonging & Associate Professor, Counseling Psychology, Eastern University 
September 28- Anxiety Series #3: Khloe Hui, LCSW Counselor, Cushing Center for Counseling and Academic Support (CCAS), Eastern University
October 5 - Anxiety Series #4: Meditation by Chaplain Modica + the celebration of the Lord's Table (communion) by the University Choir + Turning Point
October 12 - Celebration Chapel: An extended time of community worship in song and dance with the Eastern Dance Ministry and Precious Movements
October 19 - Reflections Chapel: Threestudents will share their journey of how they came to a relationship with Jesus Christ
Eilidh Wilson, Student Chaplain program chair

Alyssa Rodriquez, Resident Assistant

Tomi Alarape, Student Government Association President
October 26 - Missions Forum with Rev. Dr. Michael Battle director of the Desmond Tutu Center at General Theological Seminary in New York. Sponsored by the Campolo Center for Ministry. NewCORE - a new conversation on race and ethnicity-- immediately following chapel at 11:00 am in the auditorium
November 2 - Discussion on the Persecuted Church with Dr. George Hancock-Stefan, Thornley B. Wood Professor of Church History & Missions / Palmer Theological Seminary. Music by the University Choir and Turning Point
November 9 - Stephanie Summers, CEO of The  Center for Public Justice in Washington DC. Worship by the Eastern Dance Ministry and Precious Movements
November 16 - Thanksgiving Chapel: Annual chapel led by Megan Acedo and campus ministry leaders
November 23 - NO CHAPEL: Thanksgiving holiday
November 30 - Advent Chapel: Meditation on the liturgical season of Advent with Rev. Brit Frazier, Associate Rector, St. Mark's Church, Philadelphia
December 7 - Christmas Chapel: Annual chapel celebrating the birth of Jesus Christ. Music by the University Choir and Turning Point
Looking for More Information?
Please contact us at ofp@eastern.edu.