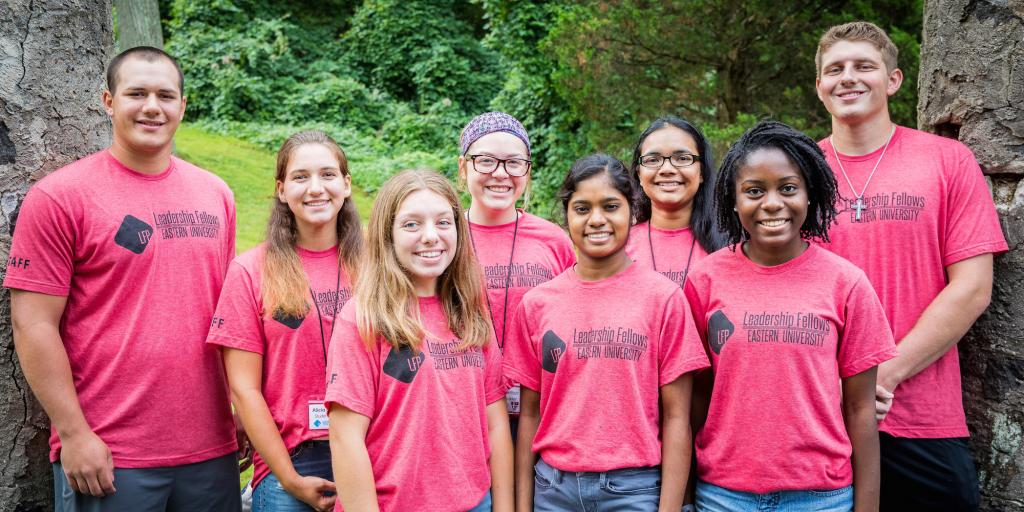 "The Leadership Fellows Program has been my favorite and most meaningful experience here at Eastern. LFP has given me the opportunity to better my leadership skills while developing lifelong community. It has helped me use my God given passions and talents to create and lead the Operation Net group on campus. Operation Net is an organization that raises awareness and money for the issue of malaria and provides and distributes mosquito nets for the nations of Uganda and Haiti. LFP has been a highlight of my college experience and is an amazing program." - Kali Fairchild, Class of 2013
Admission Requirements:
Applicants will be considered based on leadership experience, Christian commitment, academic achievement and their ability to integrate and embrace LFP's three core commitments: leadership development, faith formation, and philanthropic creativity. An interview may be requested.
A minimum GPA of 3.4 is required for admission (although the average GPA for a cohort is above 3.7). Although SAT or ACT scores must be reported and may be considered in the admissions process, there is no minimum required score.
Students applying for the LFP Program should be students who have already been awarded the Leadership Grant (additional directions about the application process can be found in the recipients grant awardee letter and on the official Leadership Fellows Program Website: LeadershipFellows.org
If students are still interested in the program and did not meet the initial criteria for the program OR did not receive the Leadership Grant Award and still want to be considered for the Leadership Fellows Program please View the Leadership Fellows Consideration.
Admission Decisions:
Once all Leadership Fellows application documents are received, LFP admission decisions for the new LFP Cohort are processed on a rolling basis and follow the schedule below. For a competitive chance in the selection process please have all application materials submitted by the round 2 deadline. The deadline for applications is March 30th OR once the cohort is considered full.
Round 1: Dec 7th
Round 2: Jan 25th
Round 3: Feb 22nd
Round 4: Mar 30th
Though it is rare that we will accept transfer students or current non-LFP Eastern students into the Leadership Fellows Program we still welcome your interest. The director and/or your admissions councilor can assist you in understanding the programs structure and your ability or inability to complete the requirements as they are designed. Interested non-LFP Eastern students and transfers learn more.
Questions?
For admission questions about the program please contact your admissions counselor or email the LFP Director at LFPapply@eastern.edu or email lfp@eastern.edu for other related questions.