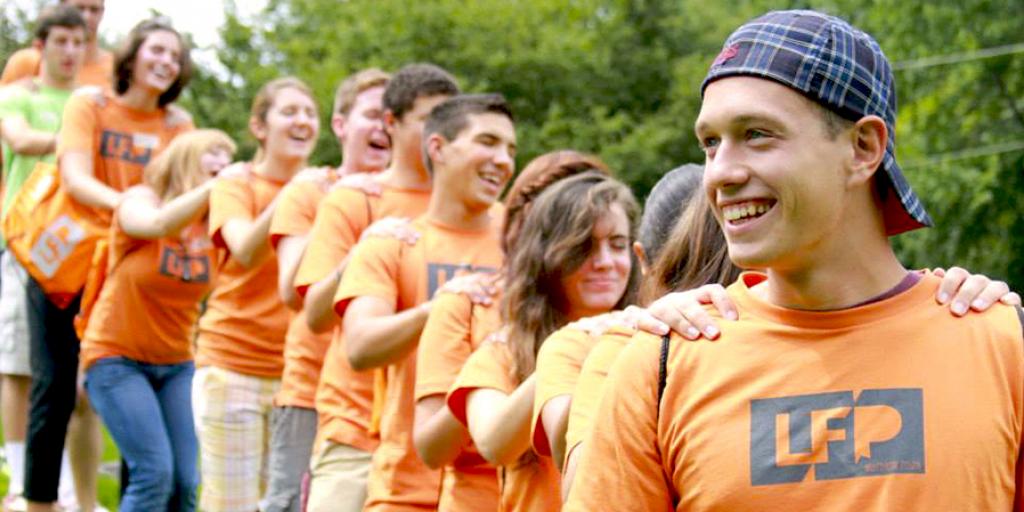 Participating in the Leadership Fellows Program requires a commitment displaying Christ-centered, servant leadership on EU's campus. Leadership development takes place through coursework, training, community, and practice. 
The key requirements are as follows: 
Attend LFP orientation: An experience for new leadership fellows that takes place before the fall semester of the first year.

Participate in small groups: Freshman LFP students will attend a weekly small group with other LFP students for both semesters of their first year.

Take LEAD 200, Introduction to Leadership: This course, taken first semester of sophomore year by all LFP students, integrates leadership scholarship and practice with assessments and reflection on leadership experiences. 

Create an electronic leadership portfolio: This final portfolio will include leadership assessments, documentation of leadership experiences, and such documents as a personal leadership philosophy and a personal and professional development plan. 
Earn 100 program points: LFP students must earn 100 or more points over the course of four years by completing a mix of additional coursework and leadership activities from an approved menu of options.