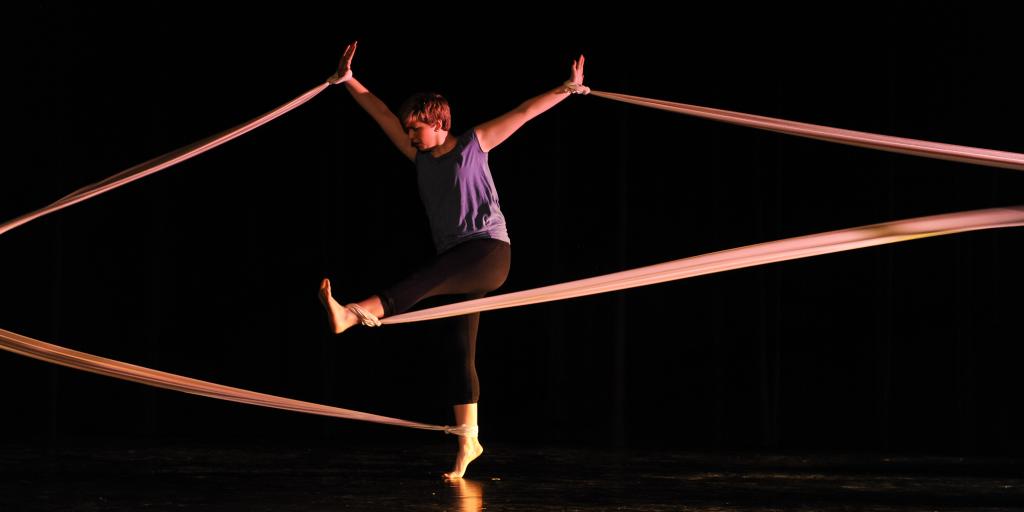 Audition: Dance Major and Minor Audition
Monday, February 20, 2023, 1:30-4:30pm
1:30-3:00 pm Audition Class
3:00-4:30 pm Individual Student Interviews with Dance Faculty
Dance Major Program
An audition is required for acceptance into the dance major.
Dance Minor Program
All prospective dance minor students are required to take a leveling class.  This will determine placement in dance technique courses.
Audition Information
The class will include a ballet warm up, a modern dance center floor, and at least one major jazz combination.  Please bring appropriate dance shoes and be able to dance barefooted for modern.  No footed tights or socks will be allowed for modern.  Please wear dance clothing so that your body can be seen.
Please fill out the Dance Program Audition Application Form, including the essay questions.  Mail THREE copies to:  Eastern University Dance Program, 1300 Eagle Road, St. Davids, PA 19087.  Please include one recent photograph of yourself along with your audition data sheets. 
Also prepare any questions you may have concerning the program so that we can address them during the interview.
If you cannot attend the audition on the scheduled date, please contact the Dance Department to see if other arrangements can be made.  The audition/application process is still necessary.
Please Note:  All students must be accepted to Eastern University's School of Arts and Humanities before a final decision will be made on acceptance into the dance program.