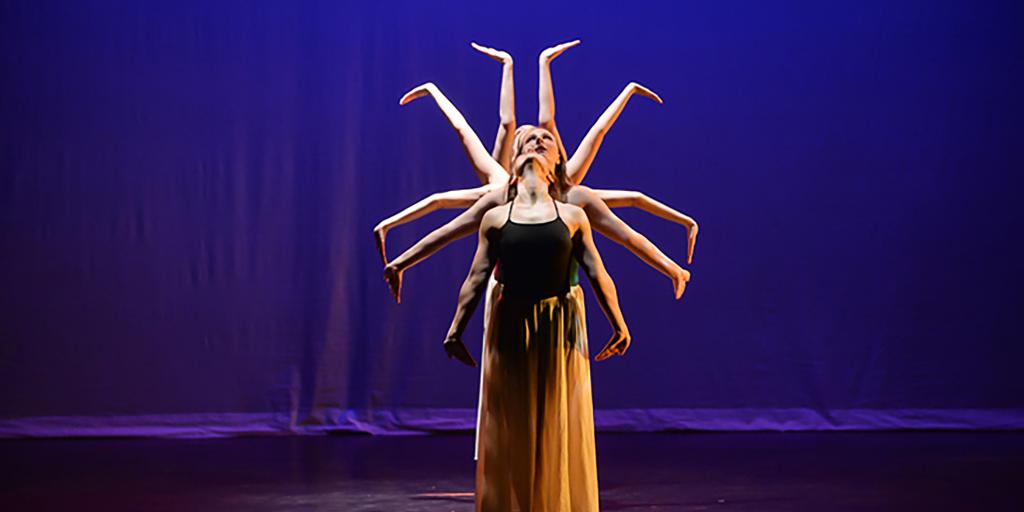 On-campus Dance Facilities
The Dance program facilities and offices are located in both Eastern's Gymnasium and McInnis Hall on the St. Davids campus, with the following resources which are available to all Dance students:
A spacious dance studio with sprung floors
State of the art sound system
An electric piano for dance class accompaniment
DVD collection for course instruction and student research
Dance program archives
Performance space with Marley Floor in McInnis Auditorium
A growing library of up-to-date reference texts to encourage vibrant research and serious inquiry beyond the dance studio
Eastern's Main Campus
Recognized as the 5th Most Beautiful Christian University in the World, Eastern University is consistently honored as a top Christian University located in Pennsylvania.  EU boasts of a safe, welcoming community of students, faculty and staff.  EU's main campus offers multiple residence halls and academic buildings with amenities to accommodate its approximately 1,700 undergraduate students.  
While Eastern's diverse student body regularly utilizes a full arsenal of residence life options, it is worthwhile to note the compliment of academic resources for EU students including the historic Warner Library adjacent to the Howard Harold Center, the fully-renovated McInnis Learning Center, Workman Hall for Music Majors, Andrews Hall and Bradstreet Observatory and Planetarium.  Warner Library provides students plenty of study space, access to 65,000 periodical titles in paper and electronic format, 870,000+ microform items, and over 60,000 full text e-journals, including the most current and popular academic journals and resources.  While students can access Eastern's professors' 360 publications and 280 articles in Warner, most students would much rather interact in person with our prestigious but accessible faculty.  A 10:1 student-professor ratio means plenty of personal attention and mentoring for every student.
Historic Main Line
Within walking distance of Eastern is the affluent town of Wayne, PA (affectionately known as the "Main Line.")  Around 25% of the Greater Philadelphia's 40 Colleges and Universities are located on the "Main Line."  This phenomenal location offers Eastern students endless academic and social opportunities.  Many Eastern students site that the general location of Eastern is especially useful for diverse internshipsand practical work experience.  Of course, they also say that they love to take advantage of Wayne's small, walkable downtown, which is lined with local cafes, stores, and businesses in one of the safest areas one can imagine.  
Quick Main Line Link
Nearby Philadelphia
Eastern University is situated just outside the historic, urban metropolis of Philadelphia.  Philly is a diverse city which evinces all of the benefits of a major urban center and provides unique learning for current EU students.  Previously recognized by USA Today, Philadelphia and its suburbs are considered one of the top ten college communities in the USA.  Philadelphia offers the Eastern student access to robust internship, volunteer, work, and social opportunities.  These opportunities translate to an competitive edge for Eastern students who can be applying what they learn in the classroom into an everyday situation through volunteer work and internships.  Many Eastern students will take the train from the St. Davids station (located adjacent to campus) and be in the city within 20 minutes.  As an aside current students will also take advantage of Philadelphia's vast music scene, iconic Fine and Performing Arts, and cheer on all the major professional sports.
Quick Philadelphia Links