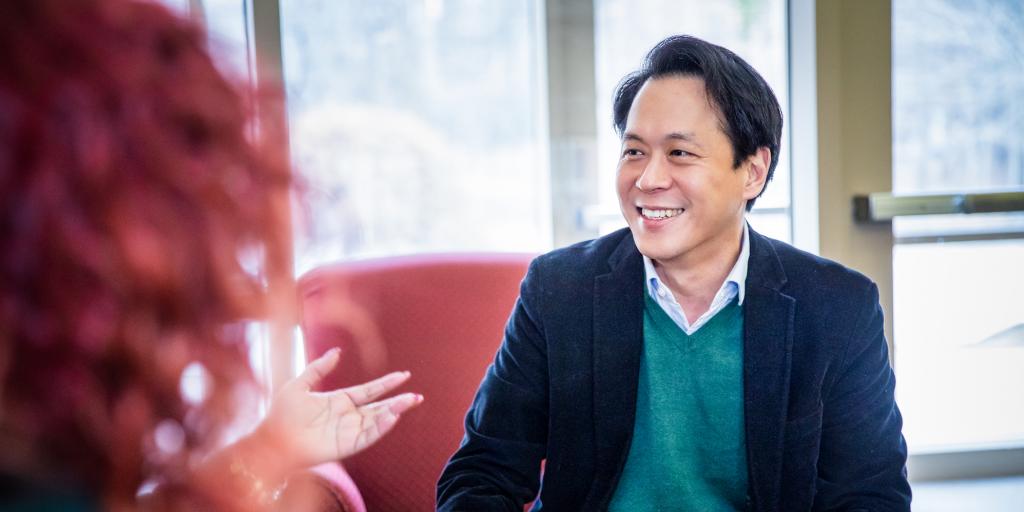 Through the blended online learning format, our cohort is comprised of students from all sectors of the world enrolled to complete a PhD in Organizational Leadership at Eastern University. If you are seeking convenience and flexibility while maintaining a full time career, Eastern's PhD program is the perfect fit for you. The program allows for easy access to courses, resources, faculty and fellow students via the Internet. While still providing a high quality education, Eastern also caters to the needs of the working adult, parent and any other non-traditional student.
Benefits of Online learning
Expedient
The PhD leadership program allows you to log in online when it is convenient for you, while maintaining a balance of your schedule and keeping up with required assignments. There is no need to spend time commuting to regular classes, as learning at Eastern University can take place anywhere. Save time and arrange your learning experience in your environment and around your schedule.
Distinctive
The academic rigors of the program are as strong online as they would be in the classroom. Full-time faculty and a team of selected adjuncts at the top of their field teach courses. The faculty are supportive and available to you to enhance your learning environment.
Integration
Eastern uses technology such as Brightspace and Zoom to access course materials, view PowerPoints, submit assignments, and provide interaction with fellow students and faculty. We continue to pursue the latest in technology to create the most effective teaching environment possible.