National Association of School Psychologists (NASP)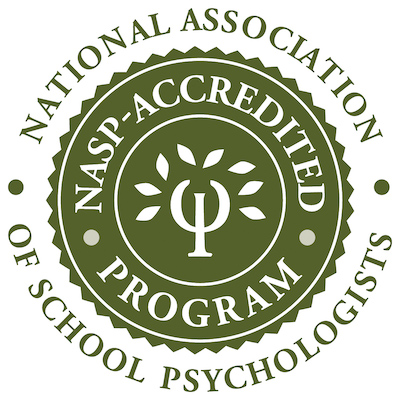 The Master of Science plus CAGS Specialist level program in School Psychology is fully accredited by the National Association of School Psychologists (NASP) from February 1, 2023 through February 1, 2028. Program accreditation shows Eastern's commitment to excellence in training of school psychologists.
For the public, accreditation protects the welfare of children, youth, and families by ensuring competently trained school psychologists.

For the profession, it advances the field by promoting rigorous and uniform standards for graduate preparation and advances high standards for professional and ethical practice.

For state professional credentialing bodies (e.g. certification/licensure agencies such as state departments of education, state licensure boards), NASP accreditation promotes recognition of high quality graduate preparation of professionals that meets national standards, and supports consistency across states.

For employers, accreditation indicates that school psychology programs cover essential skills and competencies needed for today's school psychologist.

For graduate students, it provides assurance that the quality of the program has been evaluated and has met national standards established by the profession. Accreditation ensures relevancy of the curriculum, quality of field experiences, and enhances credentialing and employment opportunities.
Pennsylvania Department of Education (PDE)
University Accreditations & Authorizations
View information about all of Eastern's Accreditations and Authorizations, including our State Authorization Reciprocity Agreement (SARA).